Autosport International 2018
So 2018 is here and the first event to get the year started is always Autosport International and the Performance Car Show at Birmingham NEC.
Day One - Thursday 11th January 2018
This year was a little different to others as I was there as media this year so was able to attend the Thursday and Friday media and industry days. I had a few meetings in the morning so didn't get to the NEC until around 1pm on Thursday unfortunately but as soon as I arrived I hotfooted it to the press centre and picked up my media pass and off into show I went..
Every year the show seems to grow and grow and this year was no exception, soon as I walked in I headed for the Performance Car Show area where lots of the latest and greatest supercars were on display. A much bigger stand for the current YouTube stars stood out, as well as some amazing displays from Liberty Walk with their Aventador and 488 creations.
The brand new Nero design cars, a joint venture from Yiannamize and Urban made quite the impression. Even the Jaguar SV Project 8 was on show close by to a SUPERCHARGED Vantage GT8!! WOW, what a collection!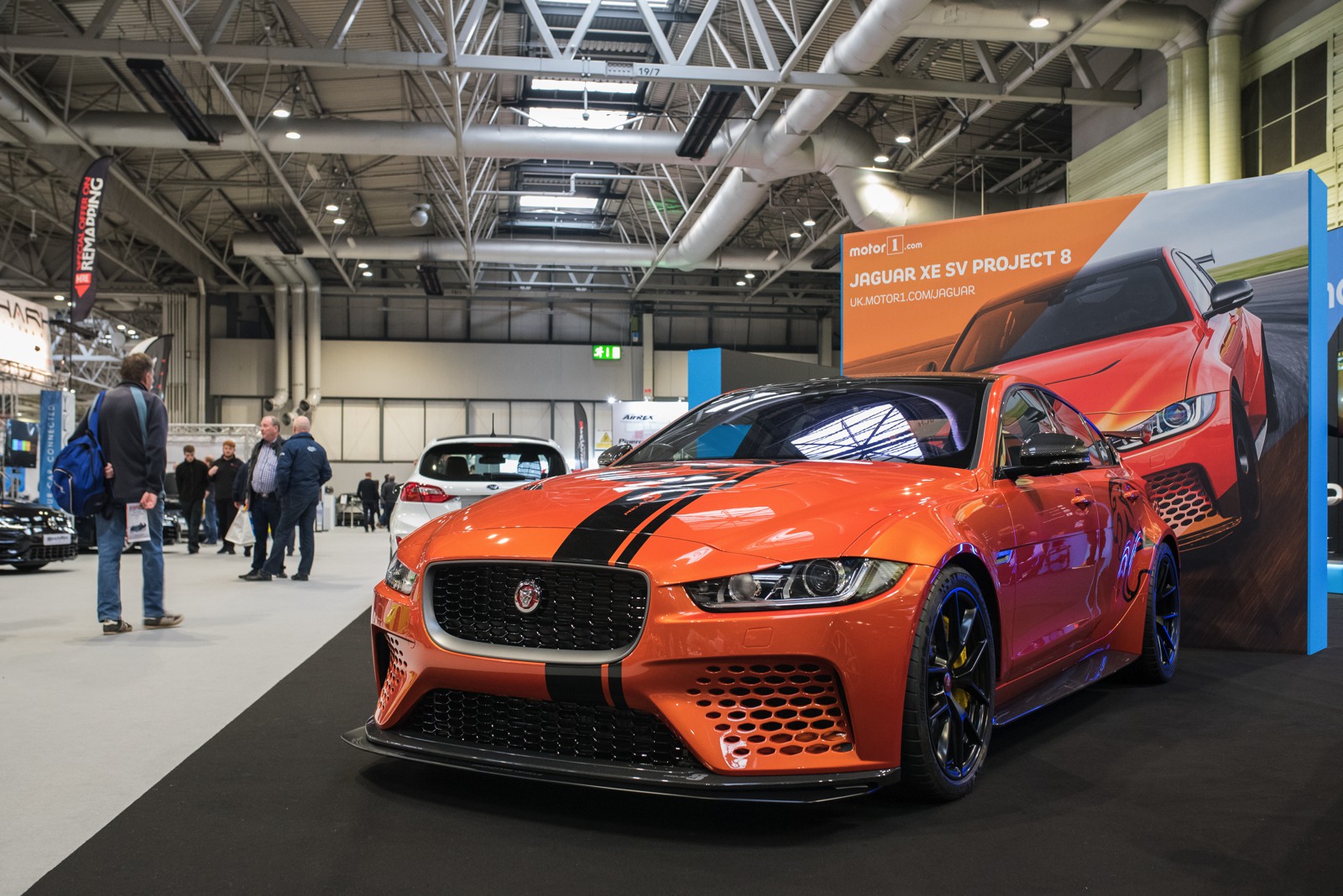 Next up was the stunning Ferrari stand were undoubtedly the star of the show was on the display.. the incredible FXX-K Evo! This thing was a sight to behold and certainly drew the crowds at the weekend! Also on display was a number of GT race cars as well as two very special F1 cars, one that was once driven by the one and only Michael Shumacher nonetheless!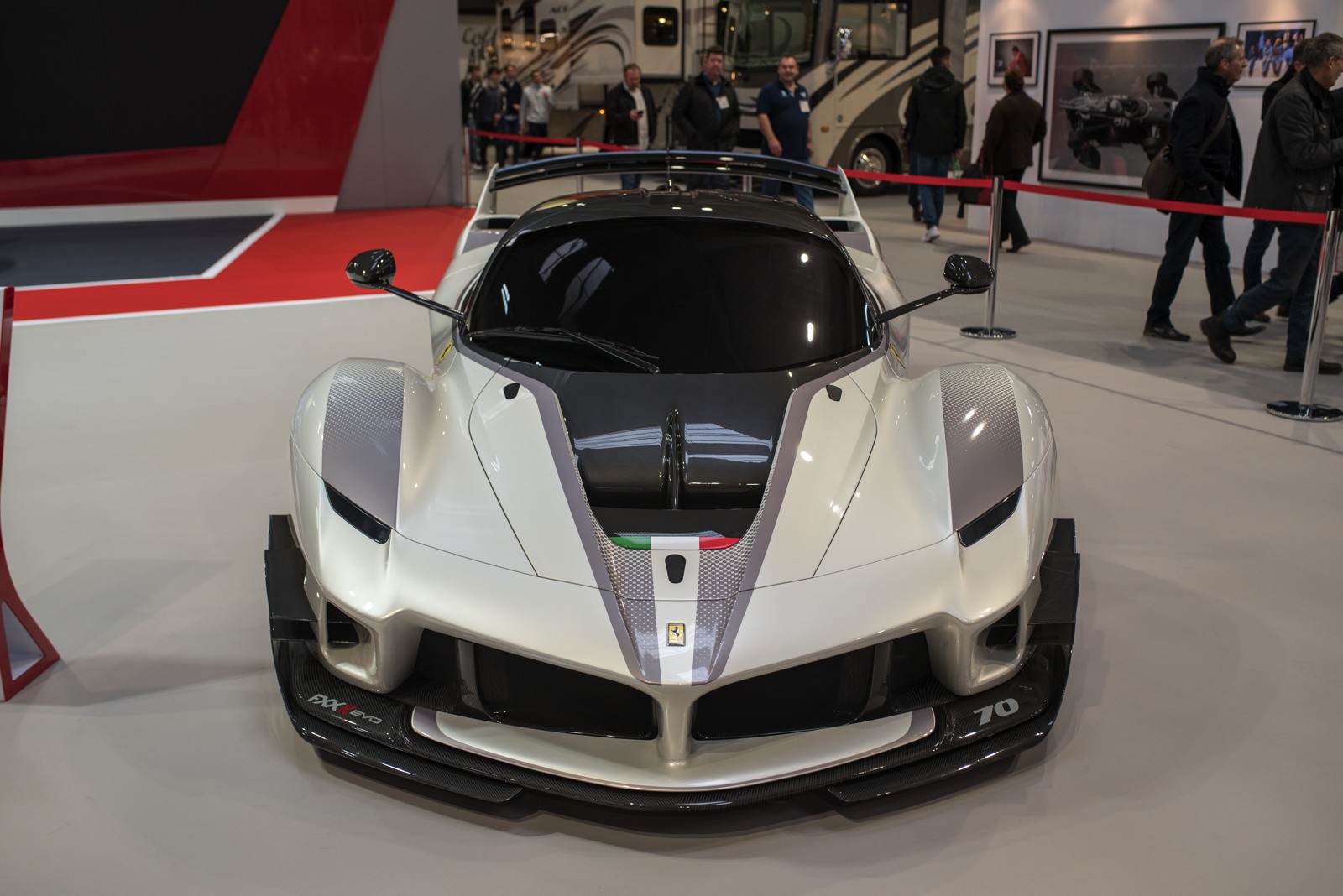 Ferrari were not alone at the show, many of the top marques were on show including Porsche with their GT2 RS and Bentley with their new GT3 race car based on their all new Continental GT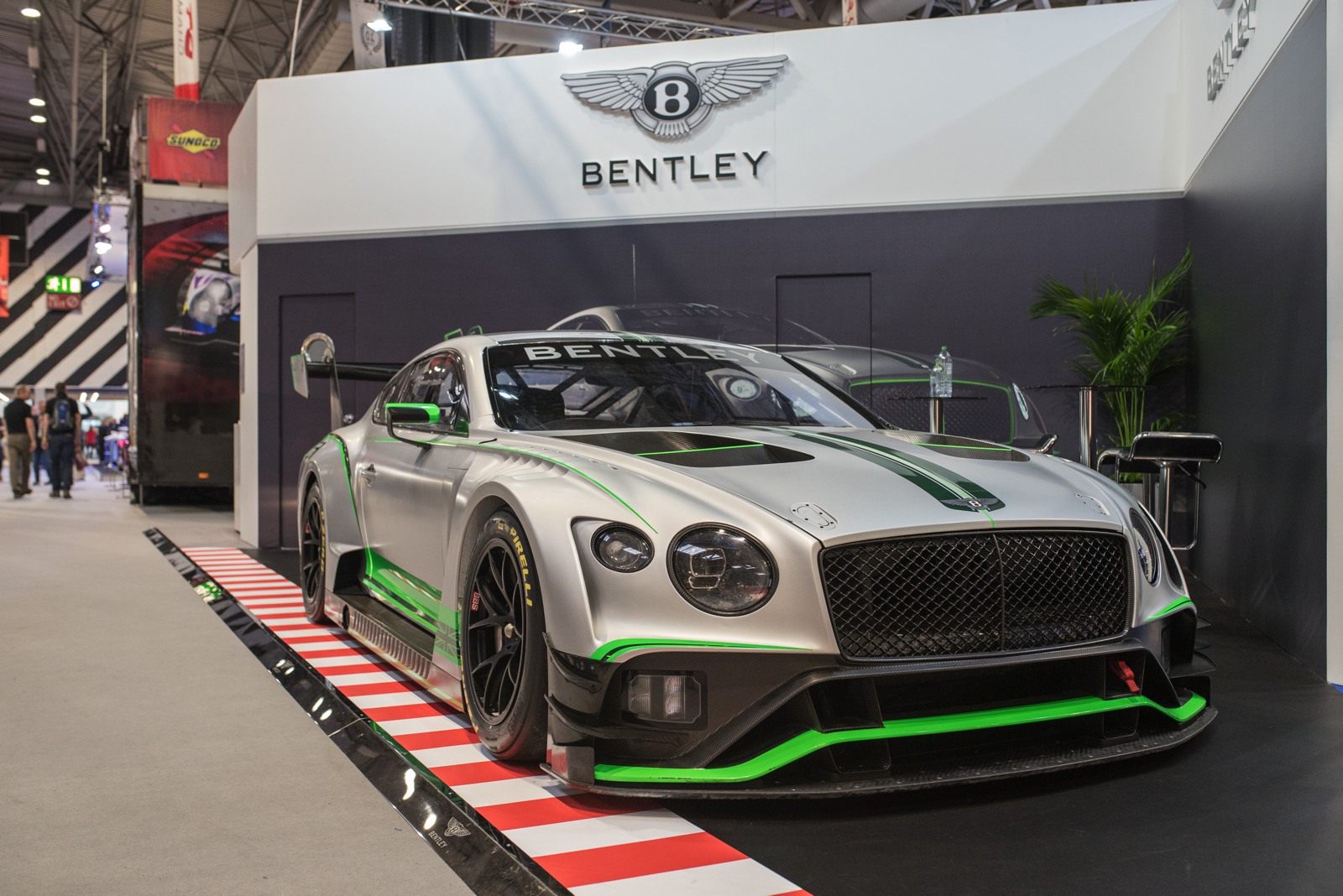 A new for me was the engineering show which had stands from all the major brands like Brembo, Mountune etc. A really interesting part of the show, even though I have to admit to having no clue what some of the things were in there. After the engineering section the day was drawing to a close and so I headed off for some food and headed back to my hotel for the night.
Day Two - Friday 12th January 2018
Day two didn't start quite as expected when I spotted my car had a puncture.. thankfully it turned out to be just a slow one, popped some air at the nearest garage and I was good to go back to the NEC!
I managed to get around most of the show on day one but there were a few stands I'd missed so headed there first, Jaguar's new iPace race car was first up, followed by two stunning DTM race cars which quite frankly blew me away! I really hope Mercedes or BMW make some kind of road going versions based on these beasts!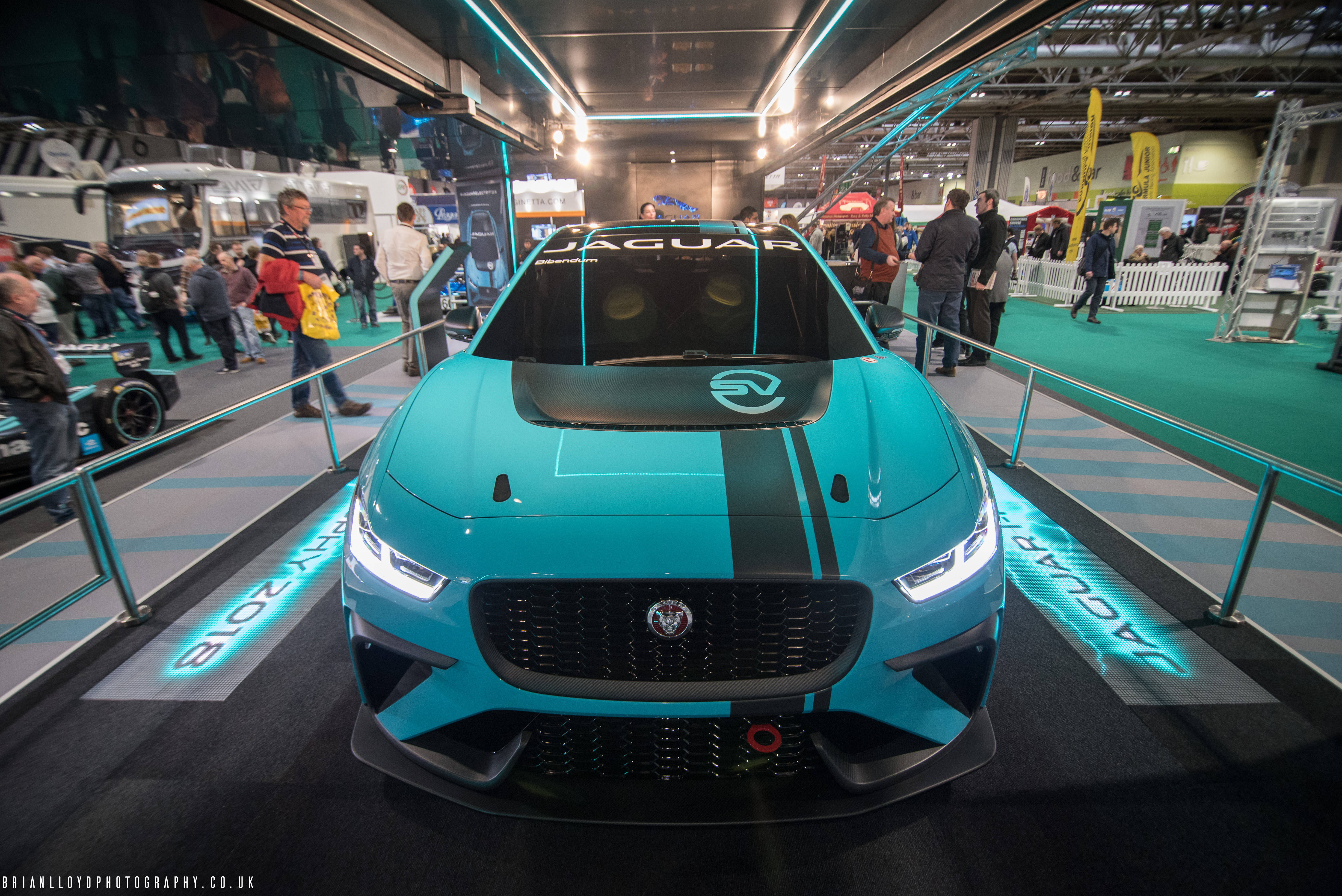 Now I'd been around the majority of the show I thought I'd have some fun while waiting for the live action show so went for a passenger spin in the Abarth 124 Spiders. Great fun and nice to not have to wait for hours in line this year!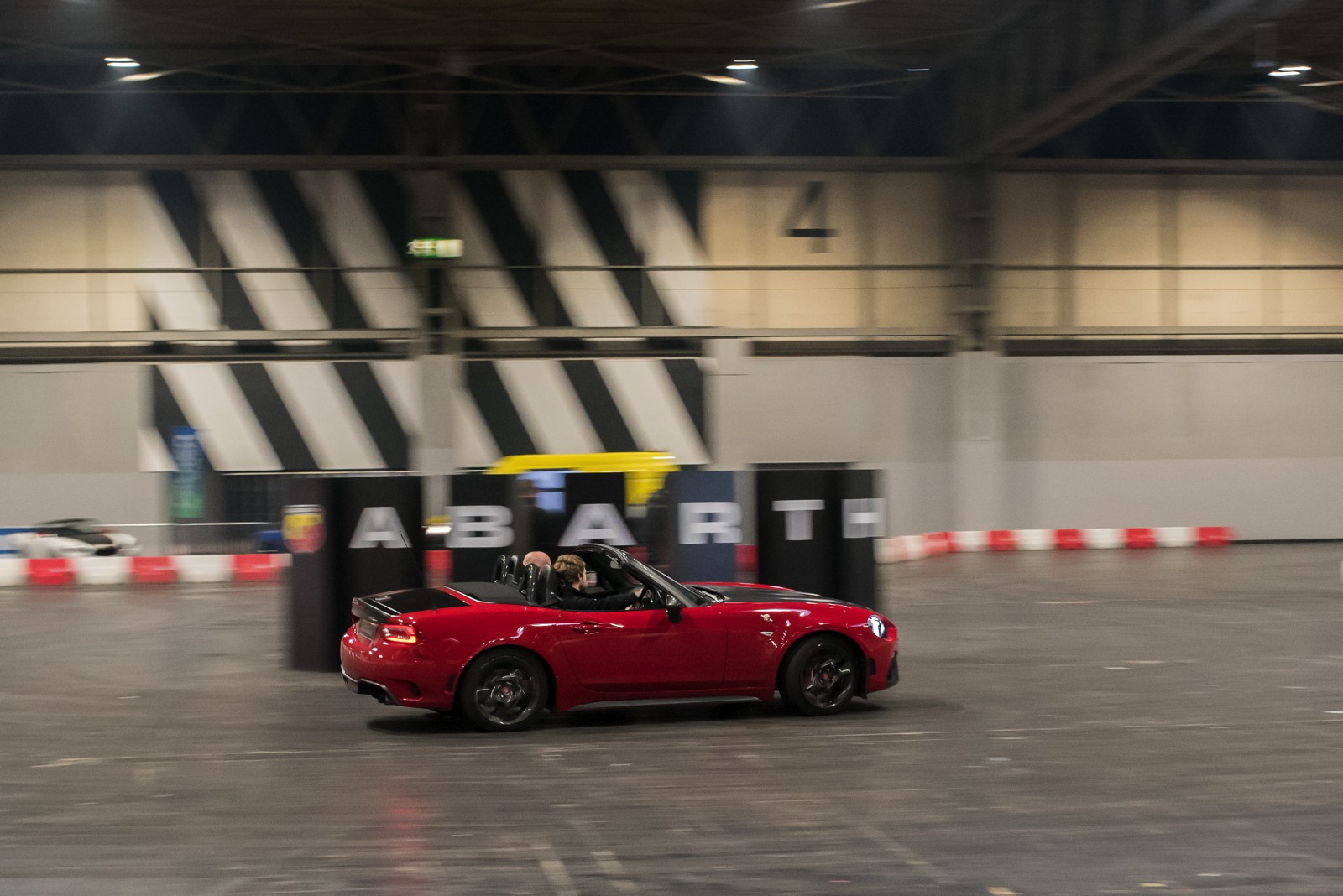 Thursday and Friday only had one live action arena show and I missed the one on Thursday so made sure I was there with plenty of time for the show on Friday. Headed for the media paddock, got signed in and got myself a great spot to hopefully capture some good photos of the action. The live action show was again hosted by David Croft and Shmee150 and again had some great stunts on display with a fantastic guest appearance from the inspirational Billy Monger! The show ran for a full hour with everything from Nascars, drift cars and 50s racers to the quadruple display of Jaguar F-Types from Terry Grant and the Mission for Motorsport cars, a fantastic charity for ex service men. To find out more
click here
to visit their site.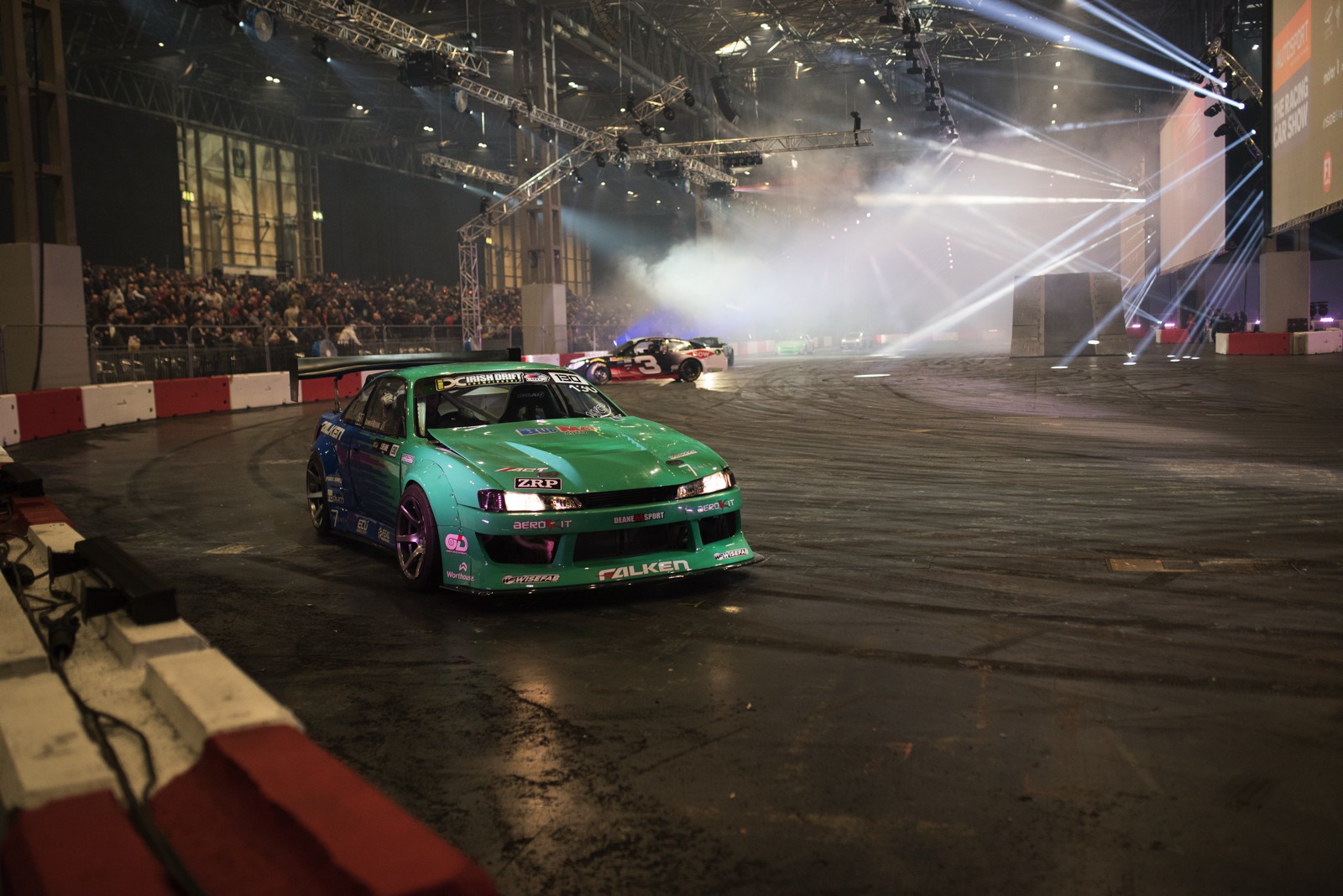 So after checking out one or two more stands again and catching up with a few friends it was time to head home with Autosport International done for another year. A great start to 2018 and one I won't forget in a hurry! To see the full album of photos from
CLICK HERE