Autosport International 2020
So 2020 is here and the start of a new year and a new decade! Autosport International always kick starts the year as the first major event and this year is no different.
In past years I had always attended a few days and always at least one of the trade and press days. Sadly this year I had some work in London on the Thursday and Friday so I couldn't make the trade days at all this year unfortunately.
Saturday was my chosen day so I headed off bright and early to try and beat some of the crowds. As soon as I arrived at the NEC I quickly realised I had failed miserably beating any crowds as the first few car parks were already completely full.
Anyhow, I got myself parked up and headed to the media centre to get signed on and headed into the show.
The event was absolutely packed, never seen it this busy before and this was early Saturday morning.. first up I headed to the amazing 70 years of motorsport displays which had some stunning machines on display, everything from a Maserati 250F to the Brawn GP world championship winning F1 car!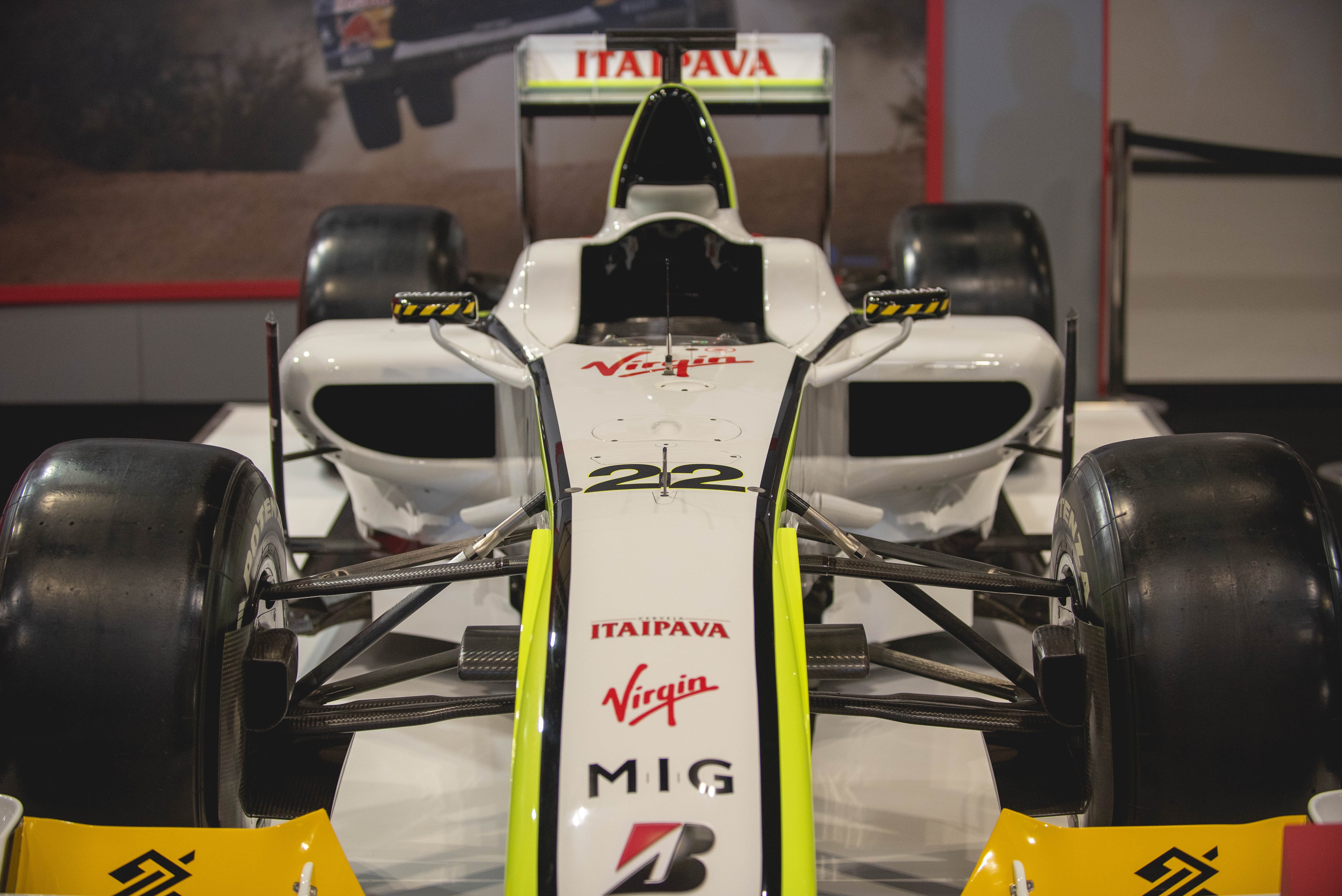 Also in the same hall was the Porsche stand with many iterations of 911 race cars and one car that was creating a lot of interest was the brand new GT4 road car. The previous gen was certainly a fan favourite and from the looks and stats of this new car I expect this will be the same!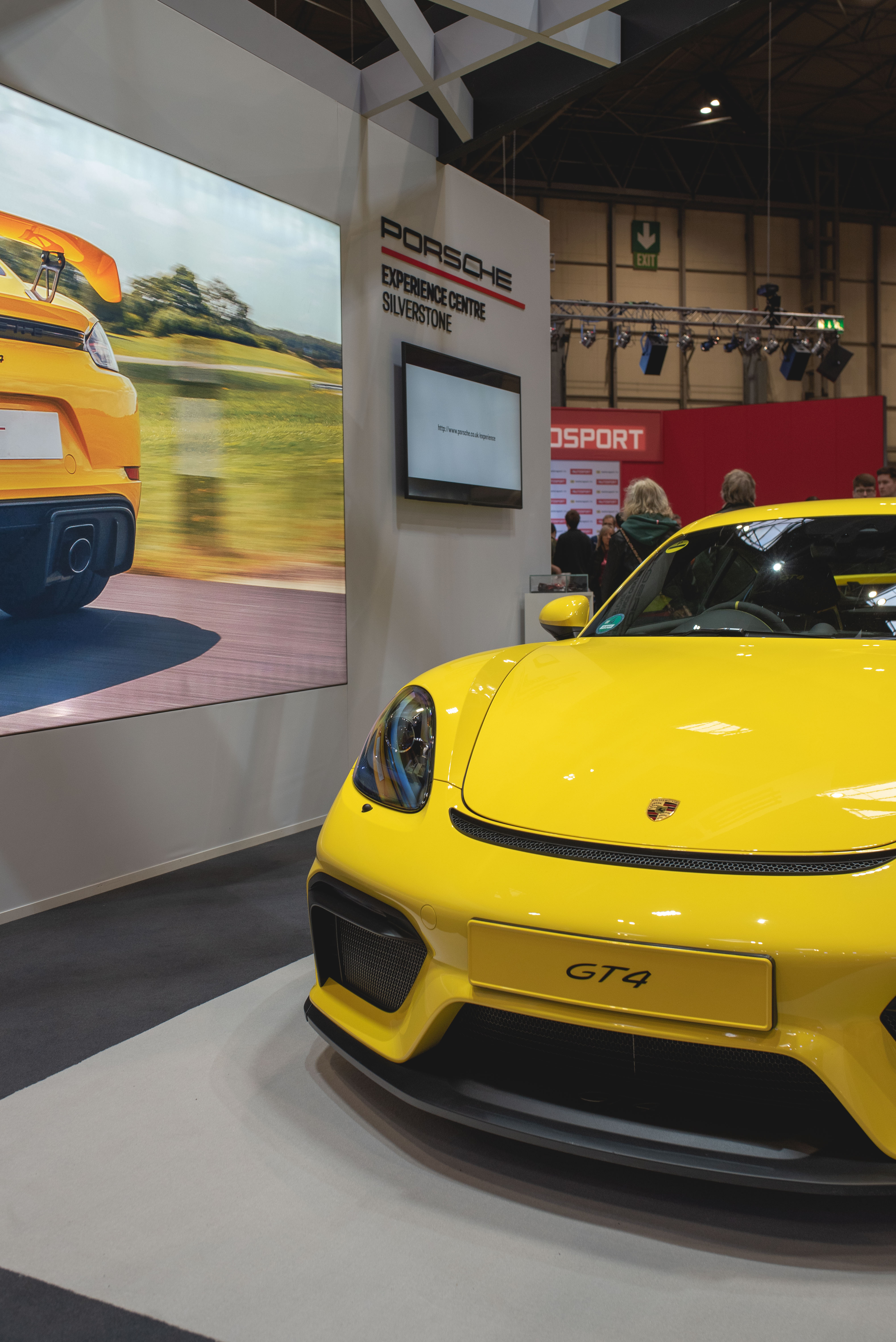 Unfortunately the majority of this hall was so busy it became almost impossible to get any clean shots of the cars on display so I headed into the next halls and the Performance Car Show area.
If I thought the first halls were busy they were nothing compared to the performance car show area, the volume of people here was crazy. Great to see the show growing year on year though and think it may even need to expand soon to new halls if the footfall continues to grow like this.
One stand that was creating chaos was the ever popular Yiannimize stand.. the queues around the stand stretched across the hall. The happy faces meeting Yianny were great to see though!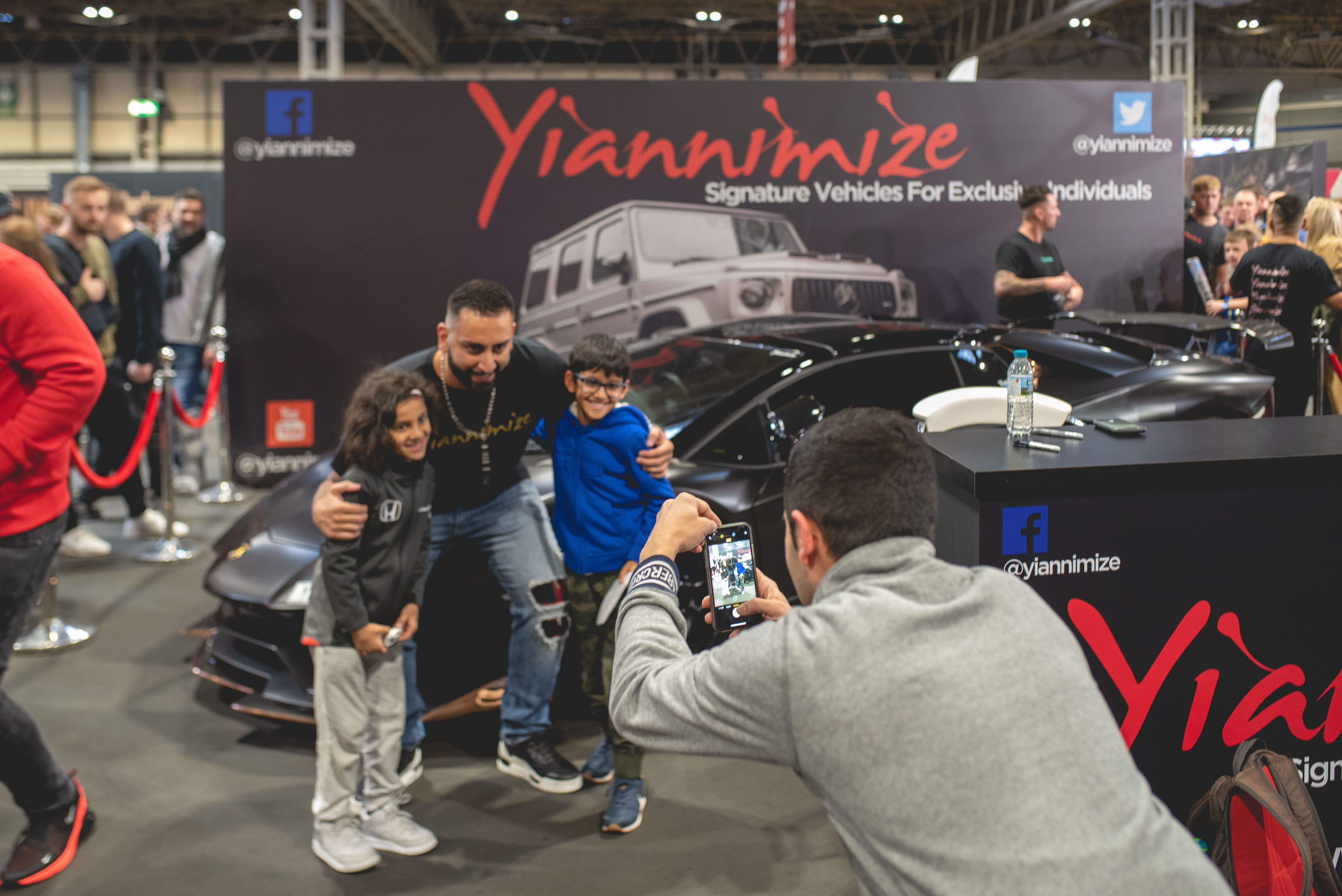 With the halls being so busy I thought I would head straight for the live action arena and focus my efforts on the show and whatever behind the scenes images I was able to capture.
I arrived a little before the first shows were about to begin so headed backstage to see the drivers and support crews getting ready for a busy day of live action.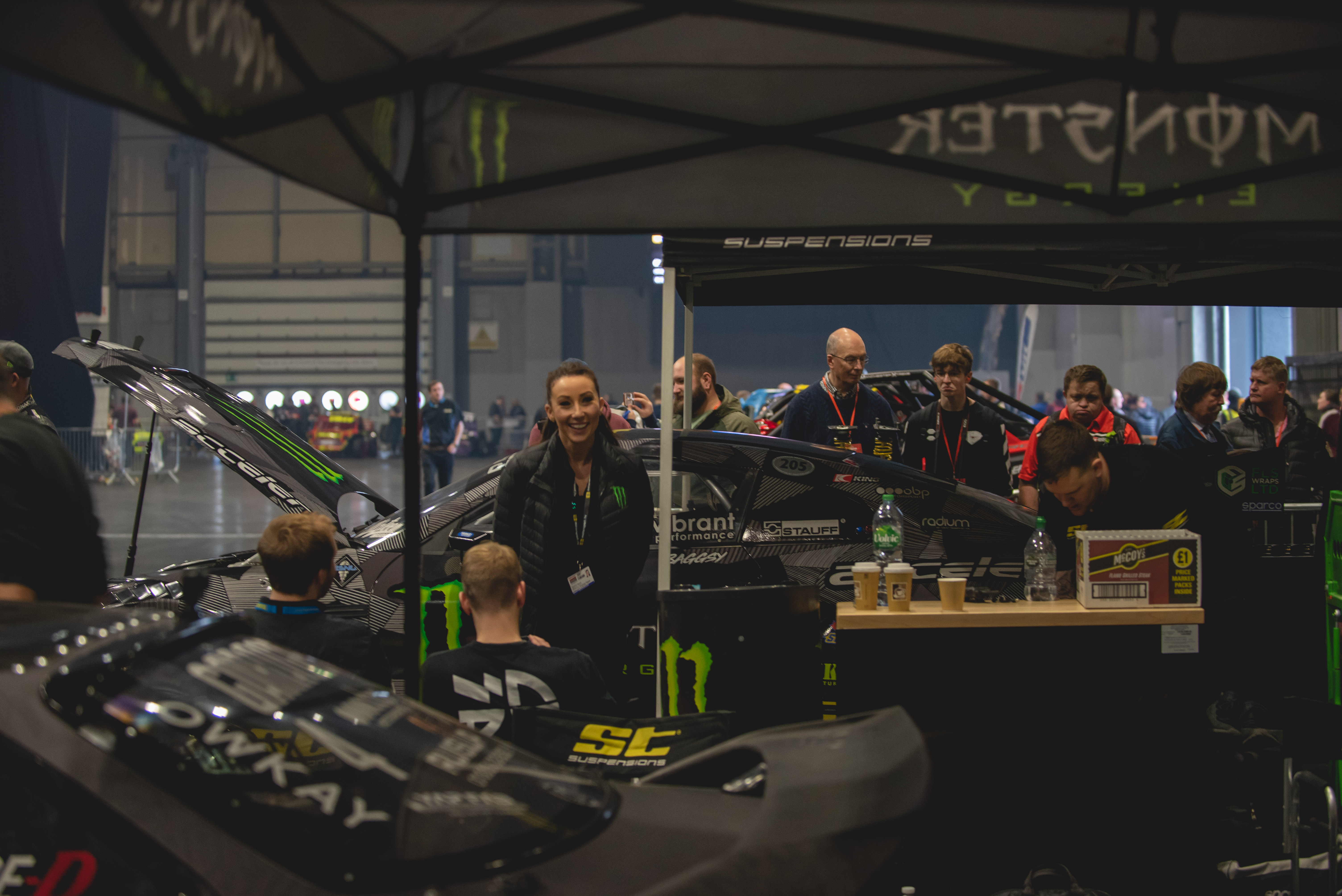 The live action arena is always a great show and 2020 was no different to previous years. Sadly no Shmee150 presenting this year so just David Croft and YouTuber Emma Walsh.
As with many other years Terry Grant and his stunt crew put on an amazing show again with some amazing feats of car control. The "usual" driving on two wheels was followed by some amazing synchronised drifts with a motorbike nonetheless!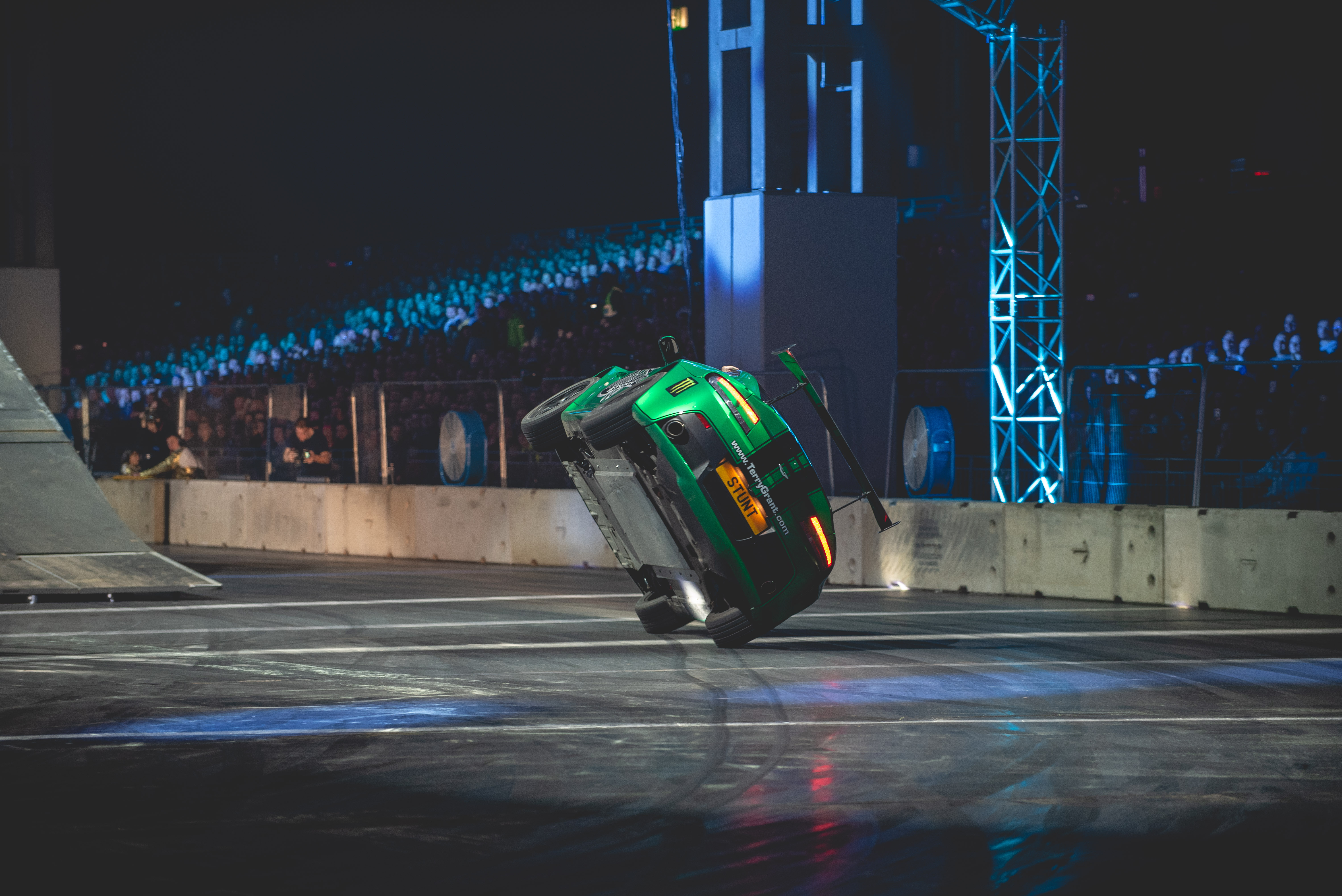 Lots of patriotic displays this year as well with a group of Morgan 3 wheelers representing the Army, Navy and Air Force. This was followed by some great stunt driving by some Morgan's and Caterham's while a brass band played various patriotic tunes!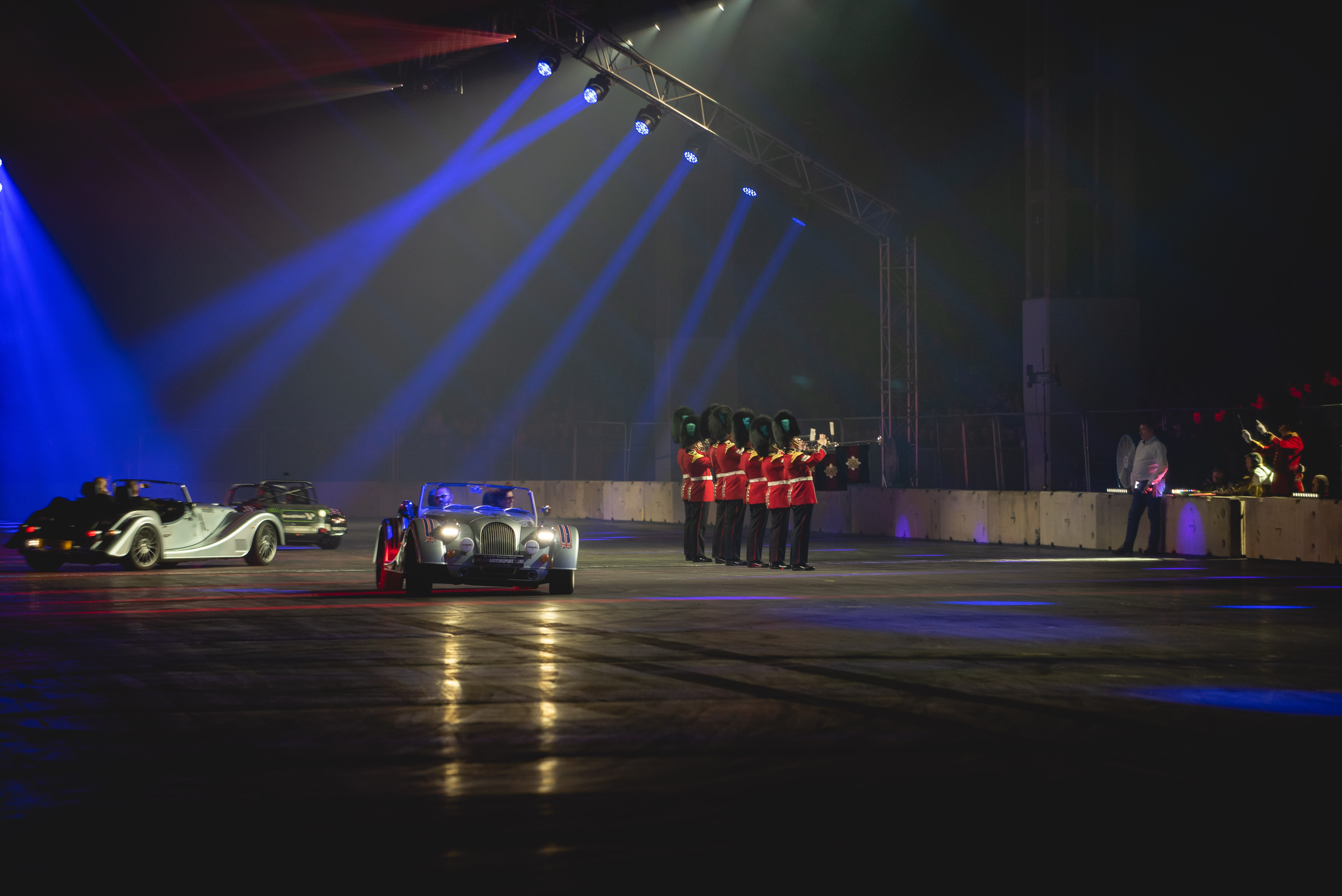 Lots more motorsport themed displays followed and then something I've not seen or experienced before... a full on top fuel drag racer! When this thing revved and accelerated you could feel it in your chest! Also nearly choked me with the amount of tyre smoke it kicked up..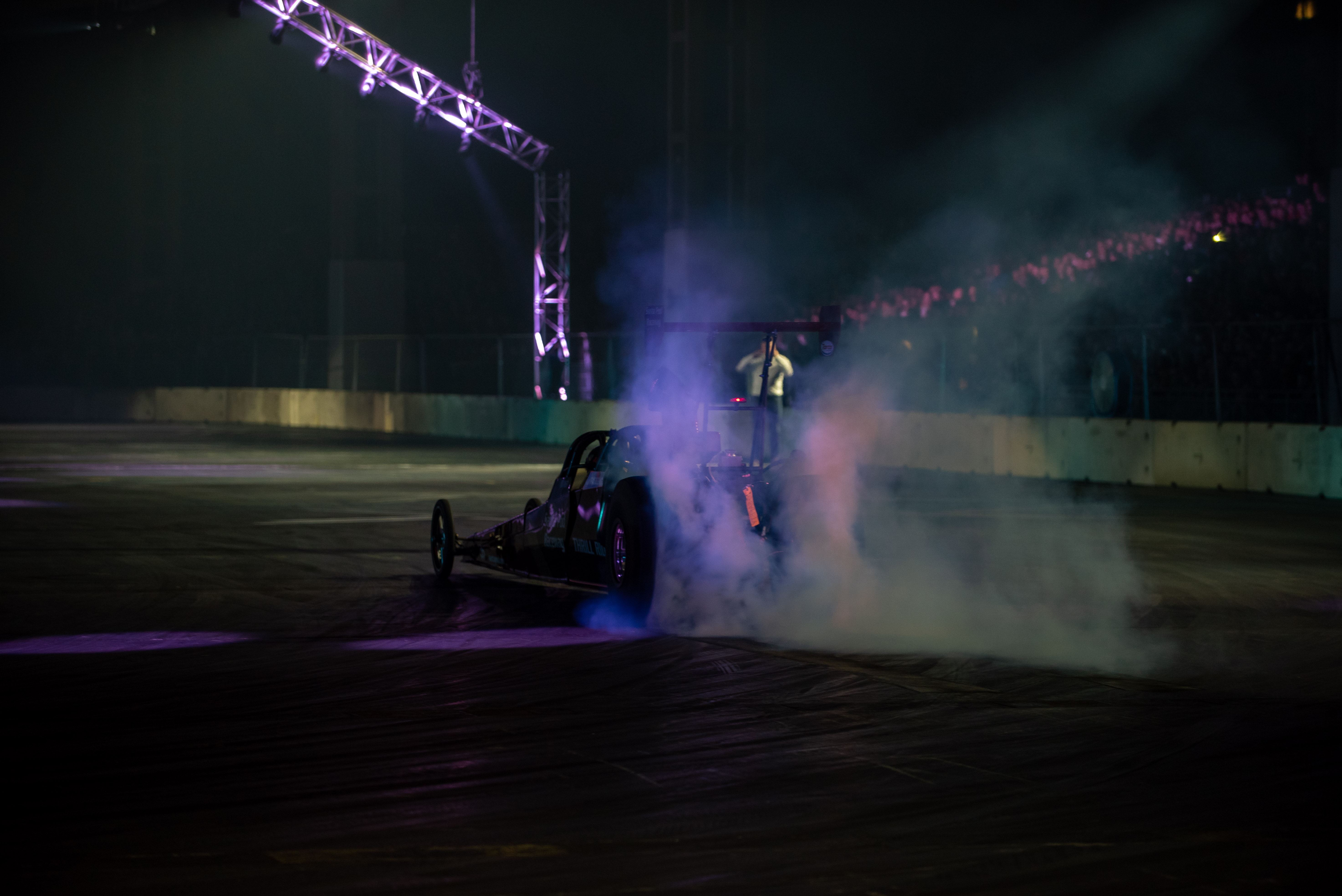 The finale of the live action events is also very impressive with things like 360 loops and monster trucks in previous years. This years finale surpassed all of them and I still cant quite believe they pulled this off. To think they would have done this maybe 20 times over the course of the event is spectacular! The photo below says it all really, a huge truck jumping 5 supercars!!!! Not sure how they will top that one next year...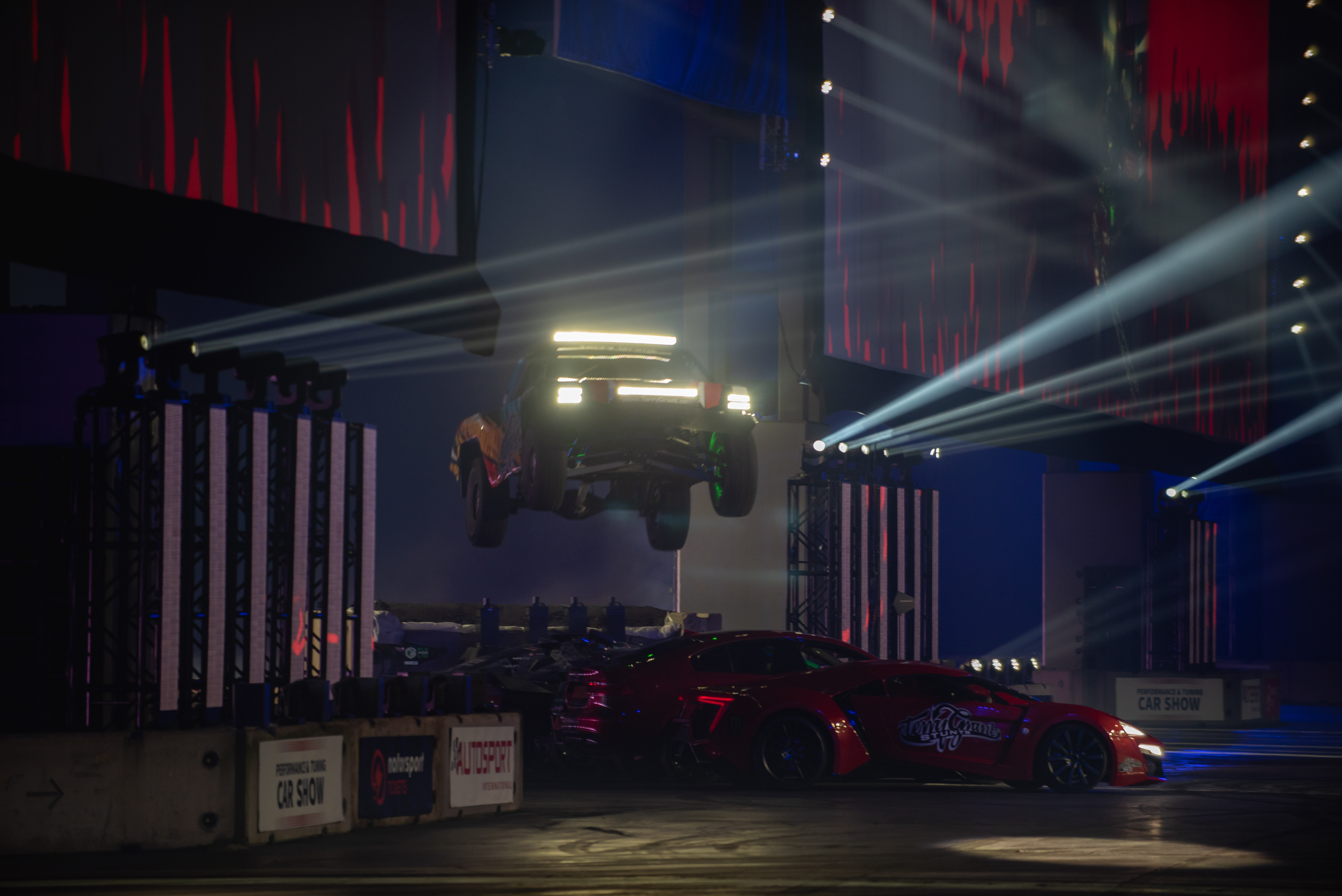 After watching a few live action shows I was almost choked by tyre smoke and well and truly splattered with rubber I headed off and back into the main show.
After a few hours in the arena area the show halls had become even more crowded now. Because of the crowds I thought I'd have a look at the F1 stand and then put the camera away and just have a stroll around the various vendor stalls and see what I could find. The F1 display was great as always with Lewis Hamilton's Mercedes rightfully taking centre stage.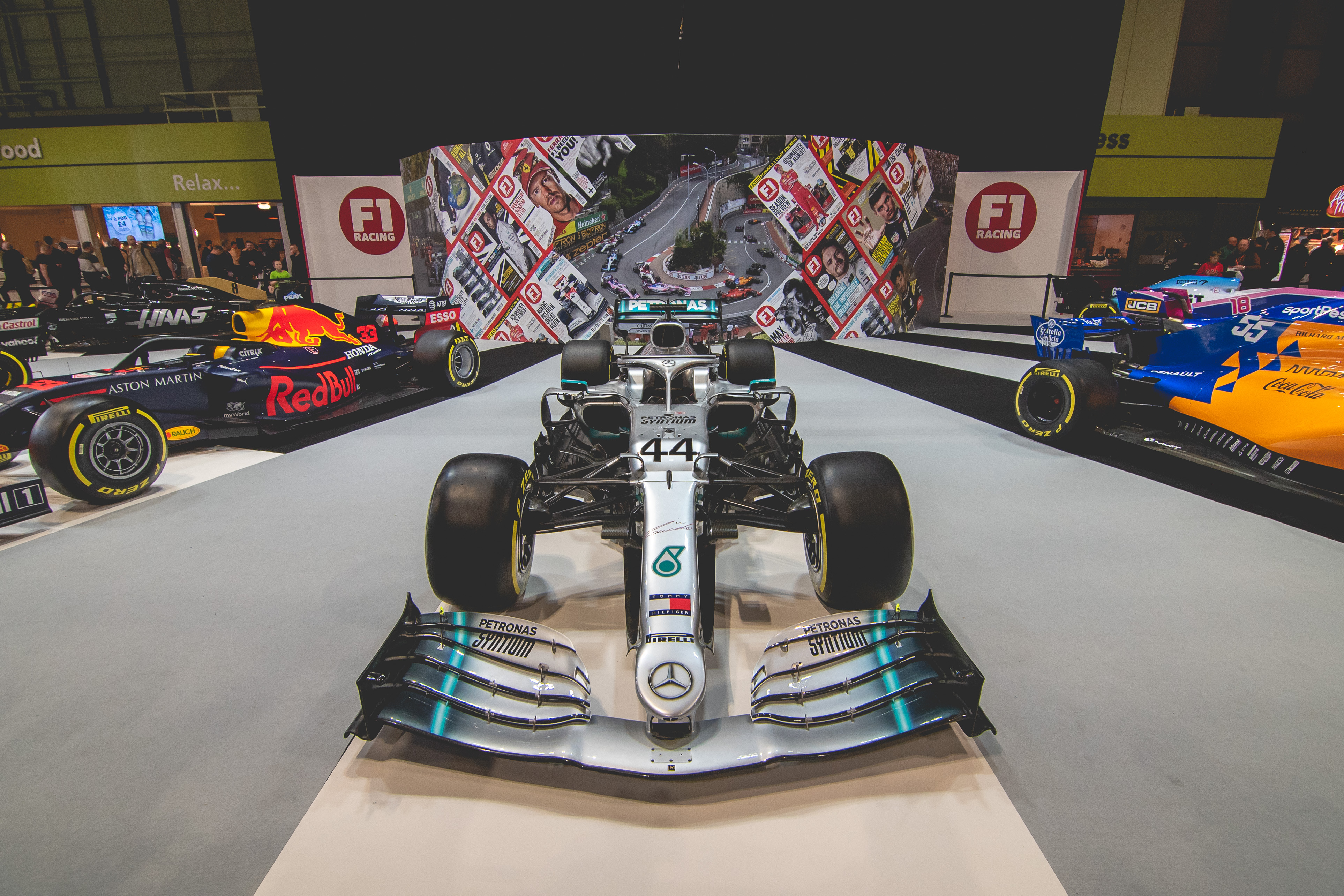 So after a look around the F1 and Formula E areas it was time to head home and leave Autosport for another year. A great show as always, despite the crowds which were a headache for me but great for the future success of the show. Looking forward to 2021 and a certainly a great start to a new decade!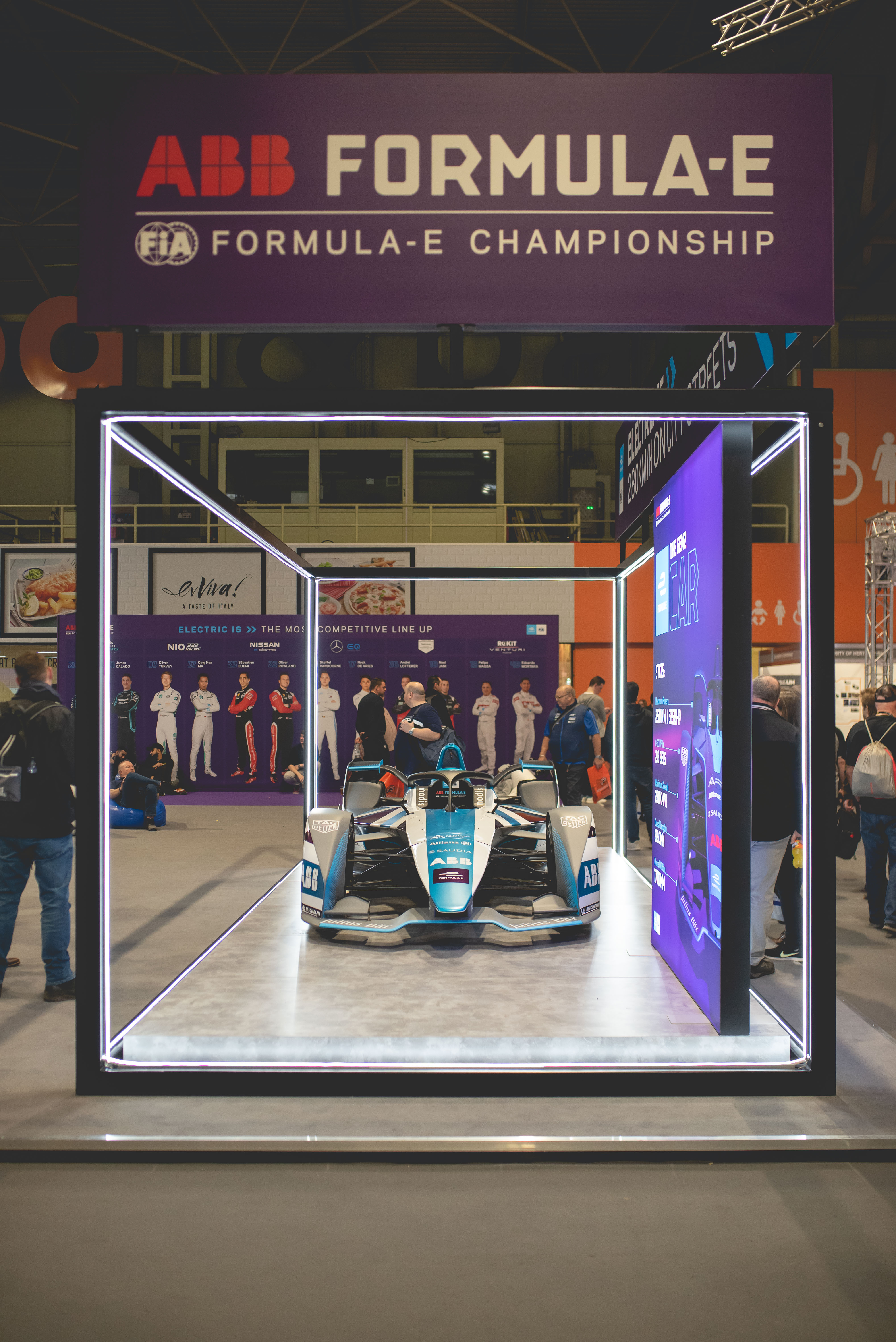 If you got this far, thanks as always for reading!