BAC Factory Tour in Association with Omologato Watches
This time of year is often pretty quiet for car events with the season not in full swing just yet so any meets or events are great to fill the winter months. This one had all the makings of a very special Sunday morning!
I was lucky enough to be invited to see behind the scenes of the Briggs Automotive Company factory in Speke, Liverpool. The home of the incredible single seater track car the BAC Mono!
I set off from Macclesfield early Sunday morning to meet up with Paul and Peter then headed for the usual McDonalds breakfast of course. Even though BAC were providing breakfast you always need a McDonalds on a Sunday morning!
We arrived at the factory around 9am and already there were quite a few people in the reception area. Taking pride of place in the front lobby was a beautiful pearlescent white Mono in all its glory!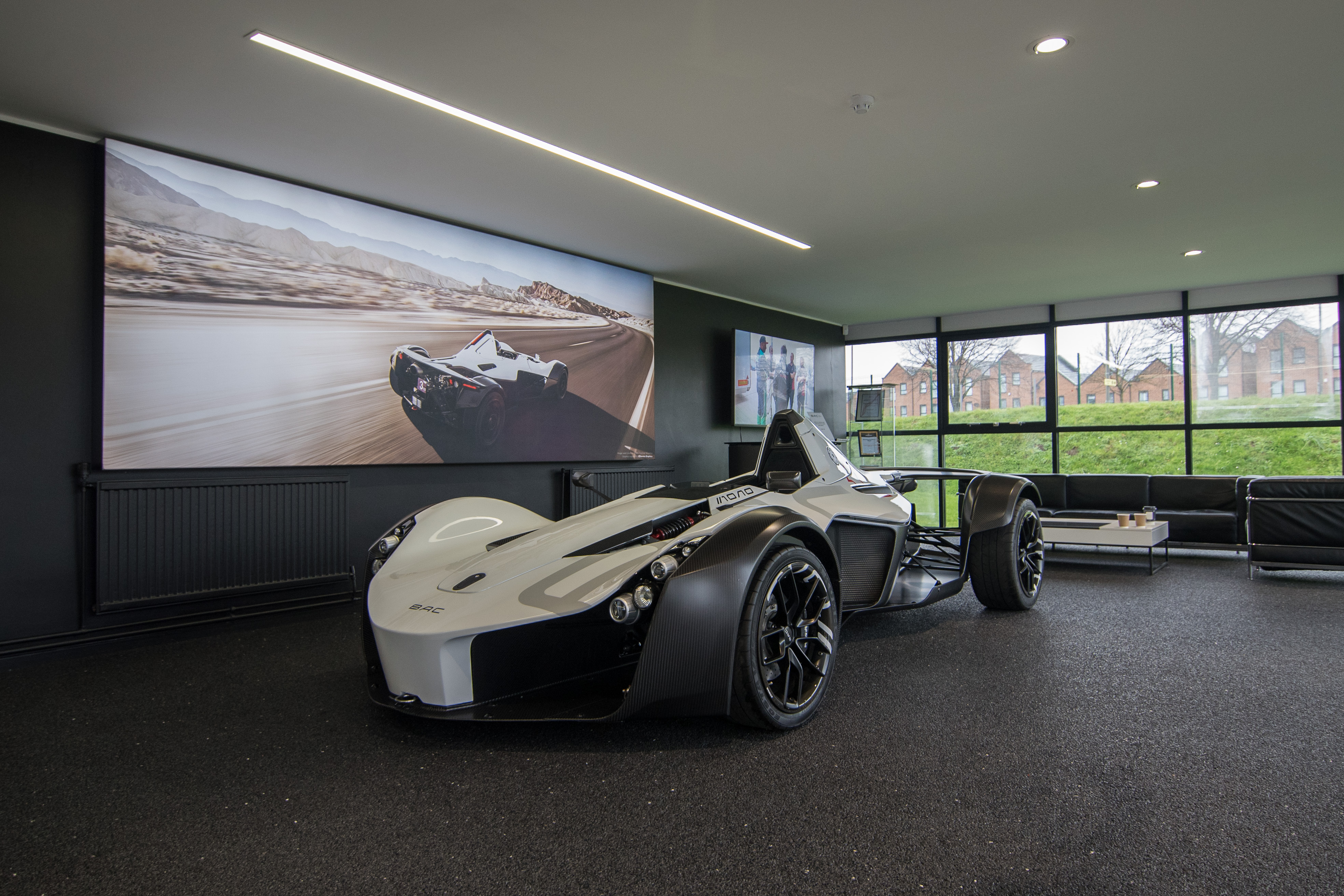 The reception area although small had some great bits and pieces to look at. A display of the brand new range of Pirelli tyres for the Mono was set up. BAC entered a new partnership with Pirelli very recently, launched at the Autosport International Event in January this year. Check out my blog from there to find out more.
Also on display were the many awards that BAC has won over the years, from innovation awards to the Top Gear "Stigs car of the year" award from 2011. A really special one for me personally was the Goodwood Festival of Speed hillclimb winner award from 2017, BAC went on to win the hillclimb shootout again the following year. The BAC set a blistering time of 49.13 seconds on the Saturday afternoon in 2018 while I was with the guys from BAC on their stand! Right place at the right time for sure!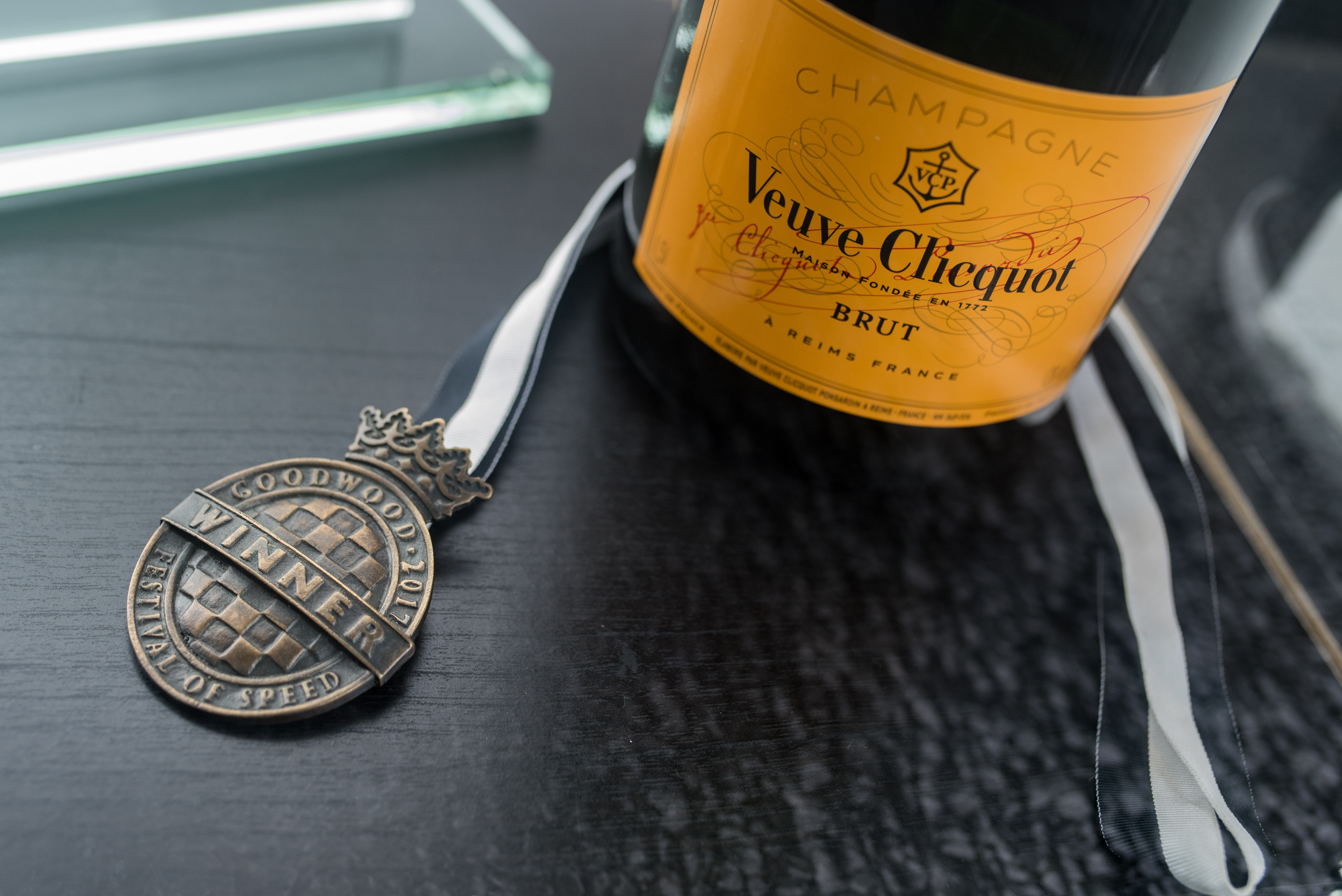 After a good look around the reception area we headed into the factory area and began our behind the scenes tour. The level of access was incredible and a huge thanks to the team at BAC for allowing such open access to everything in the factory. Some photos I wont be sharing online that had customer details shown but other than that I was free to point my camera anywhere I pleased!
First up we were shown the technicalities of the amazing chassis and engine setup in the Mono, BAC having recently moved to a 2.5l 305bhp engine developed by Mountune. When you see these cars in their raw form with no bodywork you really do get a sense of how focussed and special these machines really are.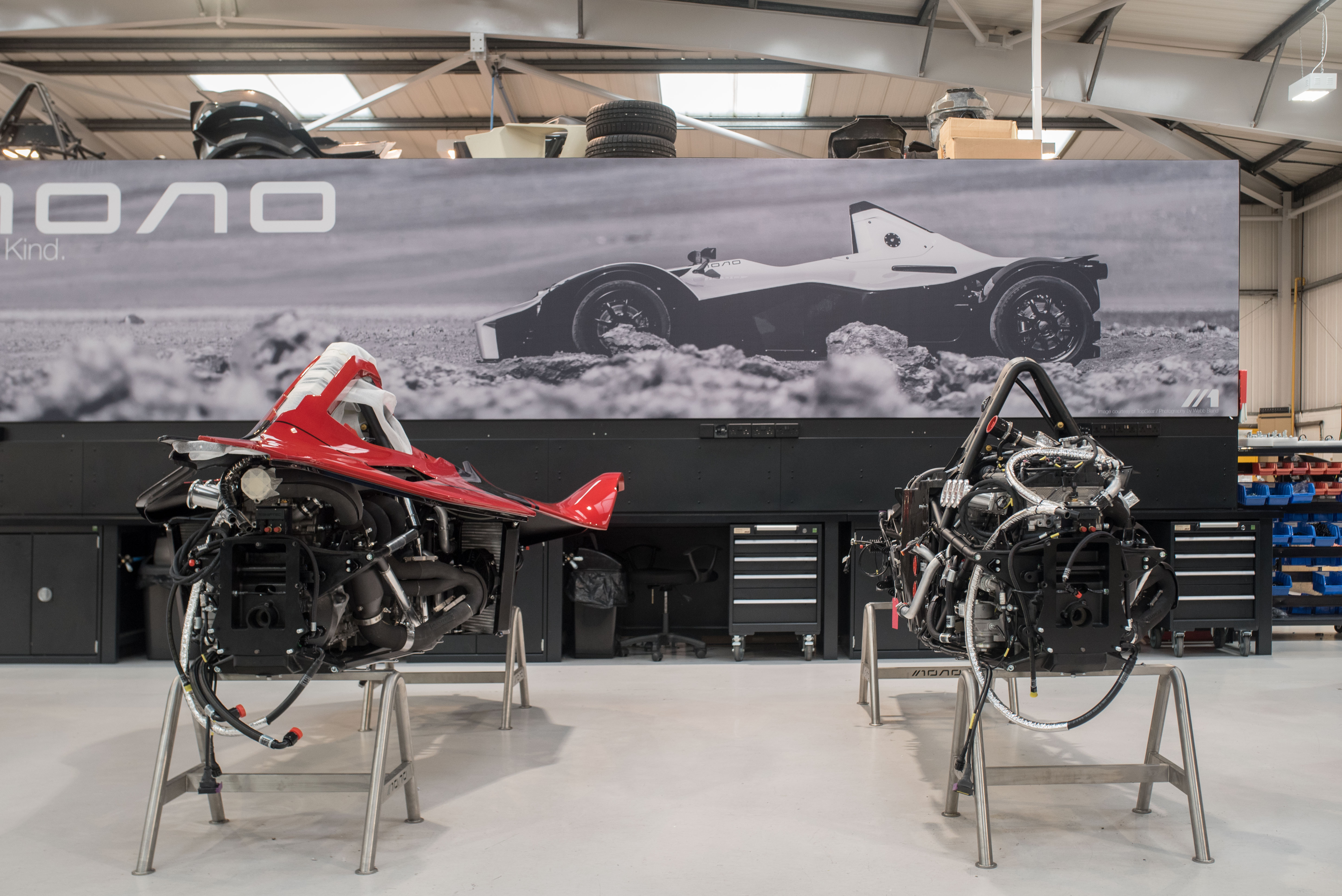 Every part of the Mono is fully adjustable to suit the drivers style or certain tracks they enjoy driving. Even the gearbox is fully customisable. You can adjust your gear ratios faster than you can carry out an oil service in a Mono!
Next up was the body work area and this was when that fantastic sculptured body is fitted and the cars starts to take their distinctive look! This customer car was looking fantastic with its Lotus inspired livery.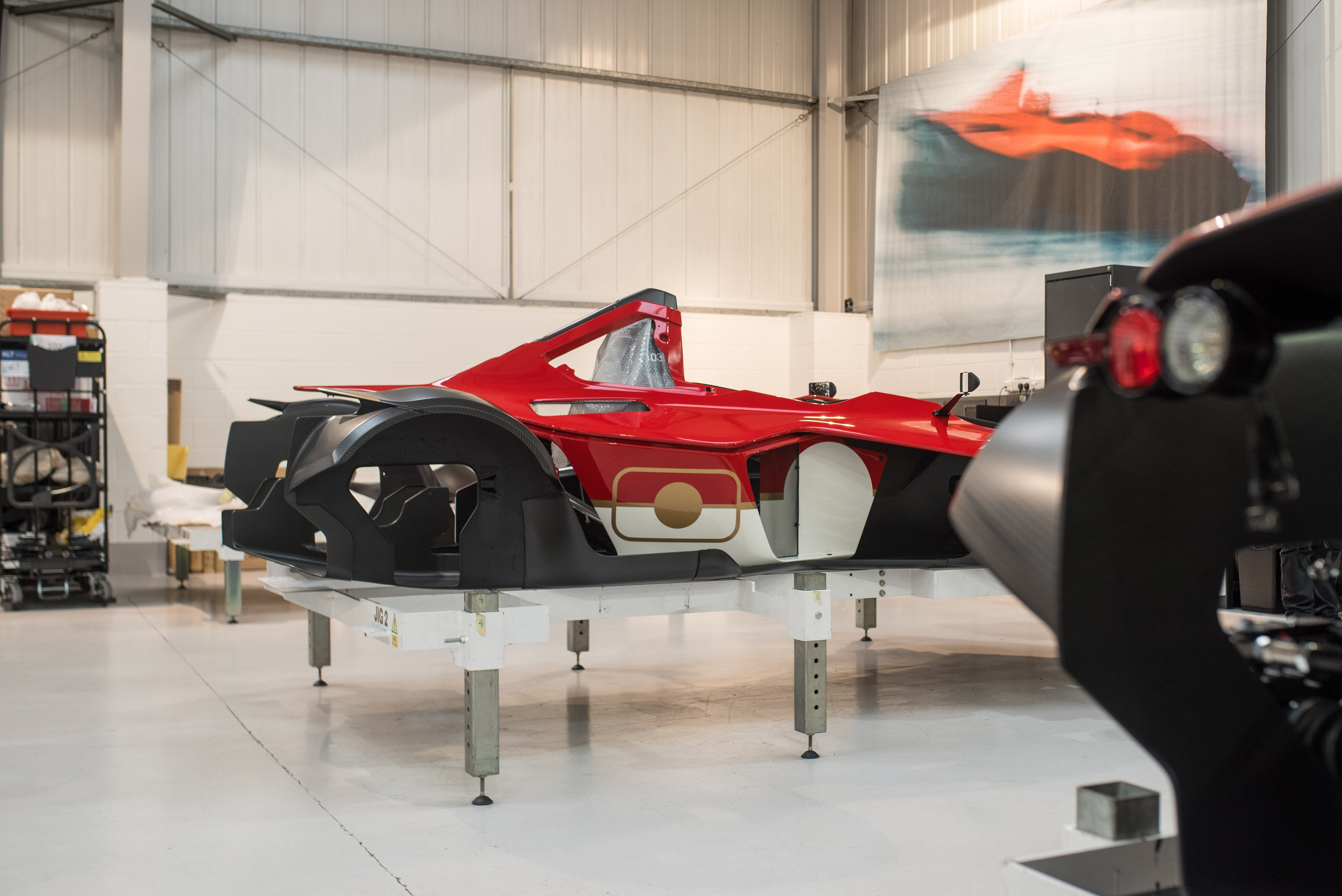 The next area in this small and spotless factory was some of the workshop stations with all manner of carbon fibre parts on show ready to be fitted to their cars. This was an area I never expected to be allowed to shoot but again BAC were very happy for me and other media guys to shoot away to hearts content here.
That Sunday we had some typical miserable early March weather and the rain was coming down heavy. That didnt stop one of BAC's customers bringing his Mono out for the morning to let us all have a look at a fully completed and very much used Mono!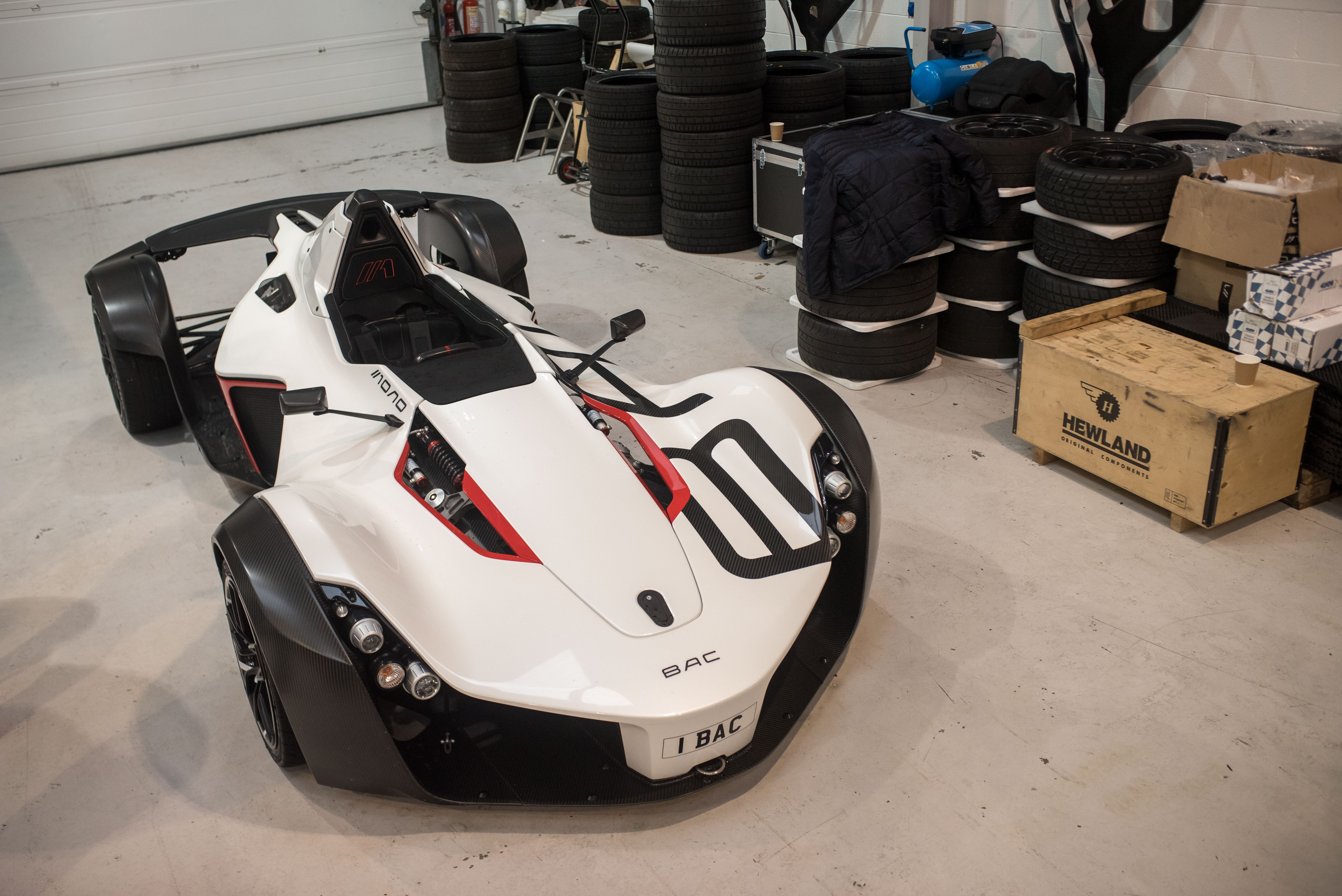 After we had finished our tour, had a good look around the factory and enjoyed a nice coffee and croissant it was time to head off.
On the way out however we got chatting to one of the engineers of the Mono and he was kind enough to let us take a seat in one of the cars. Not the easiest car to get in and out of thats for sure but once inside I was surprised how comfortable it was. From the drivers seat you instantly get the feeling of how crazy this car must be to drive out on the roads. Hard to believe its road legal to be honest.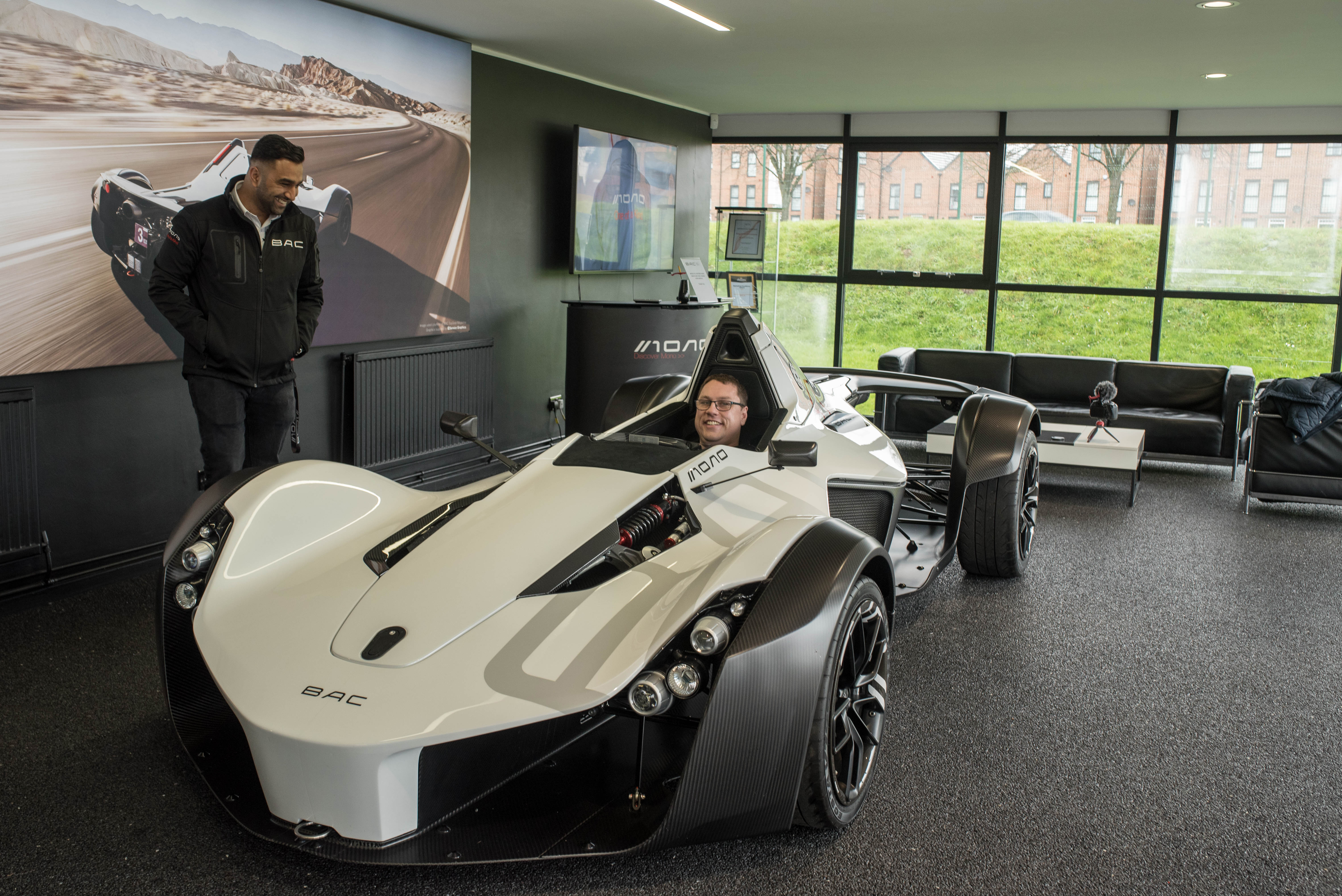 What a great morning and a huge thanks to both BAC and Omologato watches for making this possible. To learn more about BAC and Omologato check out the links below to visit their websites. Also, you can watch a video of the morning from my friend Paul by
clicking here
!
BAC Website
Omologato