Cars & Coffee Liverpool - June 2017
Cars & Coffee Liverpool is one of my favourite car meets for many reasons.. One being its in my home town of course but the atmosphere is always great and the mixture of cars is fantastic. You can never predict what cars will appear and this months meet was no different. Of course you can't forget the delicious char sui buns from the Chung Ku restaurant but more on them later :)
So I headed out for the morning nice and early to meet up with my friends Ian and Lee for a mixture of some urban exploring photography and supercars. First up for the day was a stop at a beautiful but sadly now abandoned library in Liverpool, if urban exploring photography is your thing you can find some of my highlights on the website under "other genres" Anyway, back to cars... we arrived at cars & coffee early this month at around 9.30am. The weather wasn't looking too friendly and decided to start with that horrible fine rain as soon we got out of the car.
This certainly didn't dampen anyone spirits though and off we went to see what was about. Even with the rain as bad as it was there was still a packed front car park with a great mix of supercars. Quite a few Ferraris were about, a 488, 458 Speciale and a California to name a few.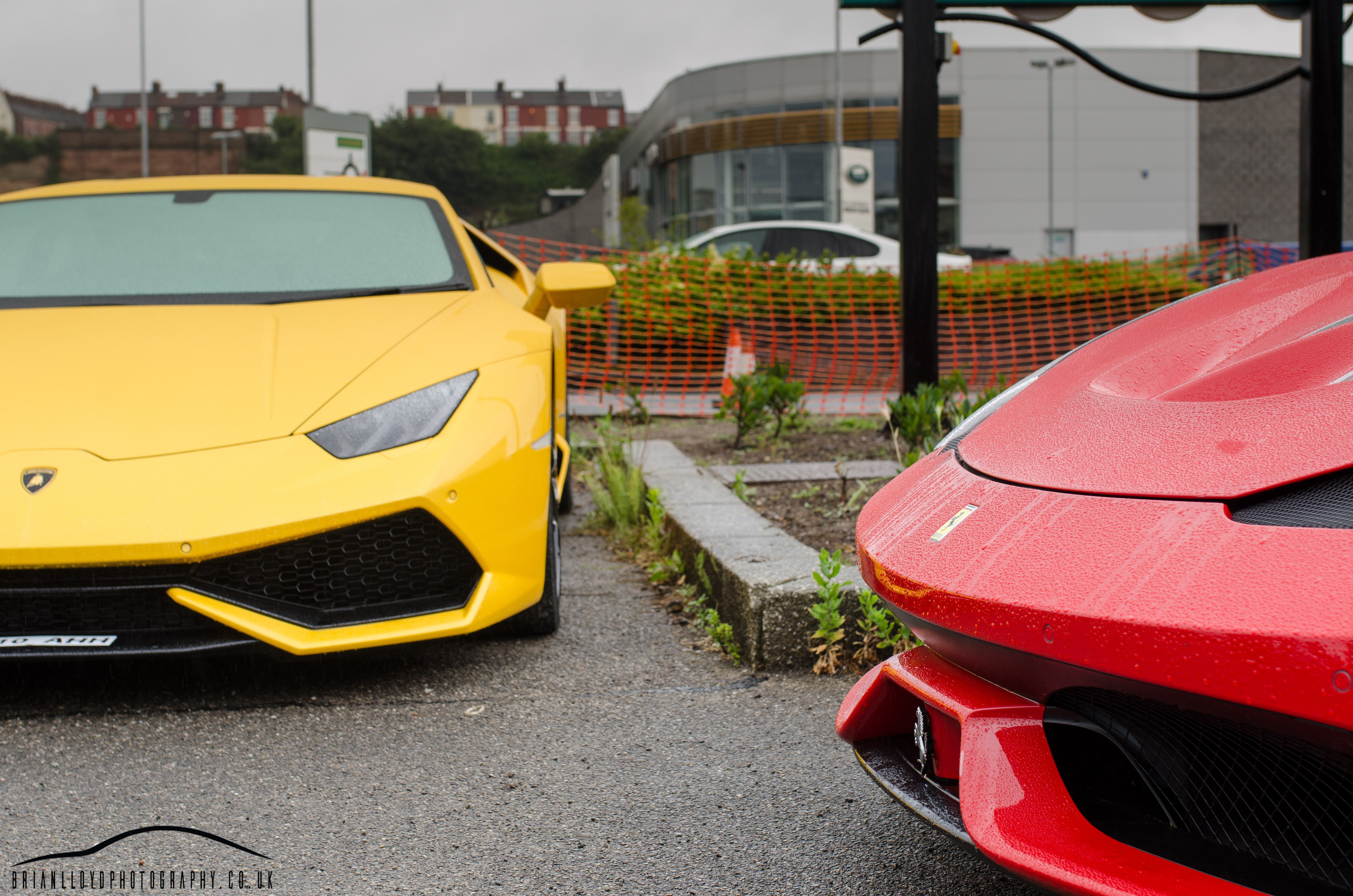 A bright yellow Lamborghini Huracan certainly stood out in the corner amongst the Ferraris and an Aston Vanquish! Tesla, HR Owen, McLaren and BMW Williams all had cars on display with the Teslas actually drawing a lot of attention, especially the impressive Model X. The Model S being next to a McLaren brought up an interesting question of what would you take home given the choice?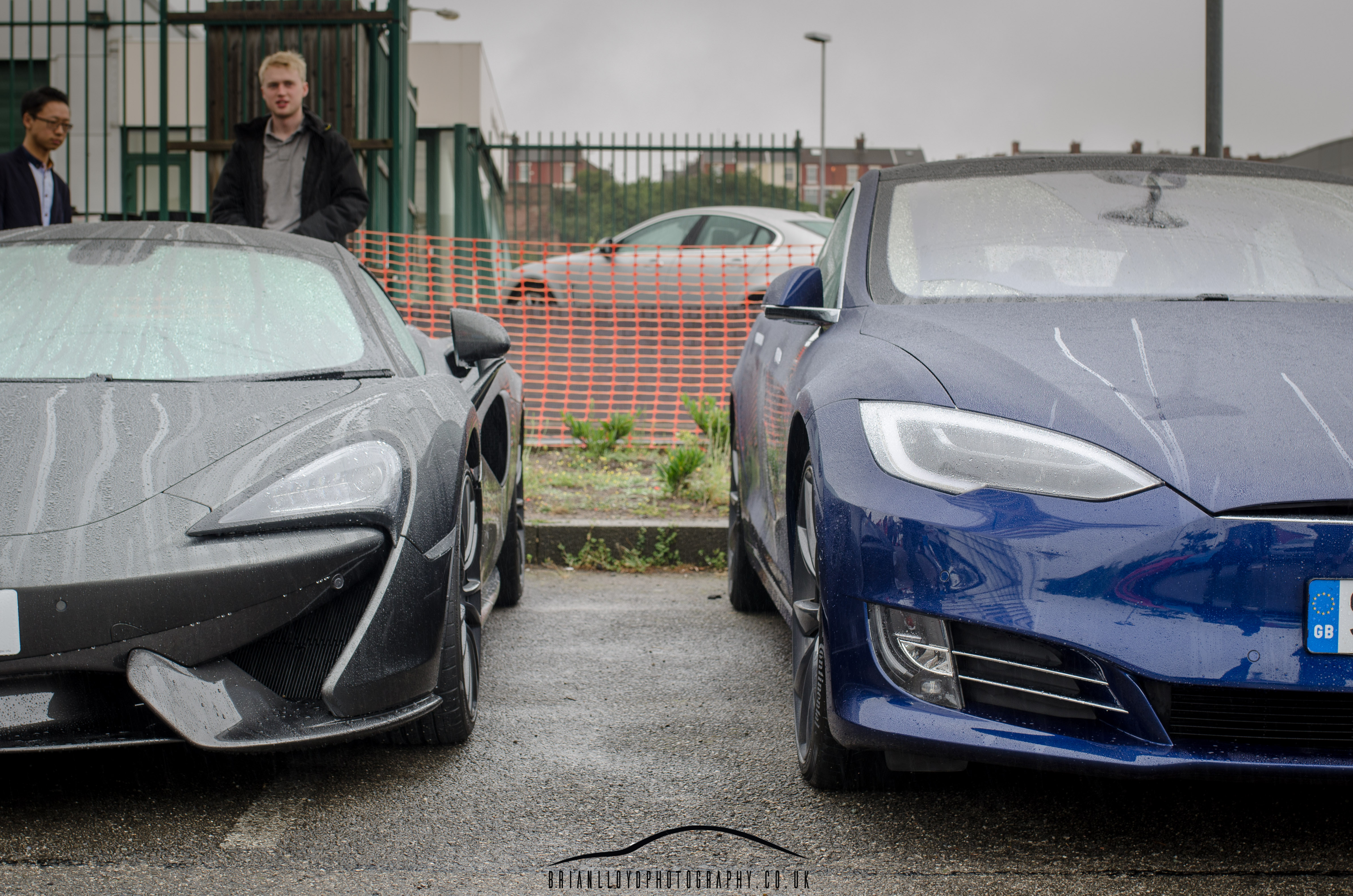 Having strolled around the main car park getting as many shots as possible and getting very wet at the same time it was time for some welcome shelter in the Chung Ku restaurant. Char Sui barms and coffee have become quite the must have breakfast at cars and coffee Liverpool and they certainly didn't disappoint on this wet Sunday morning!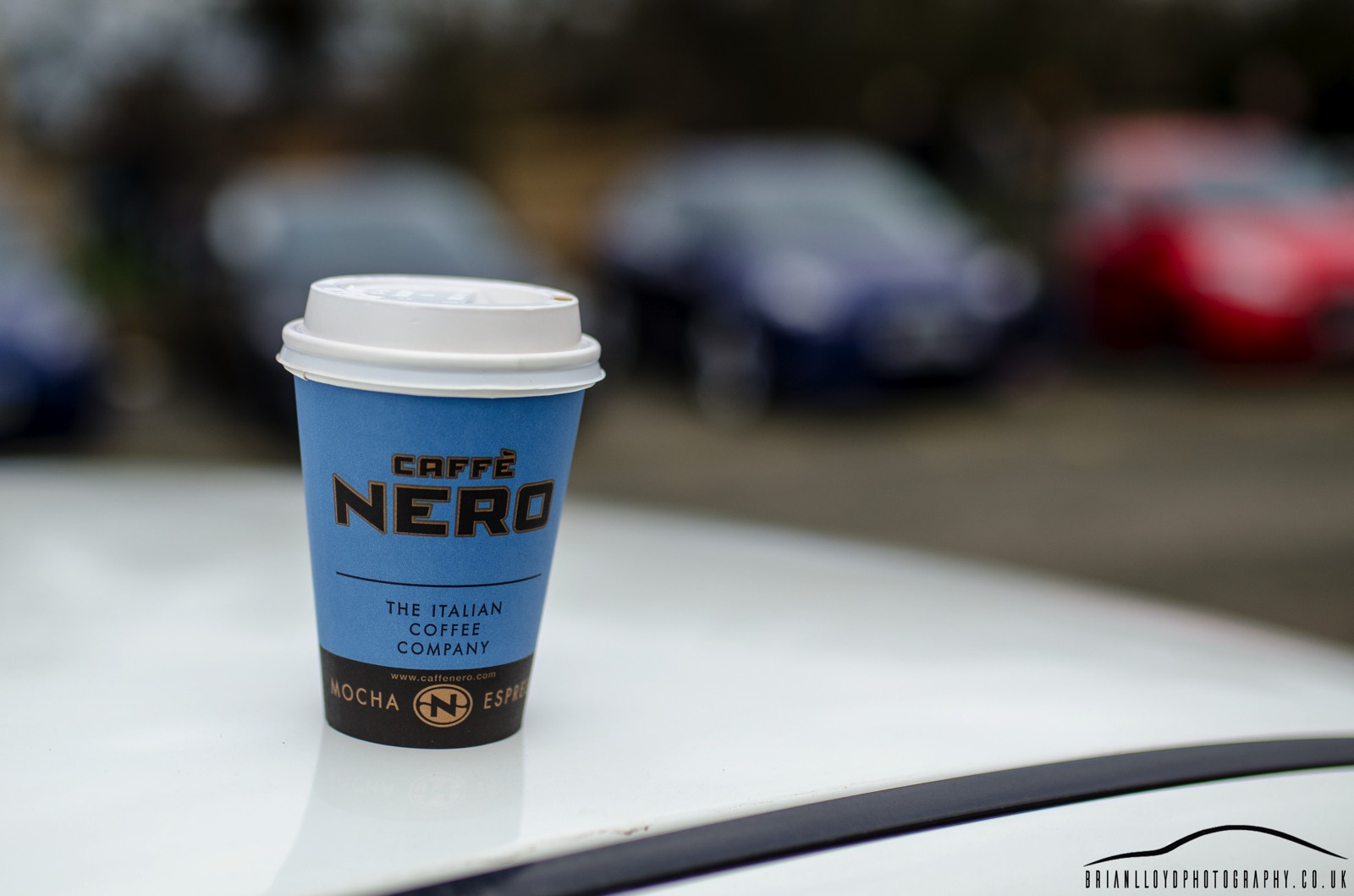 After our refuel it was time to look around the other car parks and see what was tucked away back there. The highlight being Chris Dorgan's stunning BMW M2 in Long Beach Blue, certainly one of my favourite cars on the road at the moment!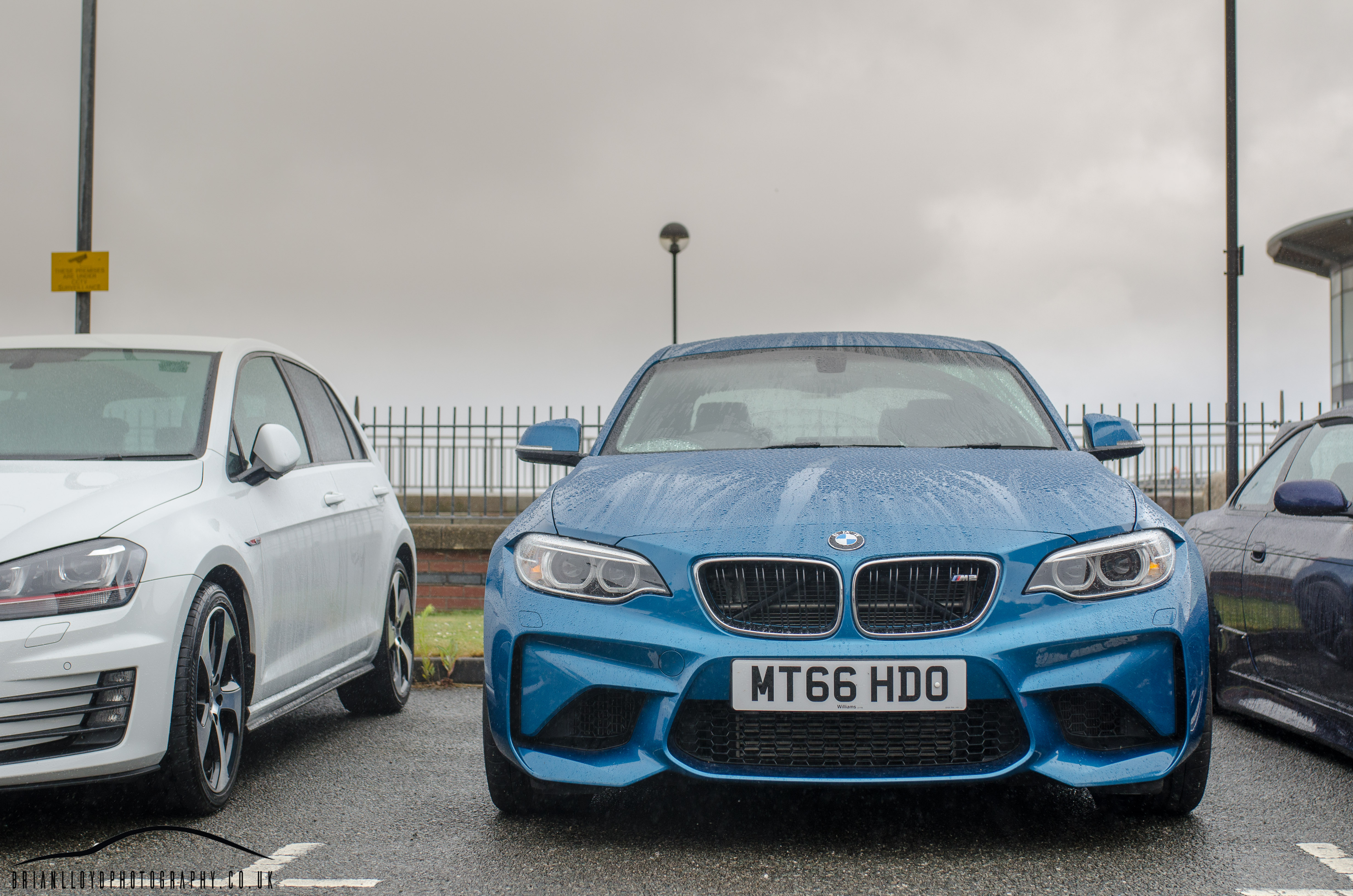 I found an amazing Nissan R34 Skyline tucked away in the main car park as we headed back as well, haven't seen this around for a few months. The R34 has long been one of my favourite cars, more my generation than the new GTR really.
We then headed over to see the Army vehicles that were on display, some really impressive pieces of kit there and quite fitting with it being Armed Forces Day over the weekend. Just a shame the weather put a stop to the planned inflatable obstacle course the army were supposed to bring along, hopefully next time!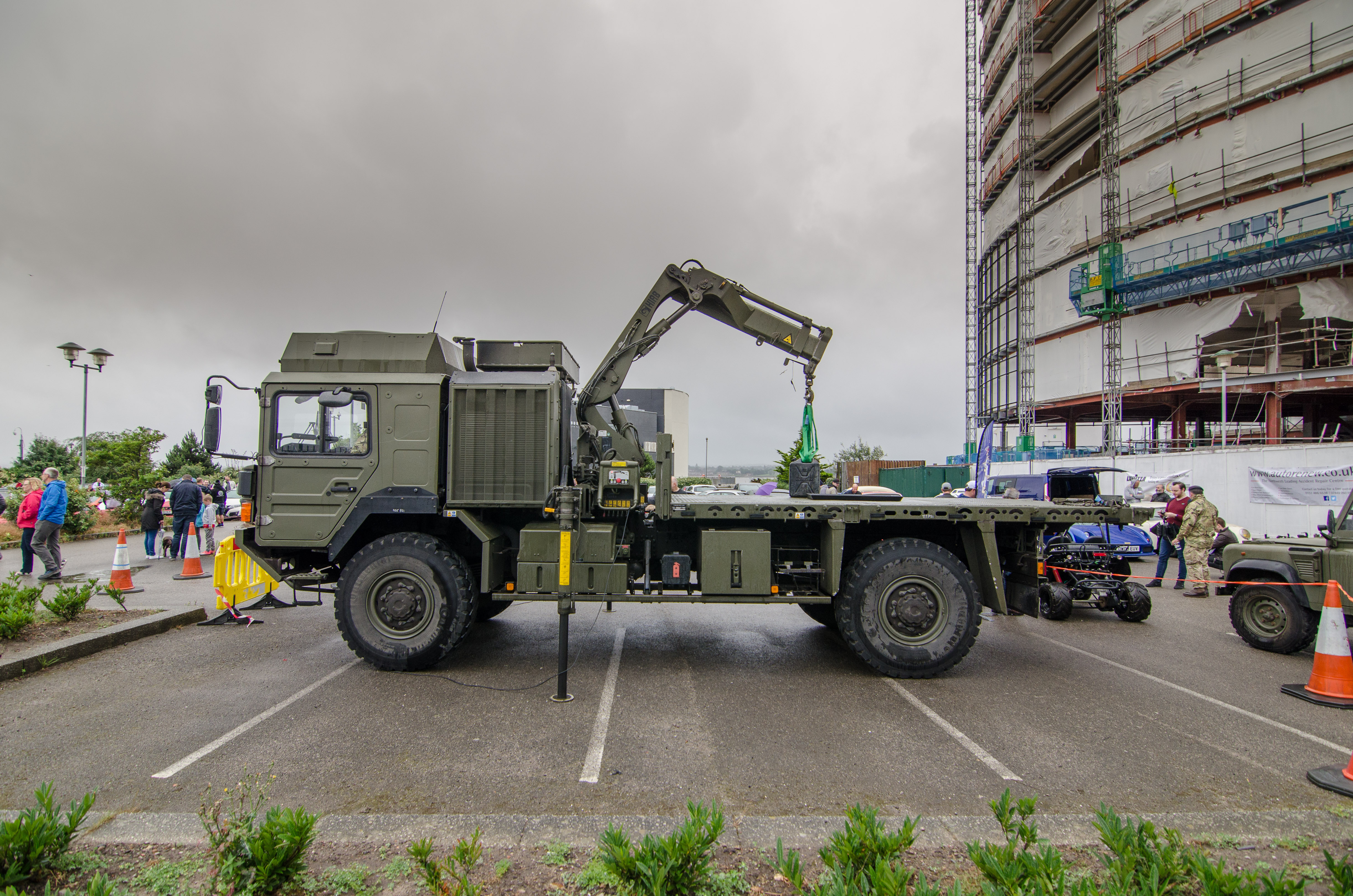 So that was that for another month at cars and coffee Liverpool and a great one it was! A brilliant atmosphere as usual despite the weather. Huge thanks to Norman and all the crew and organisers that make this such a good meet each month. Looking forward to July already! Next stop is the big one... Goodwood Festival of Speed!! Expect plenty of photos, blogs and even some videos from this years event! Full albums of photos can be found clicking
HERE