Classic Remise Dusseldorf Visit
I had a few days of work in Germany recently, mainly Cologne and Dusseldorf so I thought it would be a perfect opportunity to check out some of the automotive scene over there. Obviously there is a huge car scene there with some of the worlds greatest marques hailing from Germany, BMW, Mercedes, Audi and Porsche to name but a few.
Sadly I didn't have time around my busy work schedule to visit as many places as I'd have liked but I was able to squeeze in one or two visits during my stay.

First up was somewhere I had heard about many times before and seen a few videos from Shmee150 from there. This was the Classic Remise in Dusseldorf. For anyone that hasn't heard of the Classic Remise its basically an automotive heaven under one roof!

The building housing the Classic Remise is huge, a massive semi circle style building with a beautiful glass roof that lets in some wonderful light.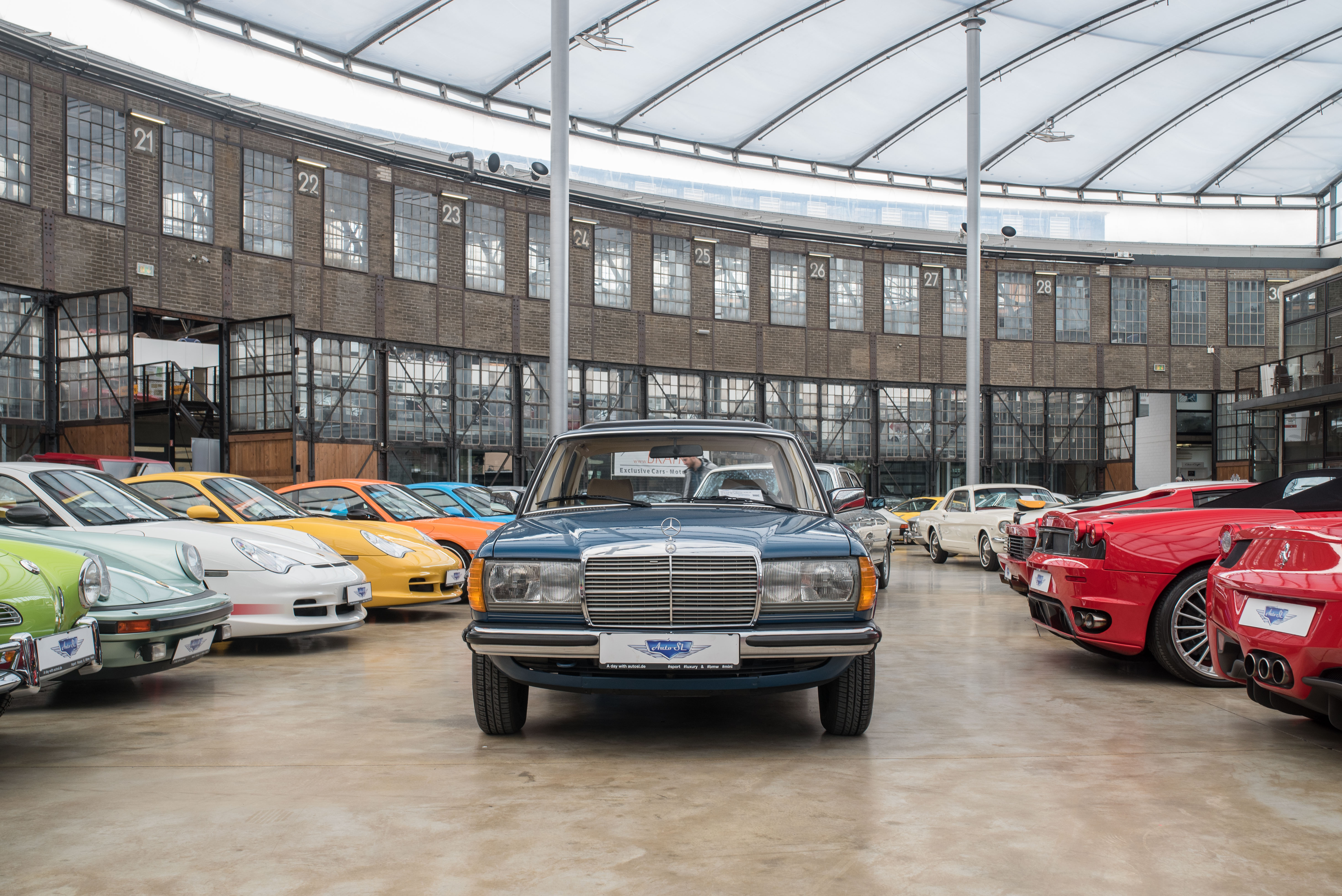 The Remise could be described as a public car storage venue, but really it's so much more than that. Over the years a number of dealerships, workshops, car finance companies and even a restaurant has opened within its walls. Over recent year it has become home to dealerships such as Donkervort, a crazy German company making bespoke track cars as well as Morgan Dusseldorf being housed there.

Along with the various workshops and dealers there are a number of cool automotive themed clothing stores within the remise along with just cool cars dotted about here and there, this original Alpine and Alfa being a perfect example.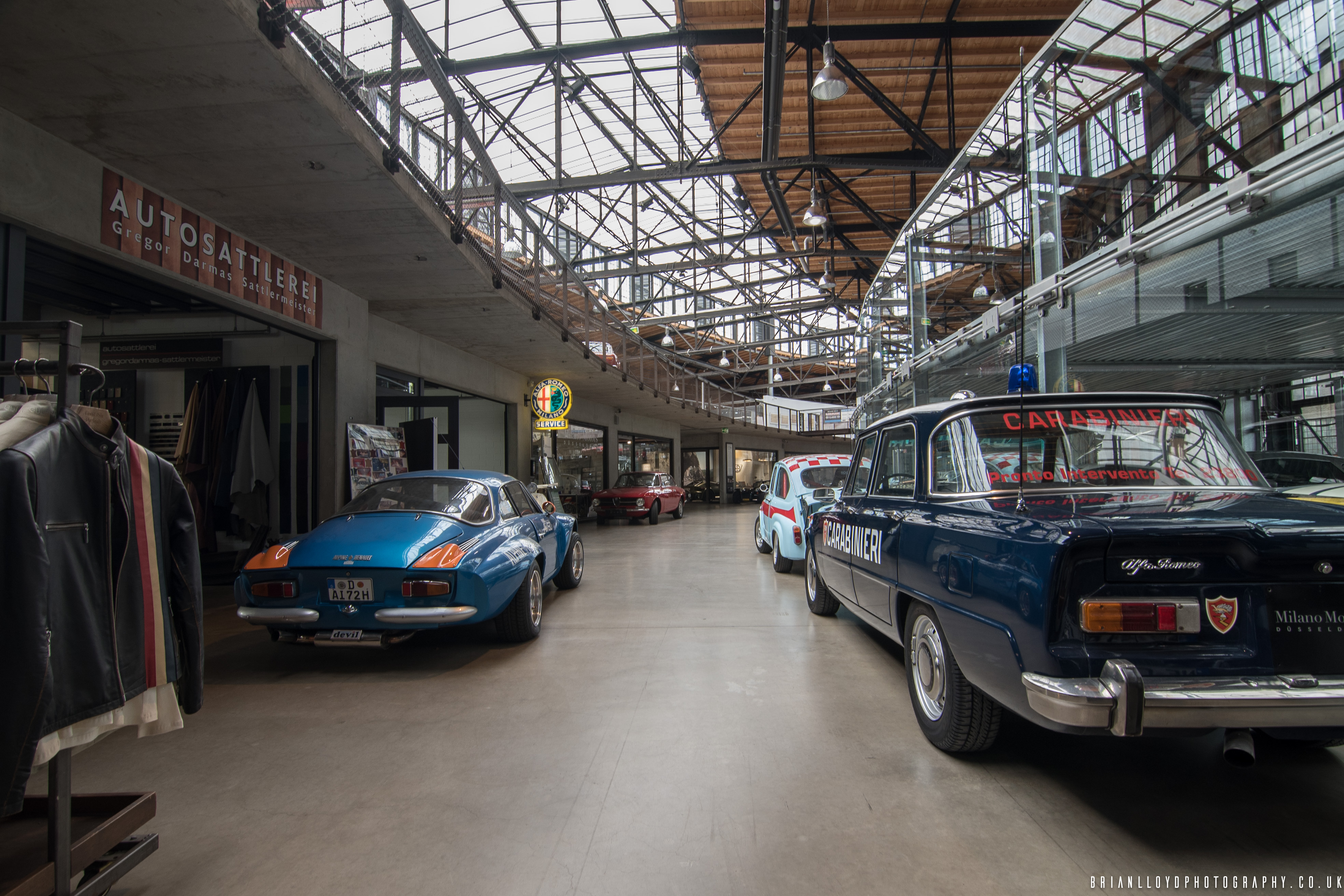 The building as I mentioned is laid out in a semi circle kind of shape with dealerships and workshops lining the outer perimeter. Some of the wokshops are fantastic, a real hive of activity with all kinds of classic cars being worked on. I even found one with two Flat 500 bodies up on ramps.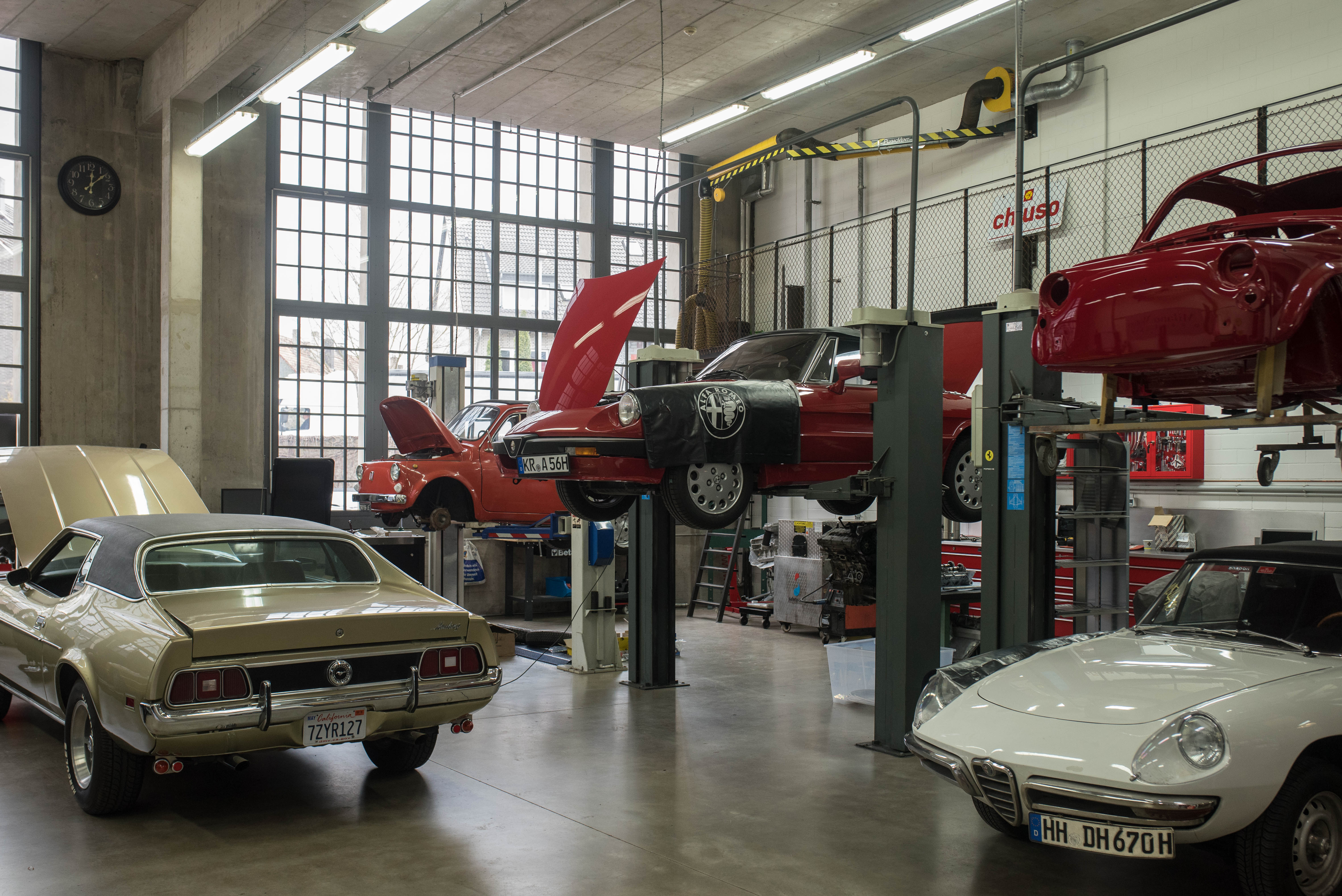 On the opposite side to these workshops are rows of double car storage pods stacked one upon the other. These stored cars are displayed beautifully. The range of exotic cars in this area alone was stunning. Everything from a Pagani Huayra, Porsche 918 and Carrera GT, Mercedes SLR 722 to two Ford GTs, both second and third generations nonetheless!!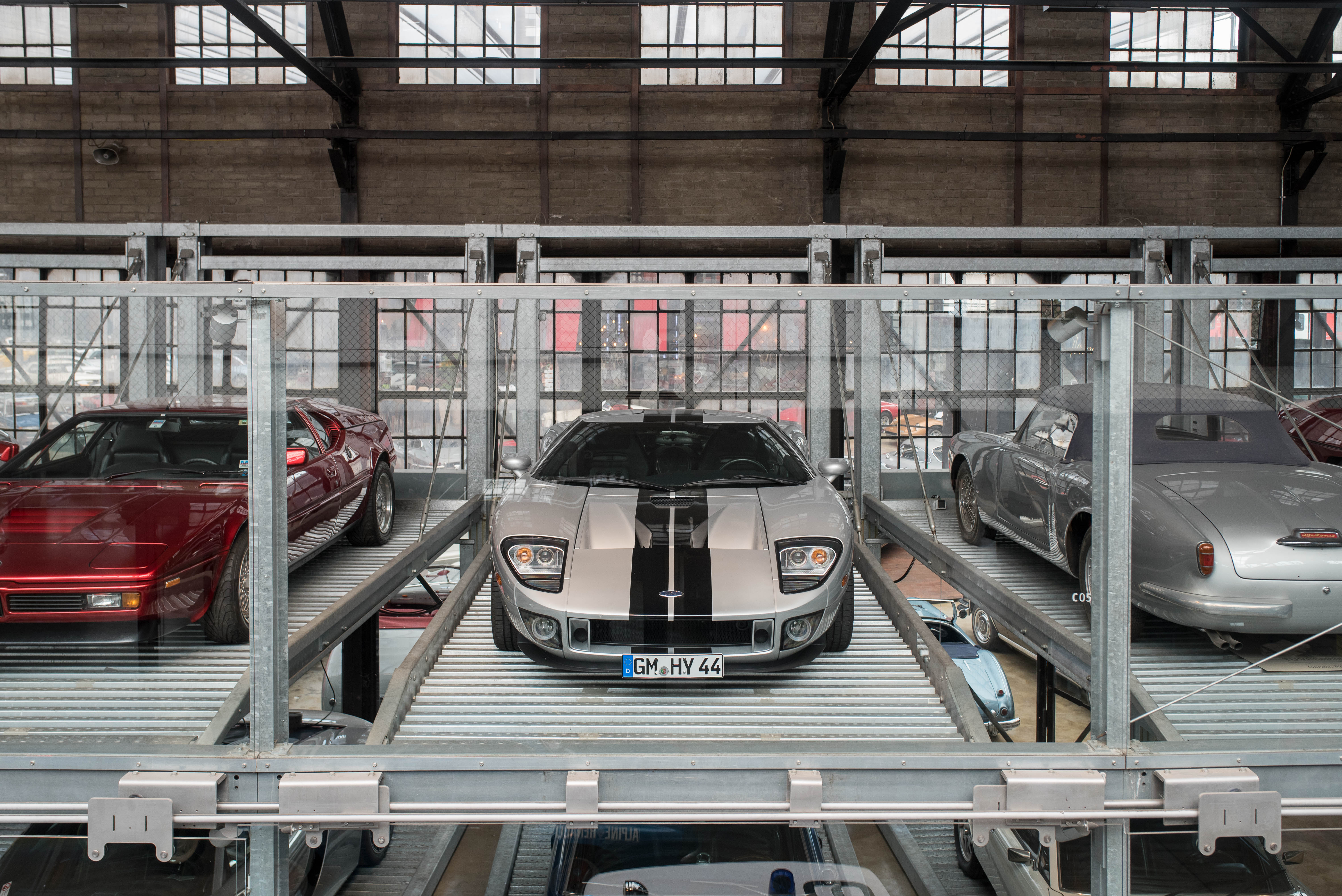 A personal highlight for me was the insane little Fiat Abarth though, this thing is the perfect example of why I love the Abarth brand so much, what other marque builds a car with an engine so big the body work simply can't fit around it. Yes, that boot lid is permanently open on this car!!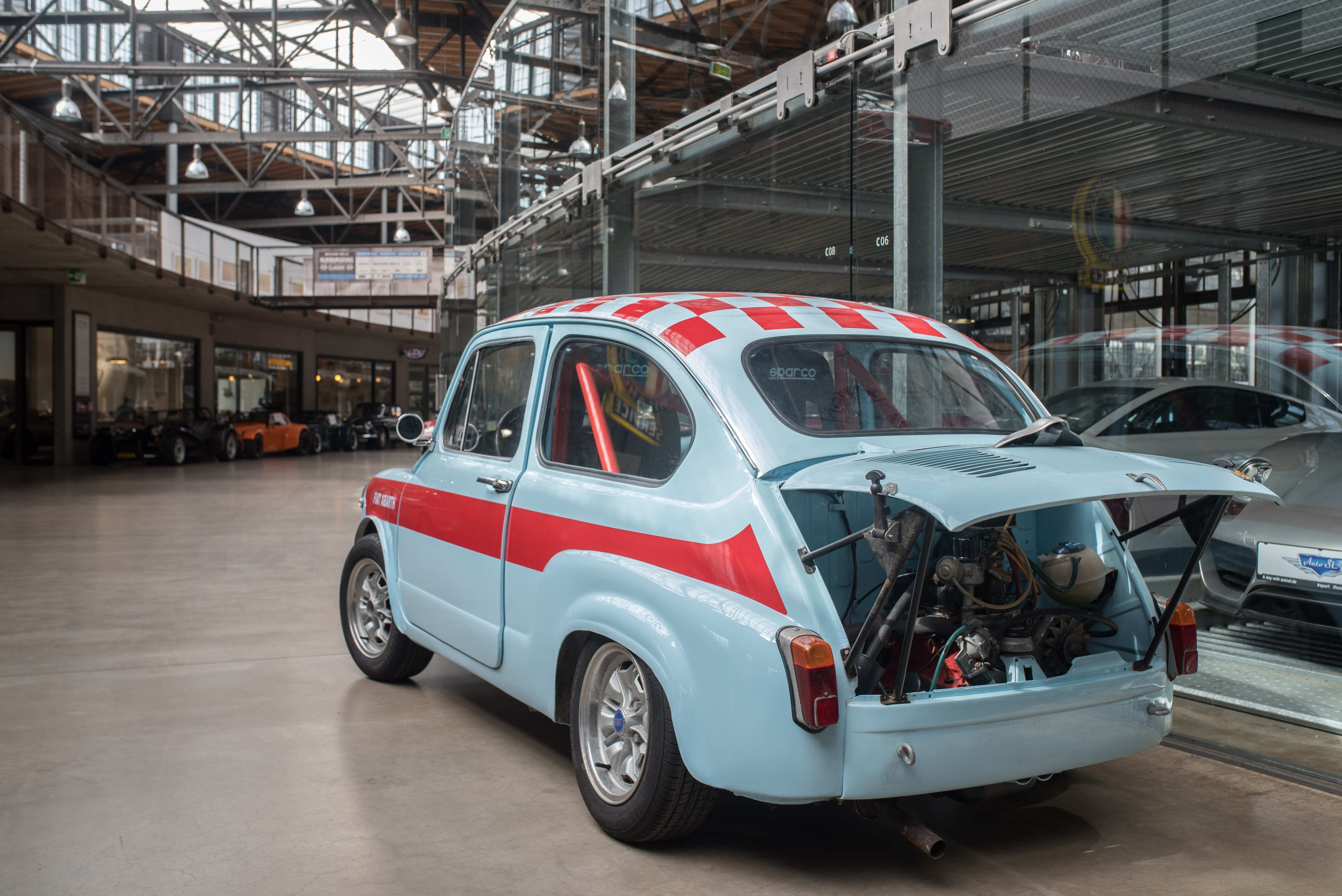 My head was spinning at this point and we hadn't even got to the "main event" yet.. the huge pavilion style area displaying what must have been well over one hundred cars. The selection of vehicles in here was simply mind-blowing. Lots of cars I have to confess I had no idea about but they ranged from pre war classics, modern classics, supercars, sports cars, SUVs and even a truck amongst others!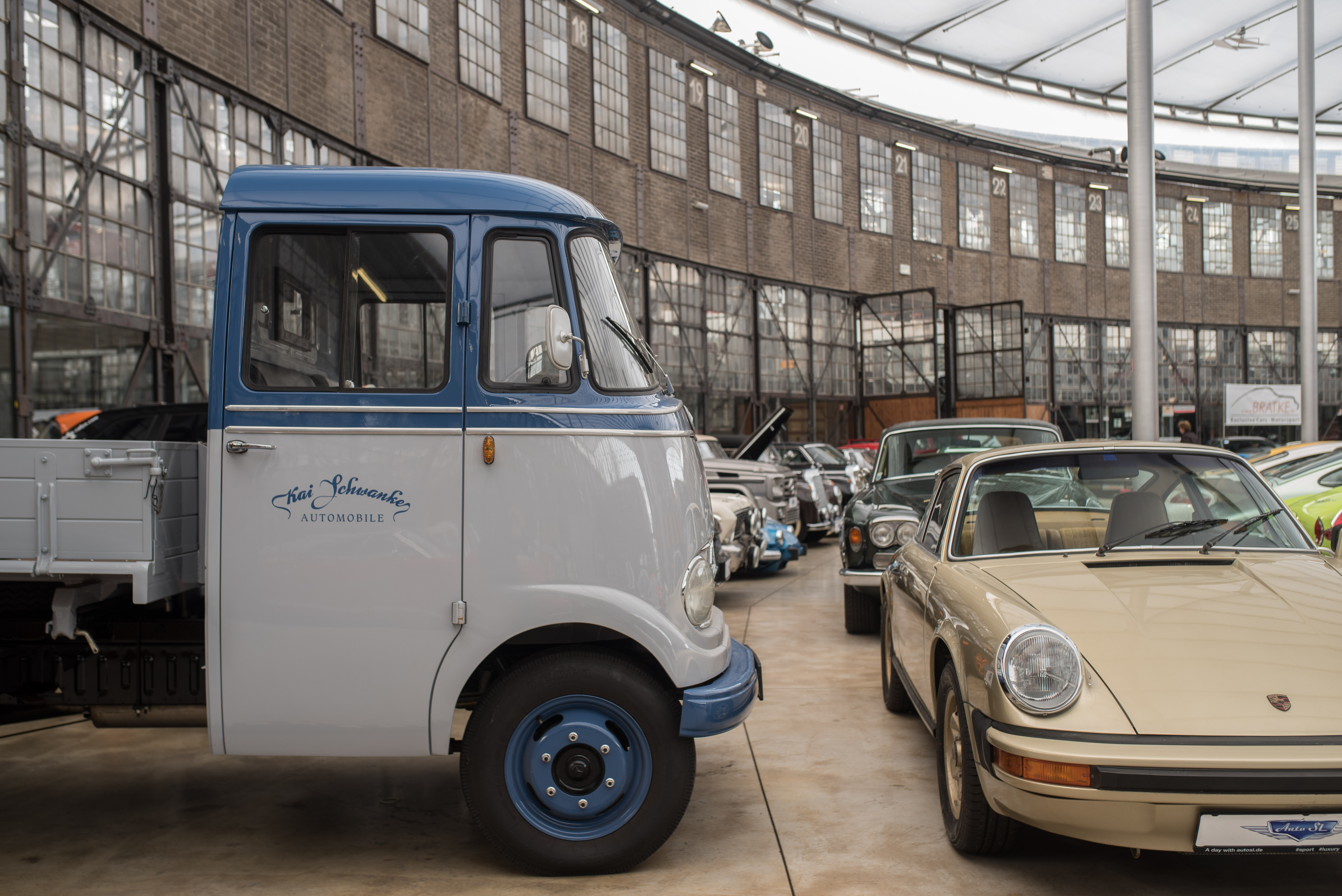 It was hard to find a favourite in this area but I was drawn to the line of Aston's in the corner, comprised of a stunning DB7 Zagato and two Vanquish's from the early 2000s.. I still think these are maybe the prettiest of all Aston Martins for me!
After a good look around this breath taking display I took a few minutes over a nice cappuccino to take it all in. Where else can you sit drinking a coffee in the company of such special machines!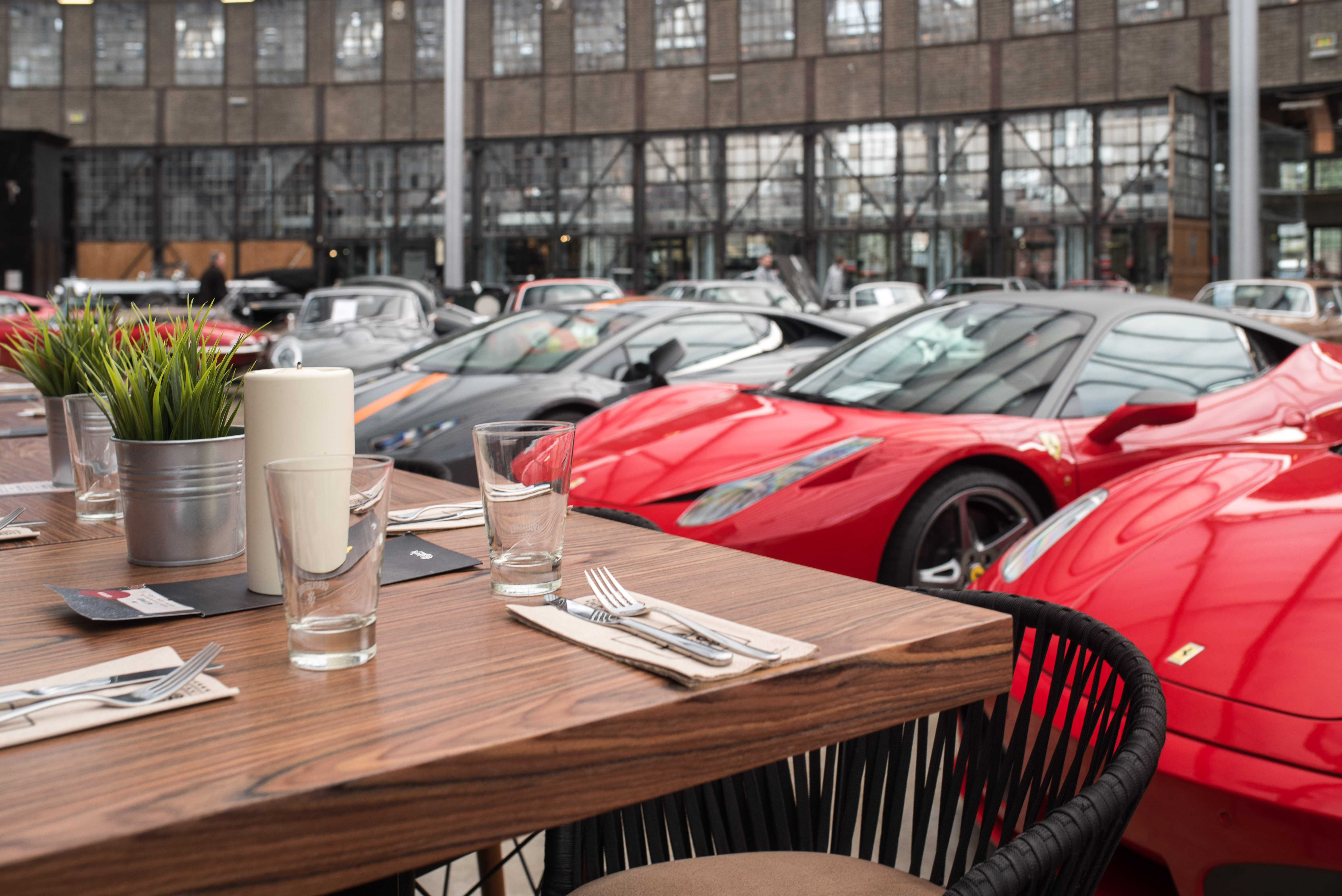 My time at the Classic Remise had come to an end and sadly it was time for me to move on, I'm sure I will return one day though, how could you not??
Next up I headed into Dusseldorf city centre for a quick meeting and stopped by at the Brabus Flagship store. Brabus is of course the legendary tuning company who specialise in creating bespoke Mercedes Benz cars usually with ludicrously increased power!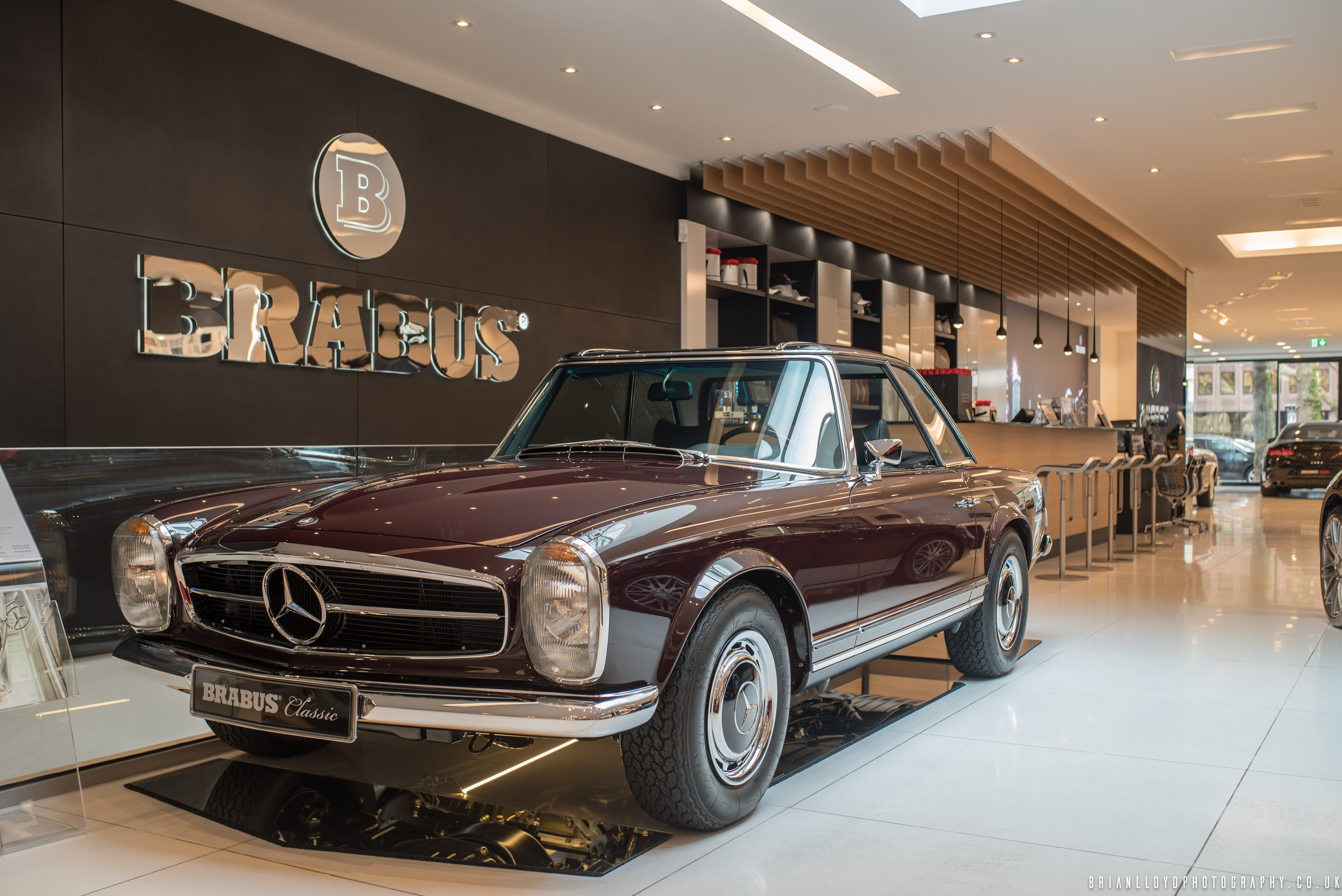 This was a stunning showroom and the staff were very friendly, I was offered a coffee after only being a few feet through the door. Never one to turn down the offer of a coffee I happily accepted. Only a few hours before I was sat drinking coffee admiring hundreds of beautiful cars now here I was sat drinking a cappuccino surrounded by incredible tuned Mercedes Benz. Germany was certainly living up to its reputation as an automotive mecca!
Taking pride of place as you stepped into Brabus was the incredible Brabus 800, this car certainly looked menacing with its stealthy design and the 800 giving a hint at its monstrous power output!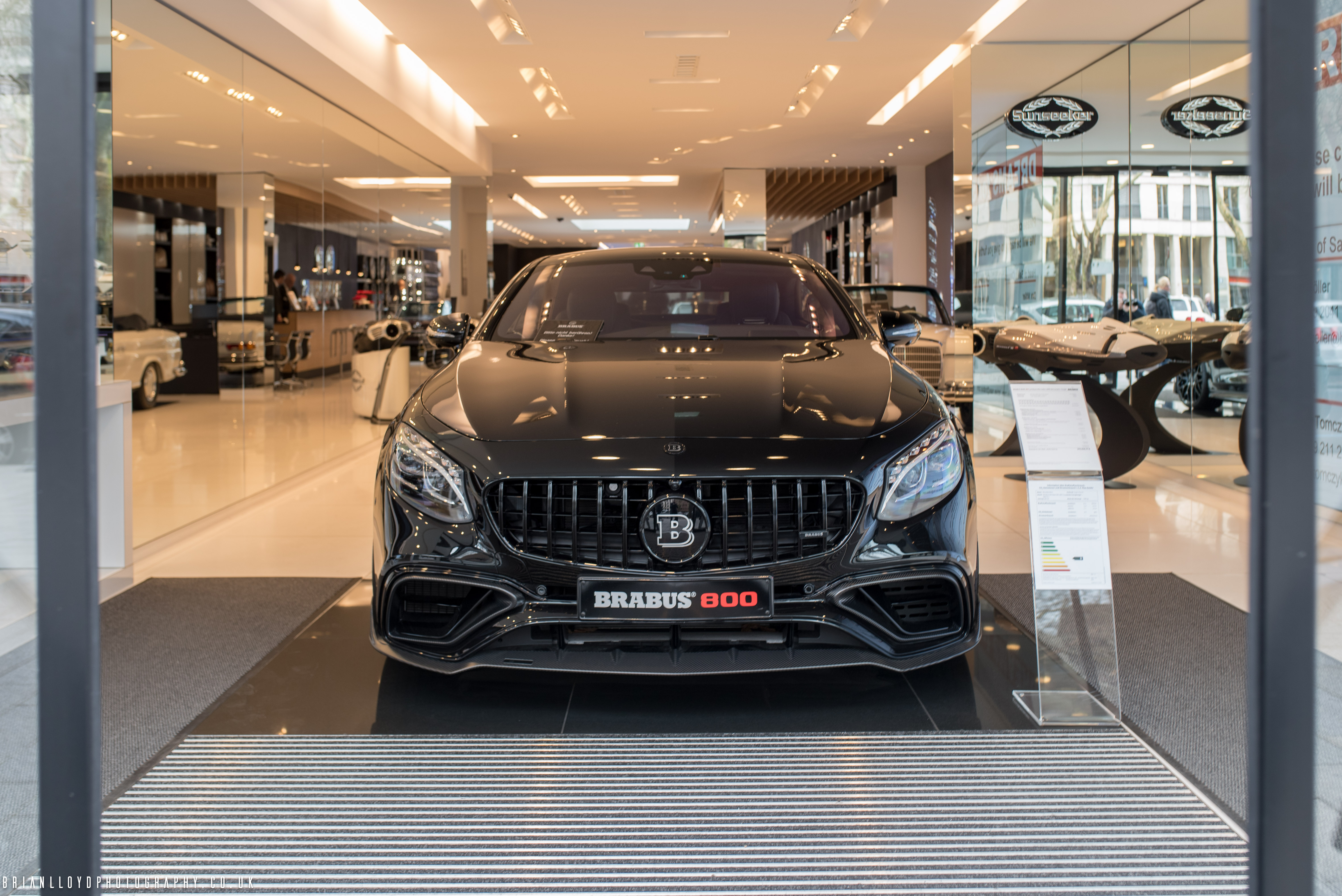 Sadly that was all I had time for with work commitments on this trip and I had a lot of meetings over in Cologne. This was a beautiful city, its cathedral taking centre stage which I couldn't resist shooting with some long exposures from across the Rhine River.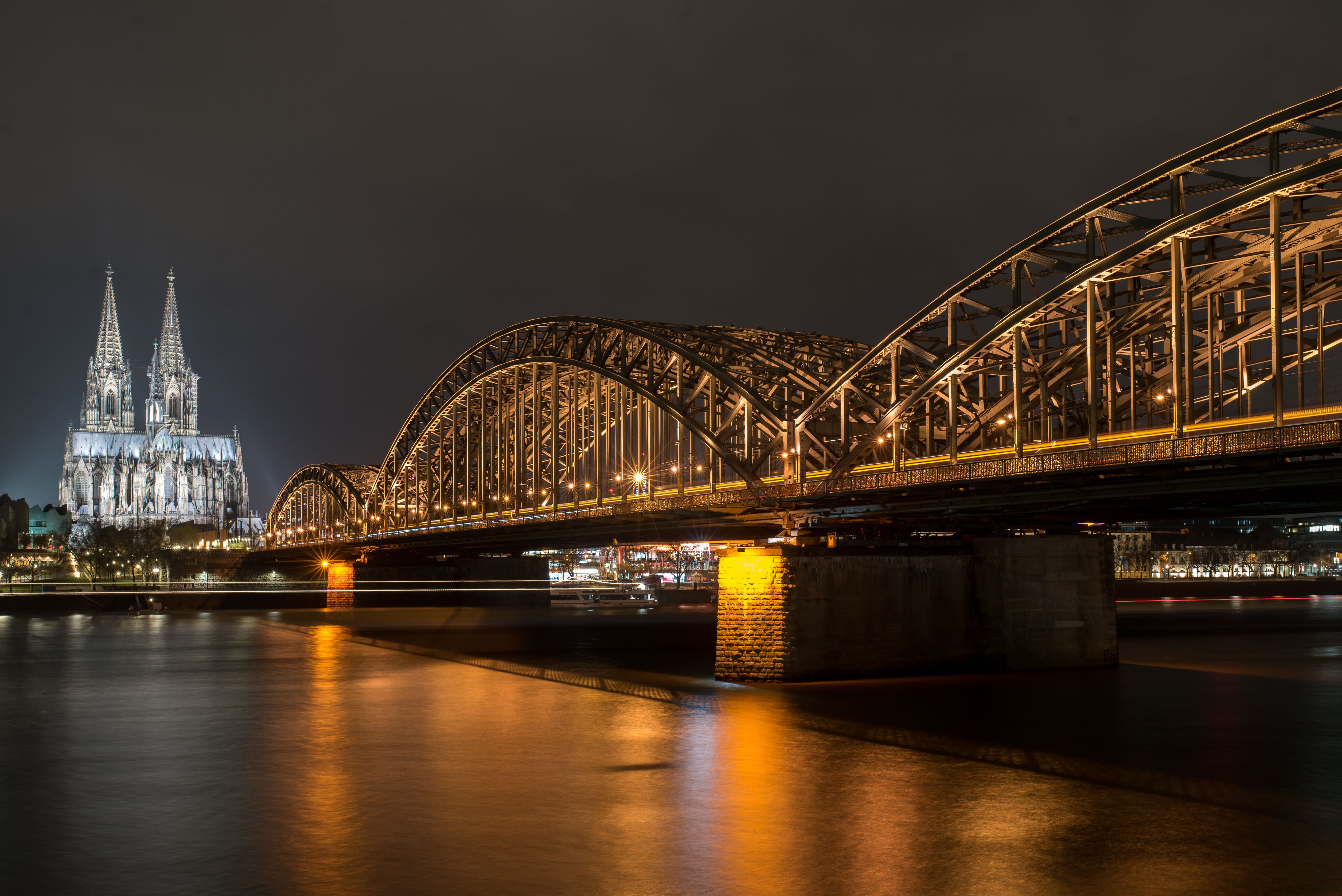 Its safe to say I will certainly be returning to Germany in the not too distant future to spend even more time immersed in their amazing car culture.
To learn more about the Classic Remise check out the link below. Thanks for reading guys!
http://remise.de/Classic-Remise-Berlin-english-summary.php