Concours of Elegance, Hampton Court Palace
We were now into September and quickly coming to the end of the automotive event season and with autumn drawing nearer the end of summer was also in sight.
Even though we coming to the end of the season I was looking forward to the beginning of September and the two very special events in the calendar. Concours of Elegance at Hampton Court Palace and Salon Prive at Blenheim Palace, more on Blenheim Palace in a separate blog though.
The day came and it was a very early Friday start heading down to London. 6:30am train from Macclesfield and I was on my way. I arrived into London a little later than expected having booked the 3hr train rather than the express direct one but still arrived around 9:30am. Quick tube journey to Waterloo and the train out to Hampton Court and I was ready to get started.
The media sign on area was beautiful with ornate golden leaves and vines covering the doors, I could tell immediately this was going to be a very different event to what I was used to.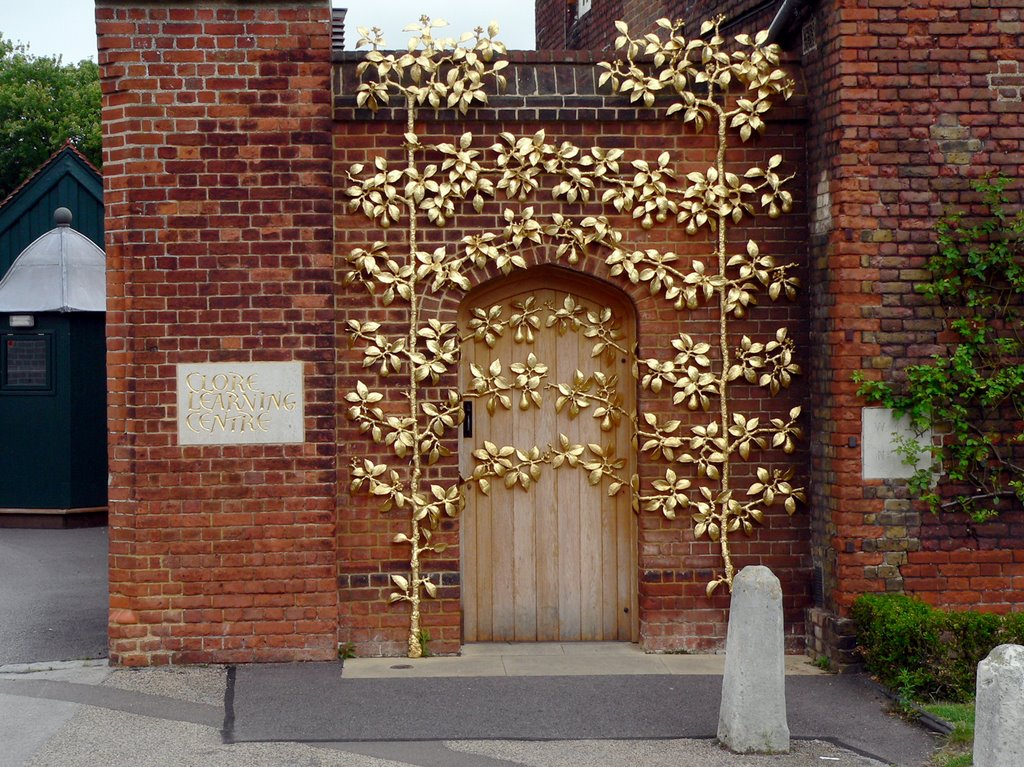 The event was held in the Great Fountain Gardens at the rear of the palace which meant we had to walk through the whole palace to get to it. This was an event in itself, passing by rooms such as Henry VIII apartments and Queen Elizabeth's privy kitchen was a very cool experience before I seen a single car!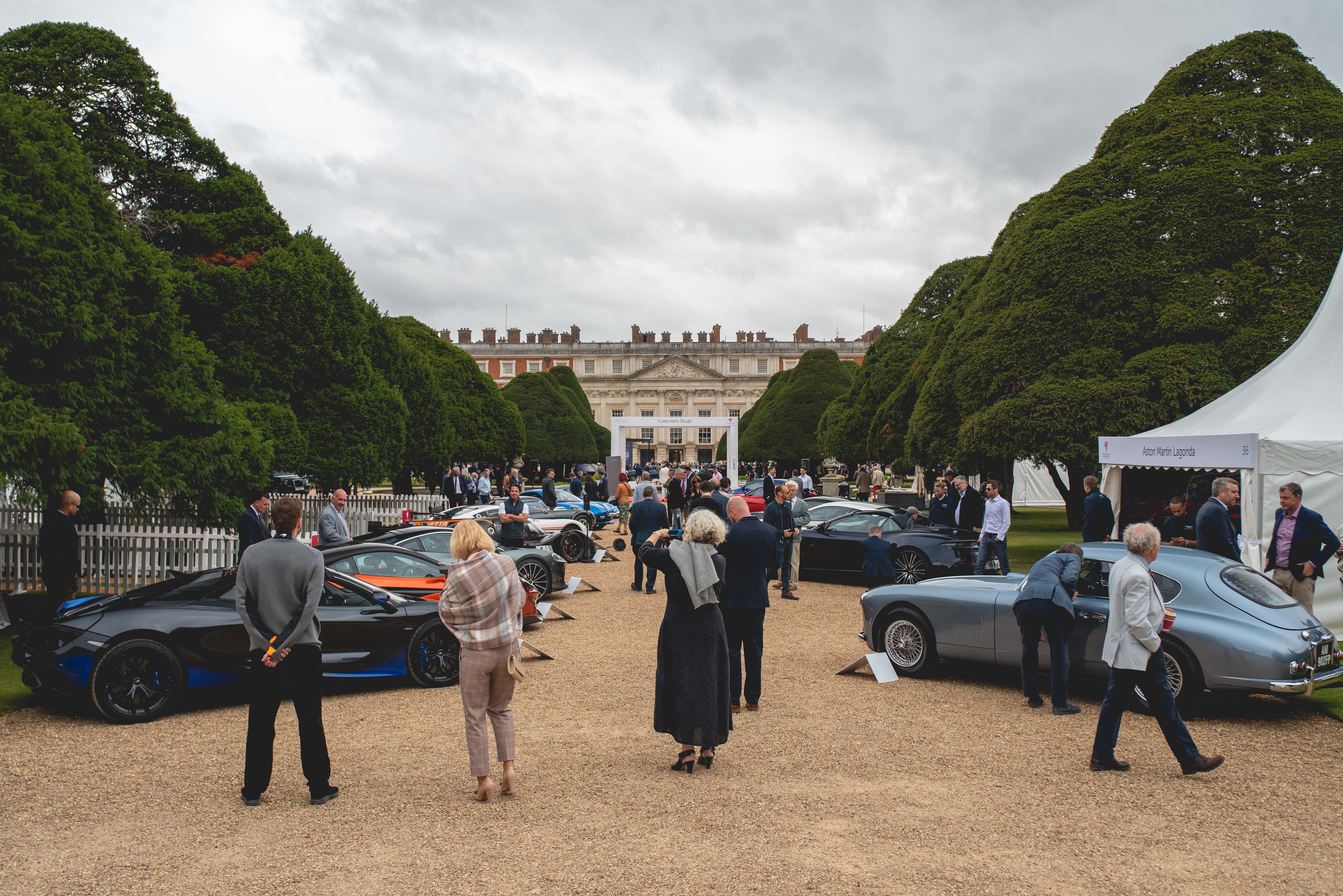 I decided as this event was all new to me I would do a full lap of the event to try and get my bearings before the actual concours began by the small lake area. The range of cars on display here was quite simply breathtaking. I couldn't even begin to imagine the value of some of the cars on display.
Really is hard to know where to start but I'll kick off with my absolute favourite and clear highlight of the show for me, the McLaren F1. Since its launch in 1992 it has been my ultimate dream car. I remember seeing Andy Wallace break the world speed record in the F1 when I was around 17 years of age and its stuck with me all my life. I have seen a number of F1s over the years but yet to hear one start up or moving. This wasn't just any F1 either, this car had recently been fully restored by MSO at Woking and had only been finished around a week before the show.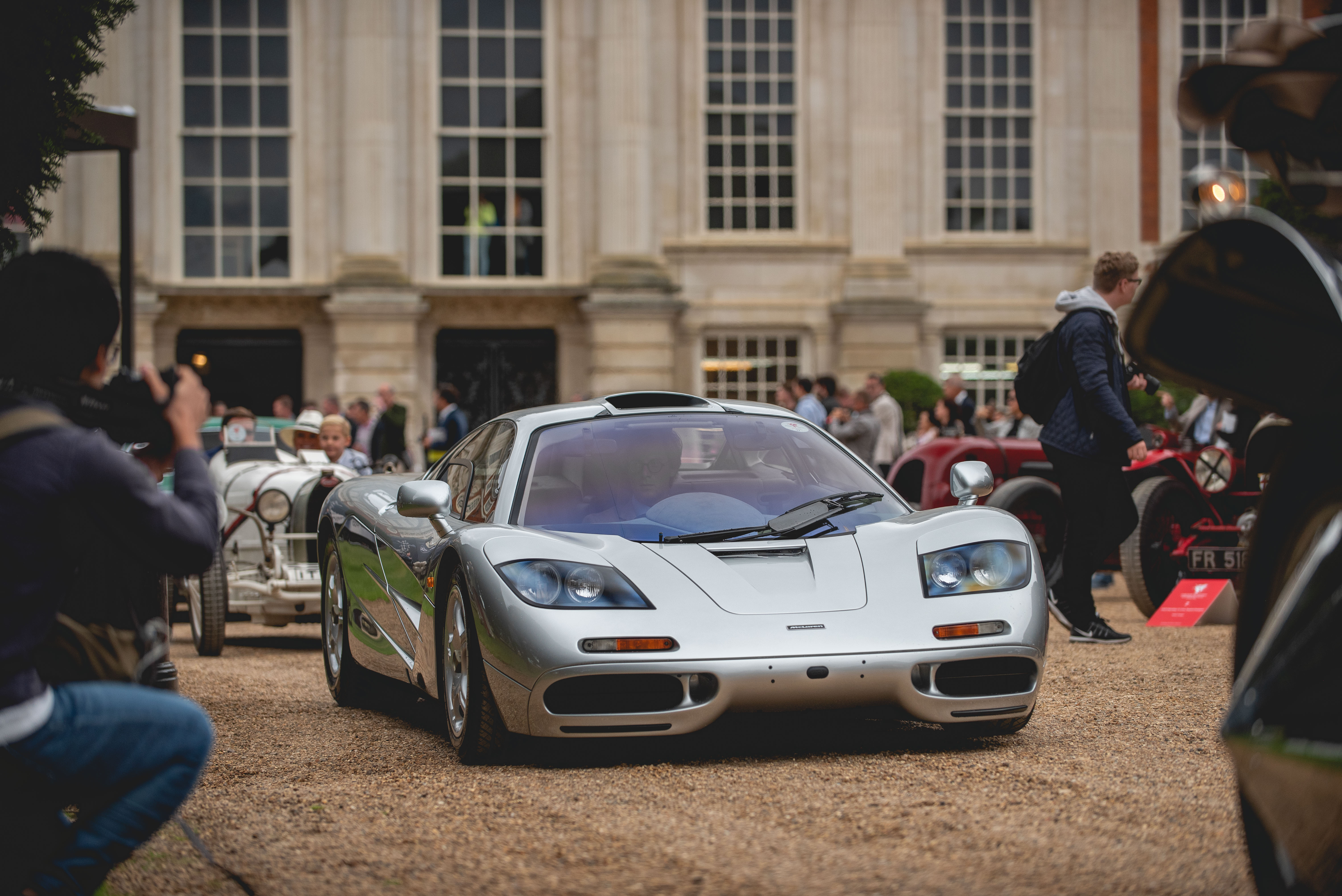 Another highlight was the Aston Martin Zagato collection. Now I have seen a few Zagatos in my time but this was another level. Zagato have created 18 unique Aston Martins since the 1960 DB4 GT Zagato and every single one of those 18 were on display here! I'm not sure how many times, if ever, these cars have all been gathered together in one place and it certainly was a sight to behold and one I doubt I'll ever see again!
Staying on the Aston Martin theme there was a car being shown to the public for the very first time that I was very excited to see. The Vanquish 25 by Callum.. The original Aston Martin Vanquish has always been one of my favourite looking cars and even today I think it holds its own in terms of design against some of the worlds best. The car was designed by Ian Callum who has now redesigned the car for the 21st century and it is now carrying his own name! Even better was the fact that this being the first private day of the event Ian Callum was on hand to talk us around his stunning new creation!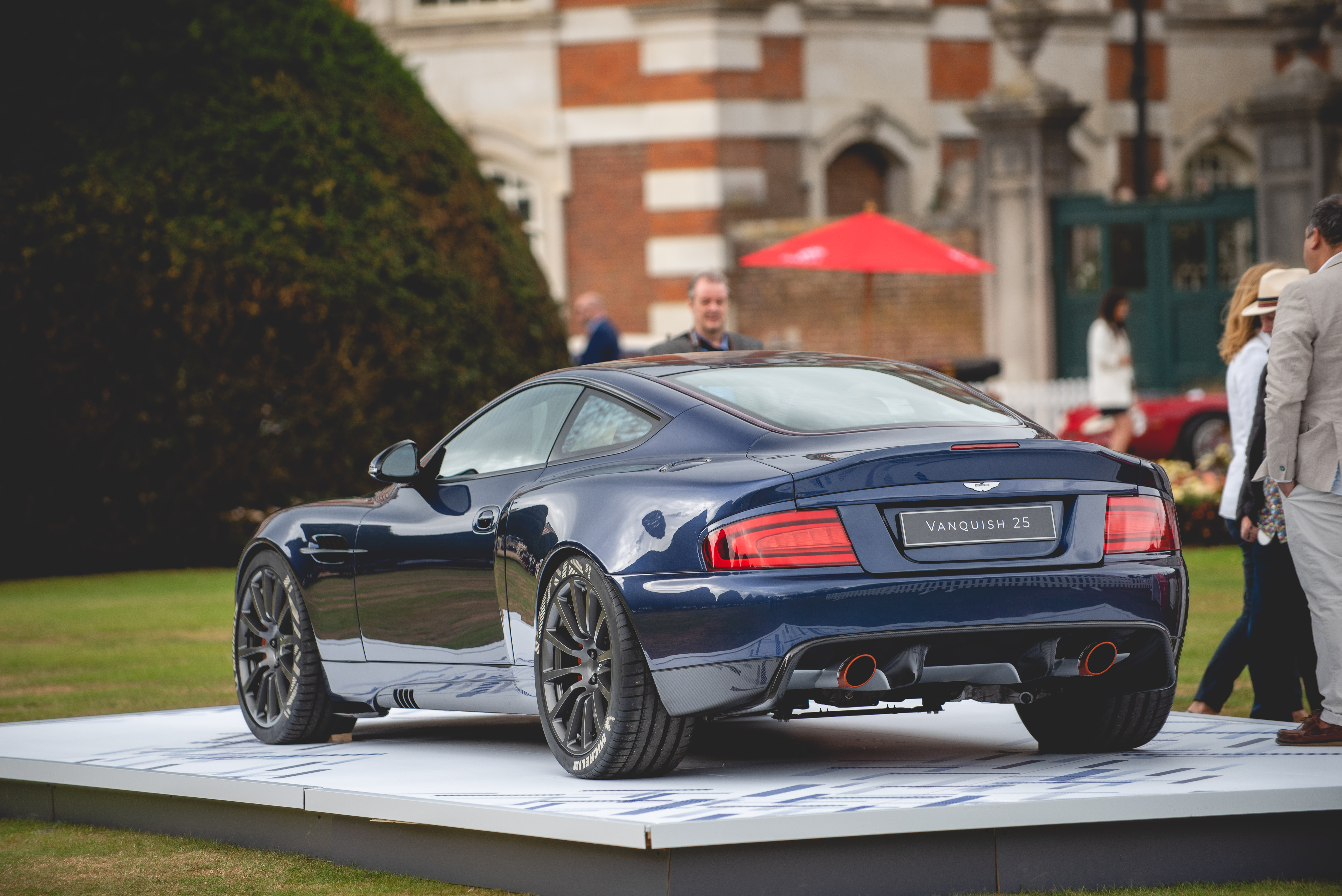 The main concours area was now beginning to display some of the truly special classics and it was clear some of these were not just your average classic cars. The absolute star of the show and the car used in all this years promotional material was the Ferrari 166M chassis 008. Widely regarded as the most historically significant Ferrari in the world. This is THE only car ever to have won both the Mille Miglia and the Le Mans 24hr race! Some estimate this car could fetch up to £100million if it was ever to be sold!!
Along with the unbelievable line up of incredibly special classic cars there was also a number of modern super and hyper cars on display. Far too many to mention here but to highlight a few Amari Supercars from the North West presented a Lamborghini SVJ and Porsche 918 Spyder amongst others and Tom Hartley Cars presented a stunning line up containing a Ferrari F40, Bugatti Veyron and McLaren P1. Although these are all truly special even these were top trumped an Aston Martin Vulcan and this amazing P1 GTR in Senna livery!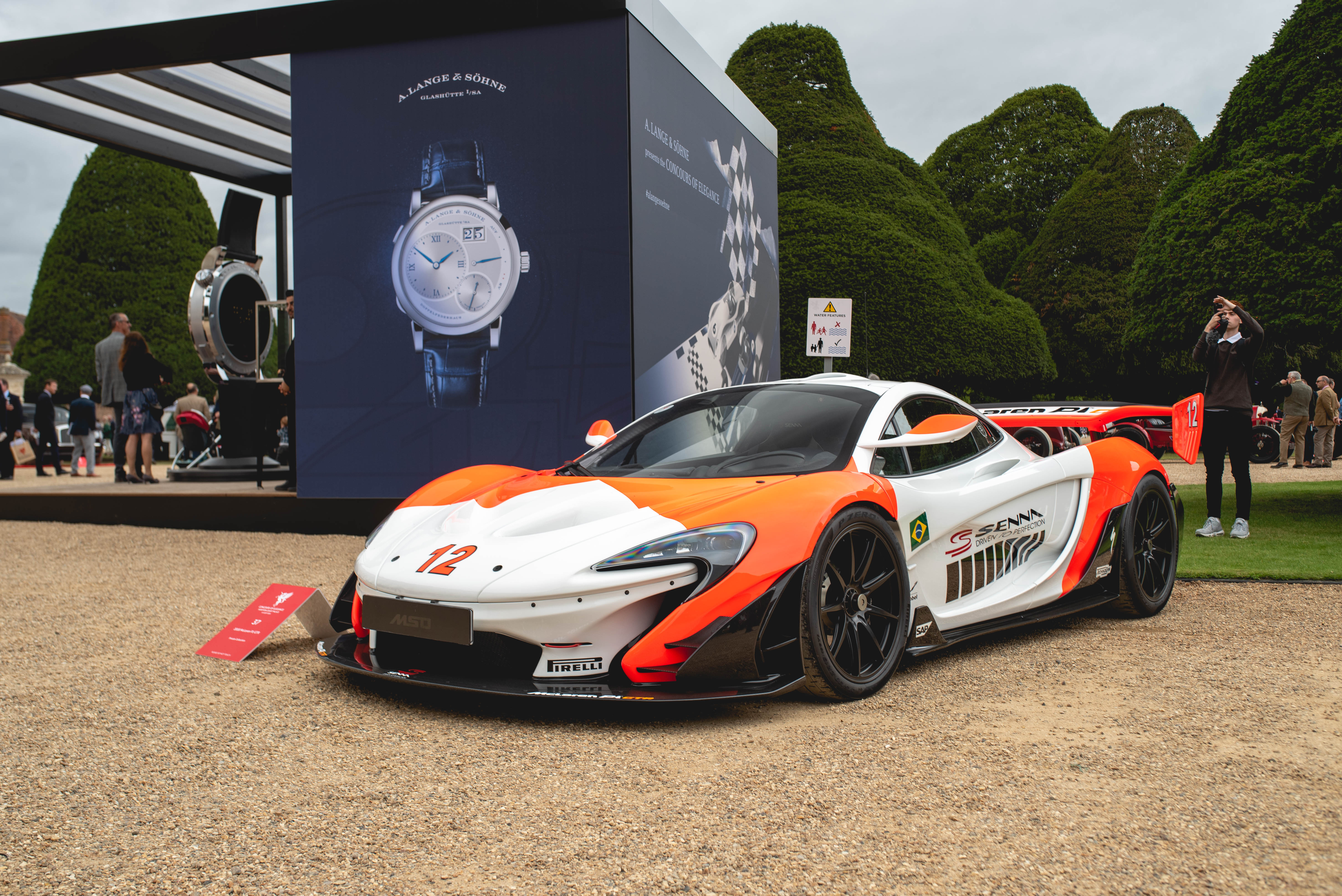 With the event drawing to an end for its first day and knowing I had around an hours journey back into central London it was time to wrap things up and start heading back but first one last look at the 90s supercar display from Harry's Garage. I had been drawn back this way a few times that day and the EB110 was certainly a highlight of this line up and one that is making a resurgence lately now it can be imported into the US as a classic and of course with the launch of the Centodieci!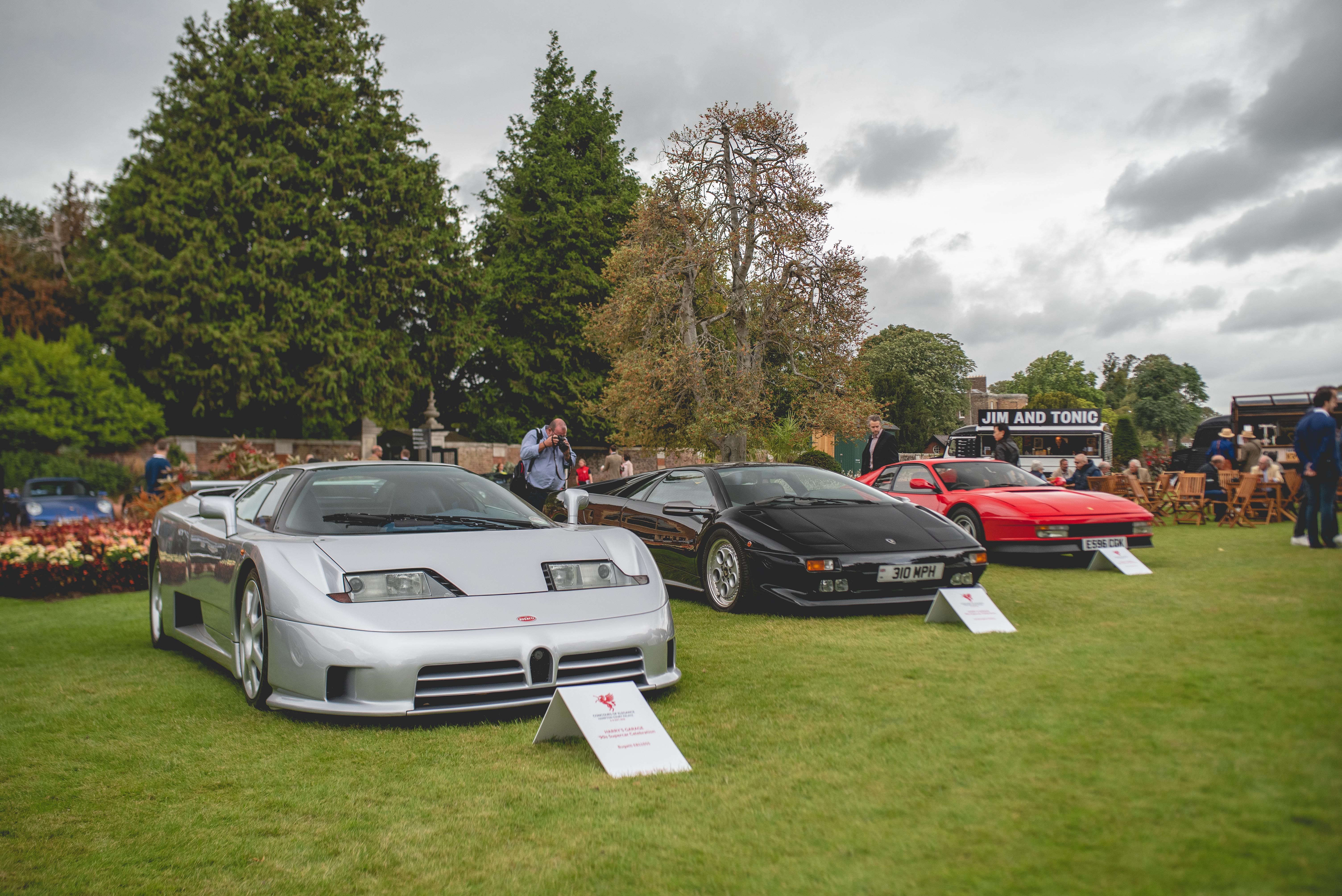 And with that Concours of Elegance for me had drew to a close. I can honestly say this was one of the most special events I've ever attended. From its stunning backdrop to the eclectic mix of cars and eccentric people around it was a very different experience and one that I'm sure will become a permanent fixture in the calendar in future years.