Goodwood Festival of Speed - Day One
It was that time of year again and time for the biggest event in the calendar, Goodwood Festival of Speed! Widely regarded as the biggest and best automotive event in the world and one I look forward to every year!
I planned the Thursday and Friday this year and as always began the pilgrimage to Goodwood on the Wednesday afternoon. I was joined by two friends Paul and Peter this year so we headed off down South with a quick stop for lunch at Caffeine and Machine just outside of Birmingham.
Caffeine and Machine is a really cool bar, restaurant and hotel that is totally themed around all things automotive. From retro memorabilia to some amazing art work and a yellow Porsche inside the bar area this place was a petrolhead dream!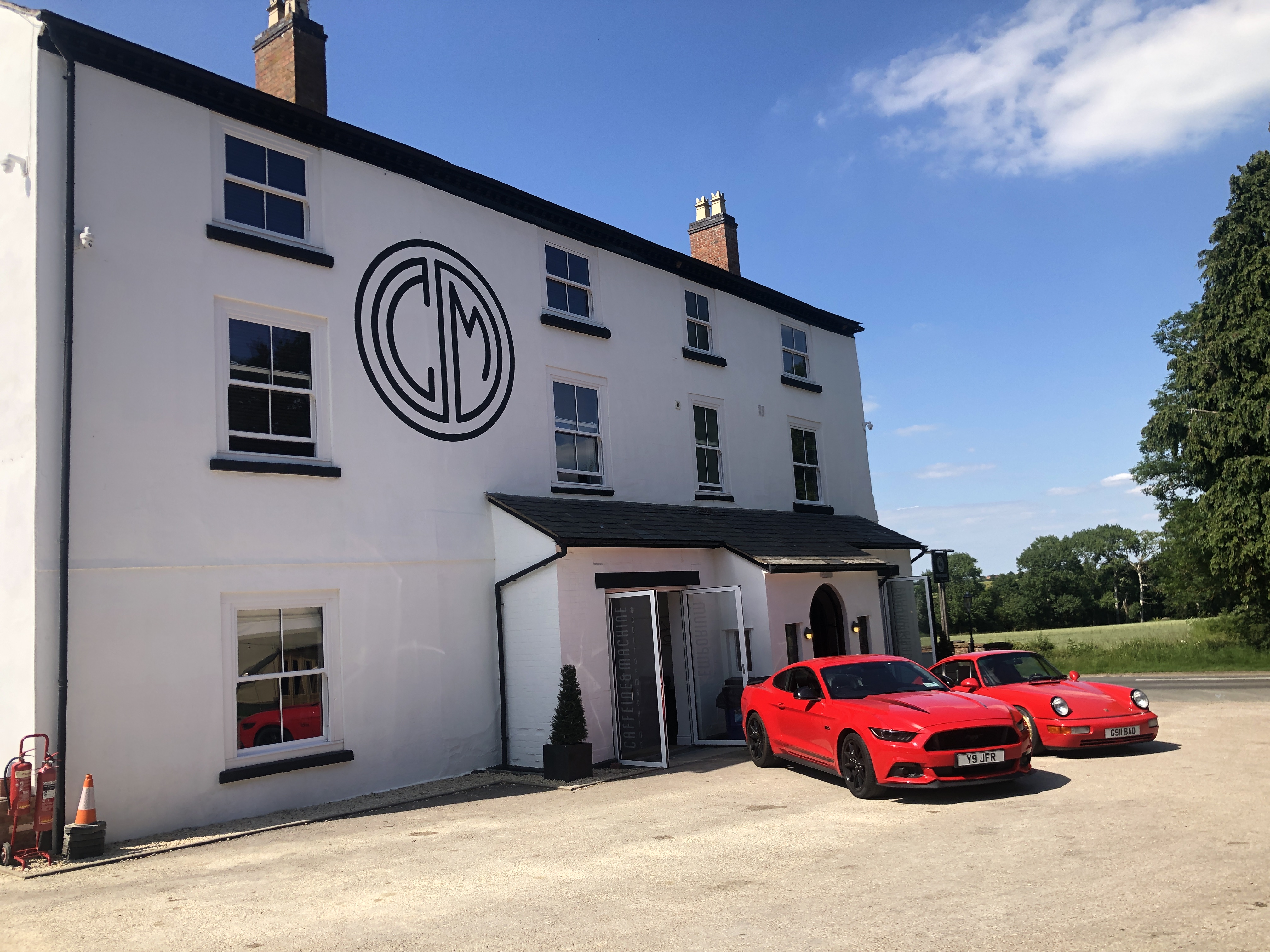 After a delicious pork and chorizo burger and a nice cold beer it was time to get back on the road towards our airbnb. We'd been really lucky in finding a really nice little flat in Pagham, just 15 minutes down the road from the Goodwood Estate. With many previous years being around an hour away from the festival this was a welcome treat!
We arrived at our overnight stop about 8pm, quick bite to eat and a quick drink and it was time for bed ready for the early start the next day!
As with every year at Goodwood an early start is essential to beat the crowds if you want to get some clean shots of the supercars, these areas become swarmed with crowds after just a few hours of opening. Thankfully we arrived about 6:30am, plenty of time to beat the queues!
A lot had changed with the layout of the festival for 2019 with the biggest surprise being that the supercar paddock had moved to the other side of the hillclimb track.. this meant my rush to the paddock was a little in vain as we had to double back on ourselves and find the new paddock area.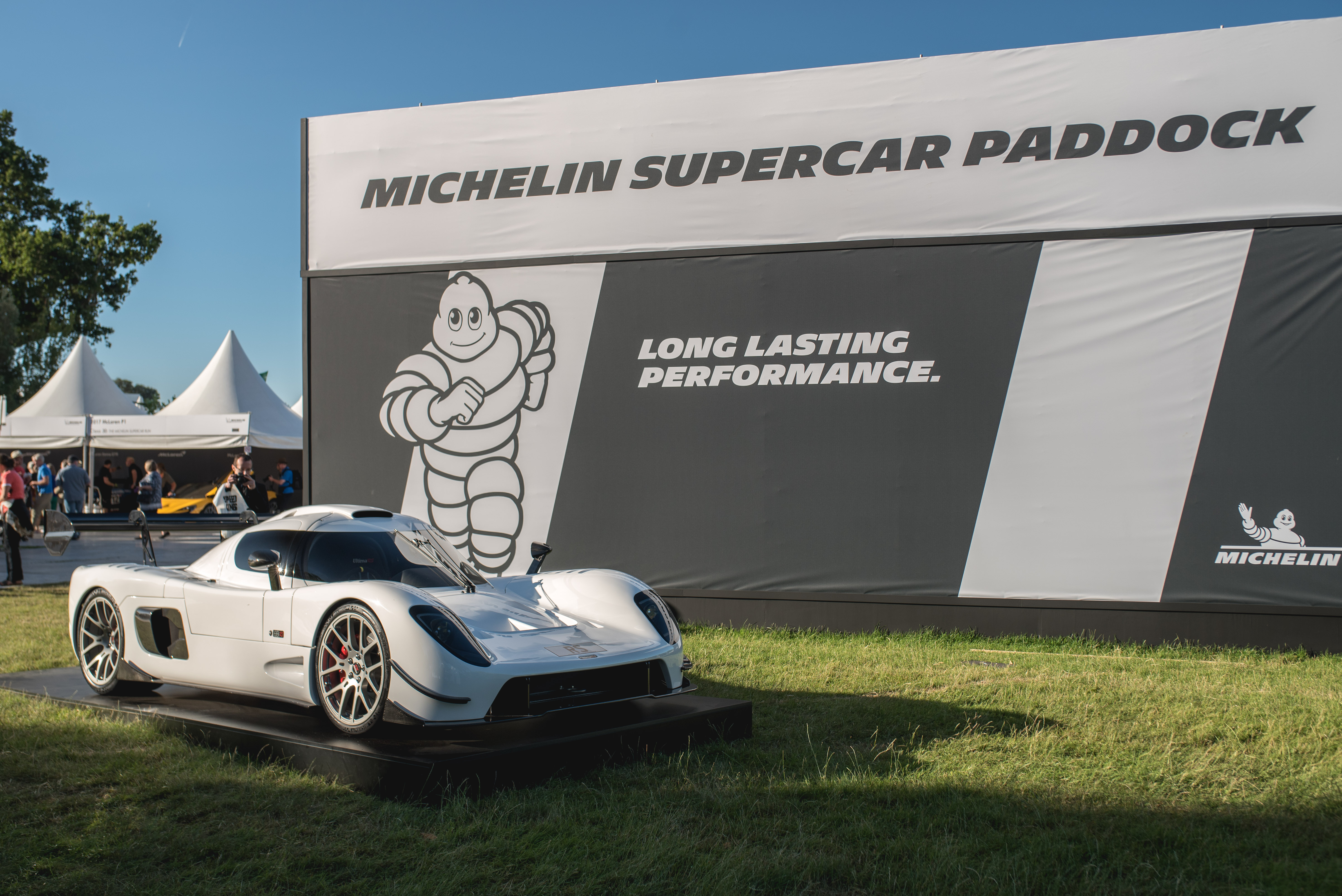 Didn't take long to head over and we were immediately greeted by a much bigger paddock area that was solely dedicated to todays latest and greatest modern supercars.
Where do I start with this area, from Ferrari's amazing turn out with the one off P80/C and their crazy FXXK EVO to a great showing from Aston Martin who displayed one of each of their stunning Vanquish Zagato range. It really was hard to pick a stand out car from this paddock, the Apollo IE was a contender as always and the insane Lamborghini SC18 Alston one off was certainly a head turner!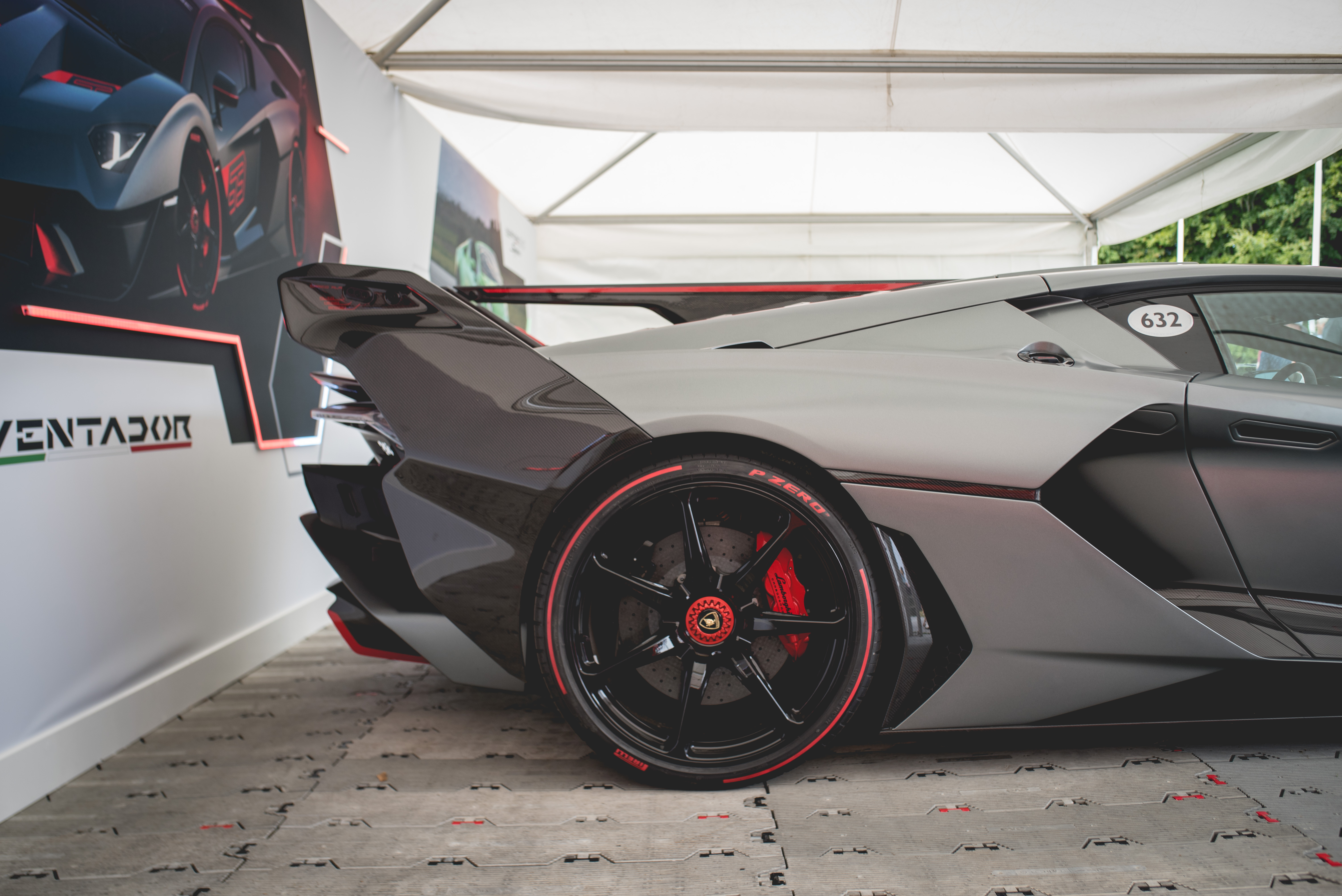 After spending some time around the supercar paddock it was time for breakfast and a well overdue coffee by now! Even the breakfast cafe had moved to my horror but eventually I found my bacon, sausage and caffeine and all was well with the world once again.
After breakfast we were very close to the Cartier Lawn which of course had some simply stunning machines on display. None other than a Bugatti Type 57S Atlantic, one of only four in the world these cars are estimated at upwards of $40million!!!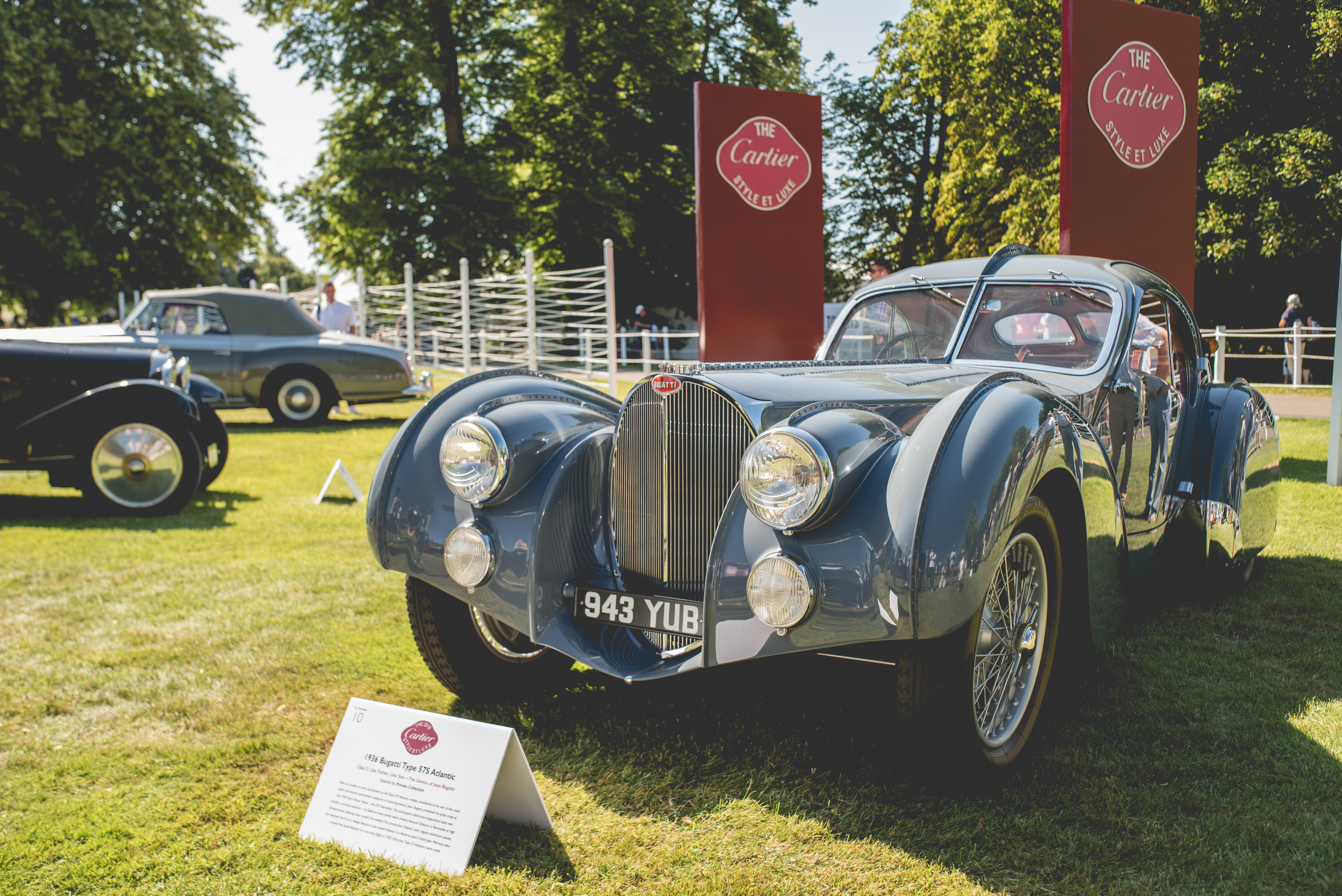 Also on the lawn where a surprising amount of Abarths on display. I have to admit even though I own an Abarth I know very little of their historic cars but wow some of them were stunning! Quite a way from todays models sadly..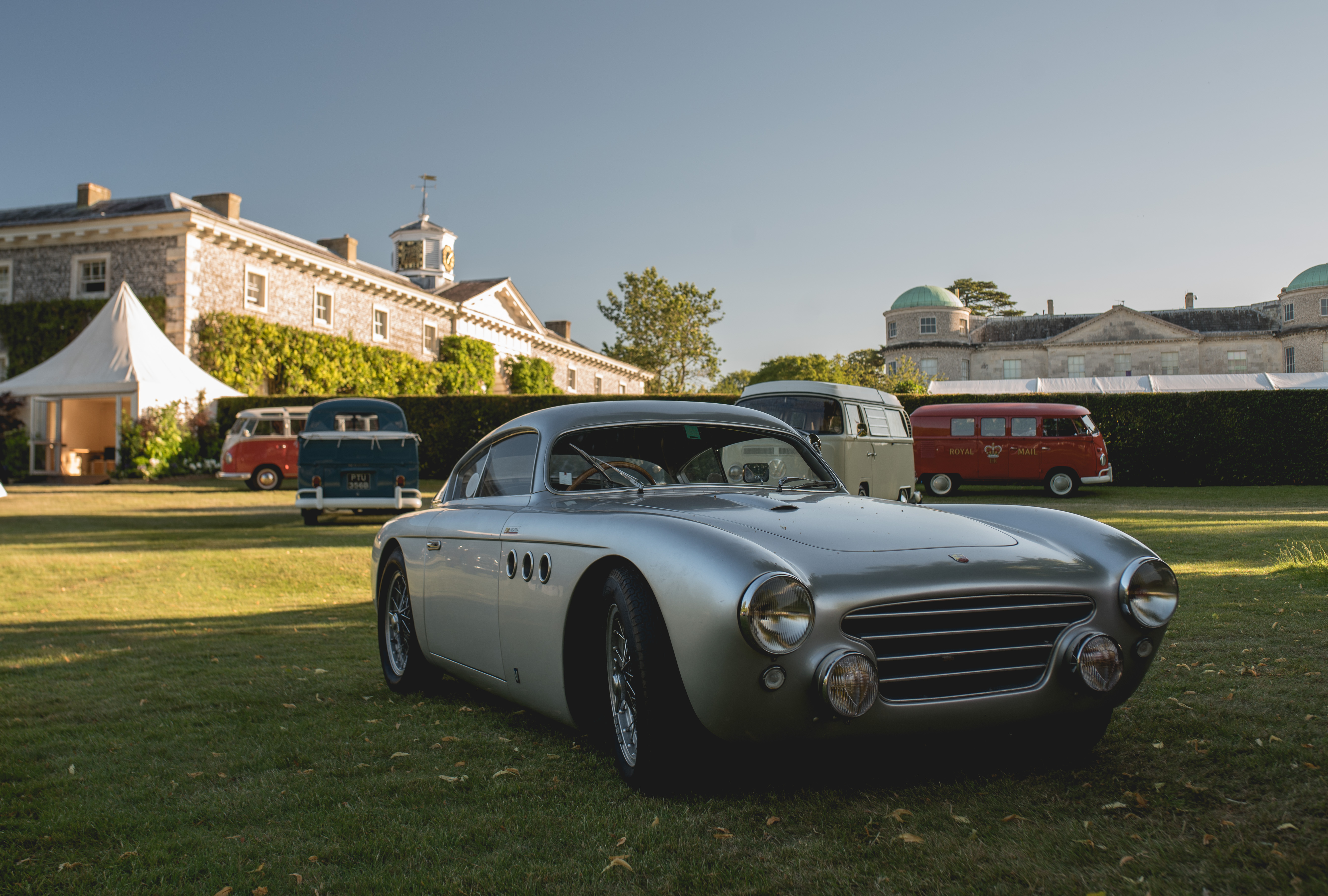 Next up was the BMW Boulevard which was again housed inside the Goodwood house stable area. BMW had put on a great display this year with some fantastic cars on show. The brand new M8 competition taking pride of place as the central feature this year! Also on display was a very nice looking X7 and the brand new 7 series saloon. Although BMW seem to have dropped the term "series" now opting for simply The 7, The 8 etc...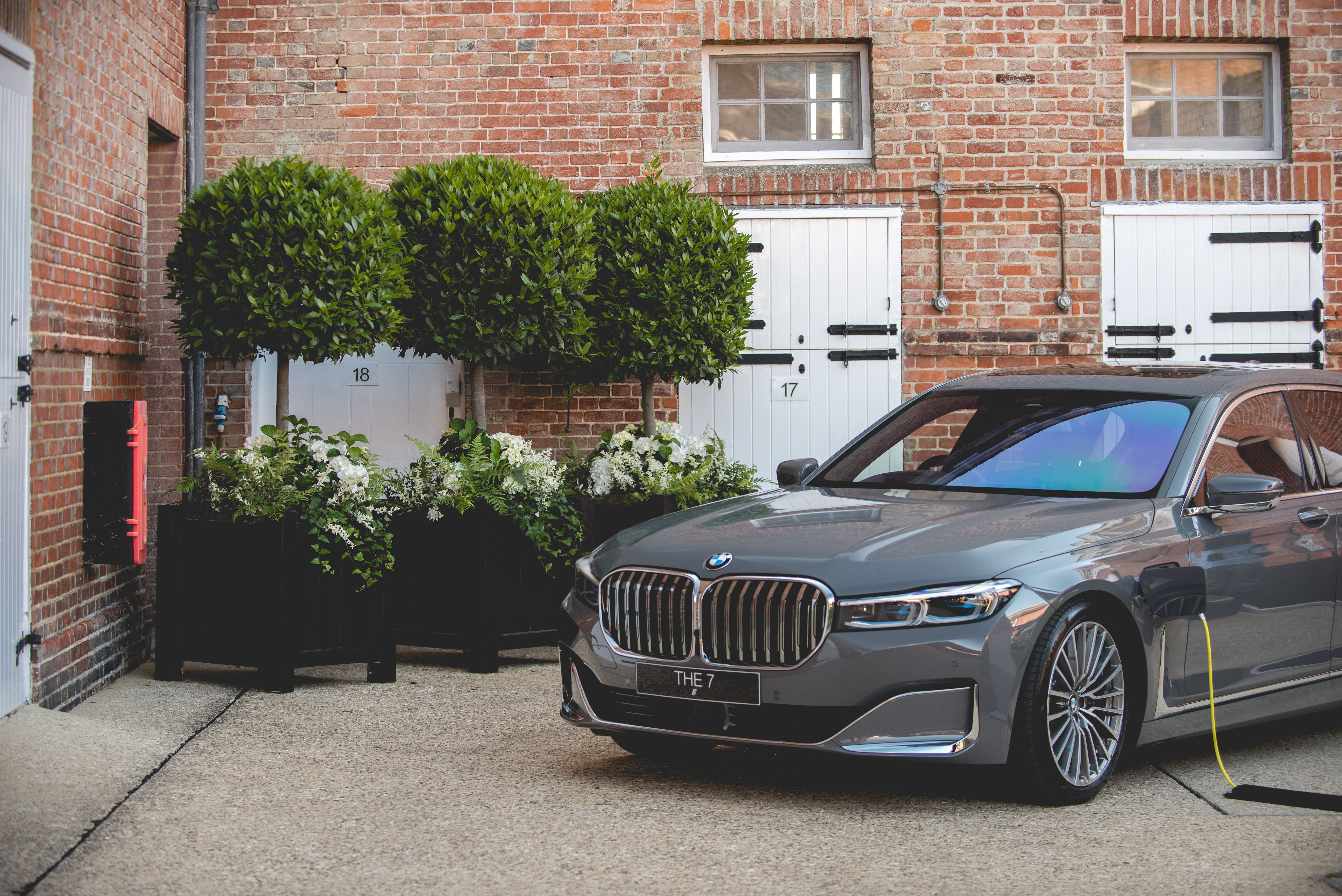 As we were strolling around the Cartier lawn again we noticed that a number of supercars and drift cars were getting ready to go up the hill. Not quite as many cars run up the hill on Thursday with some of the wilder cars and especially the F1 and very rare sports cars tend to wait until the weekend runs. Never the less there was now shortage of special cars running up! Certainly one of the highlights had to be the brand new Ford GT Mark 2 making its world debut here at Goodwood. The track only iteration limited to only 45 units at a price of around $1.2million!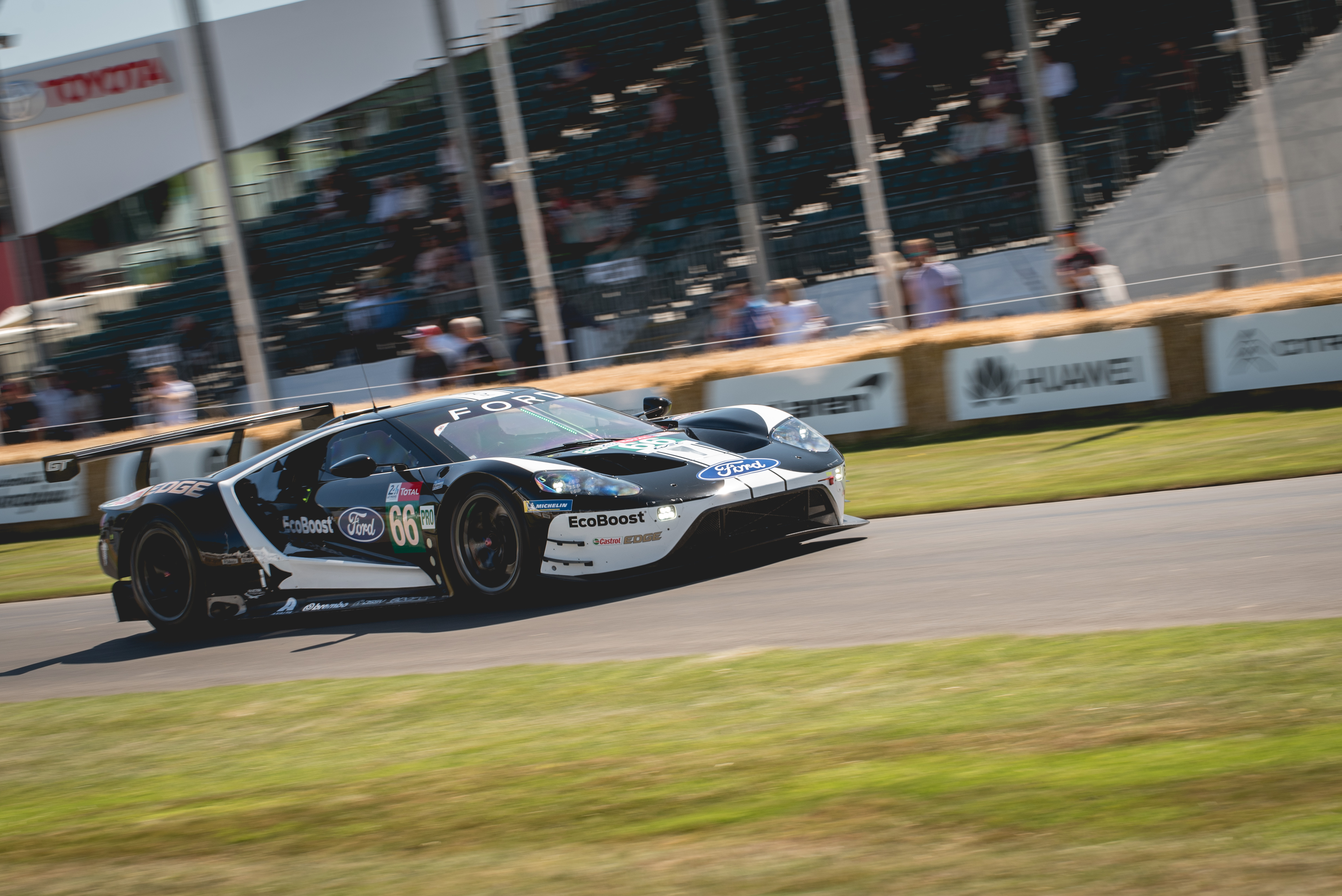 With the day pressing on it was time to explore the show a little more and one place I still hadn't seen yet was McLaren House. The global launch of the new GT was planned for Thursday so we headed over and waited for the covers to come off McLaren's newest model. Some say its a strange direction for McLaren to head in but personally I thought it was a stunning looking car, the aluminium touches rather than the usual carbon fibre really made it feel different for me.
Also on display was their brand new ultimate series hyper car, The Speedtail.. dubbed to be the successor to the F1, the 3 seat hyper car has a lot to live up to. It was hard to get a true feel for the car on the static stand but one thing is for sure, this is a very long car!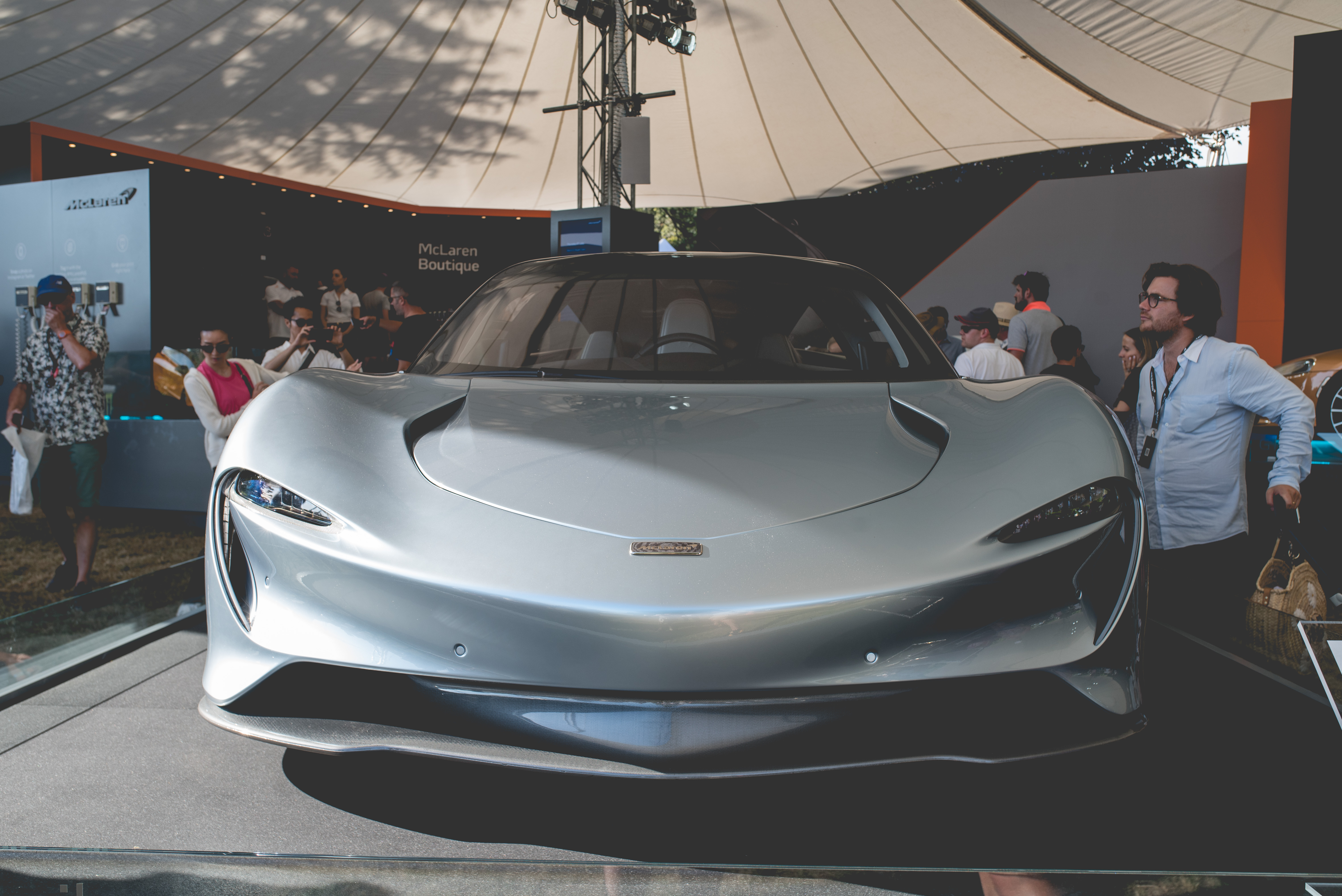 Lastly on the McLaren House stand was believe it or not a full sized Senna made completely from Lego pieces! The car was even fitted with a full interior with people climbing inside for a photo all throughout the festival. I even bought my son a Lego Senna albeit not quite life sized sadly.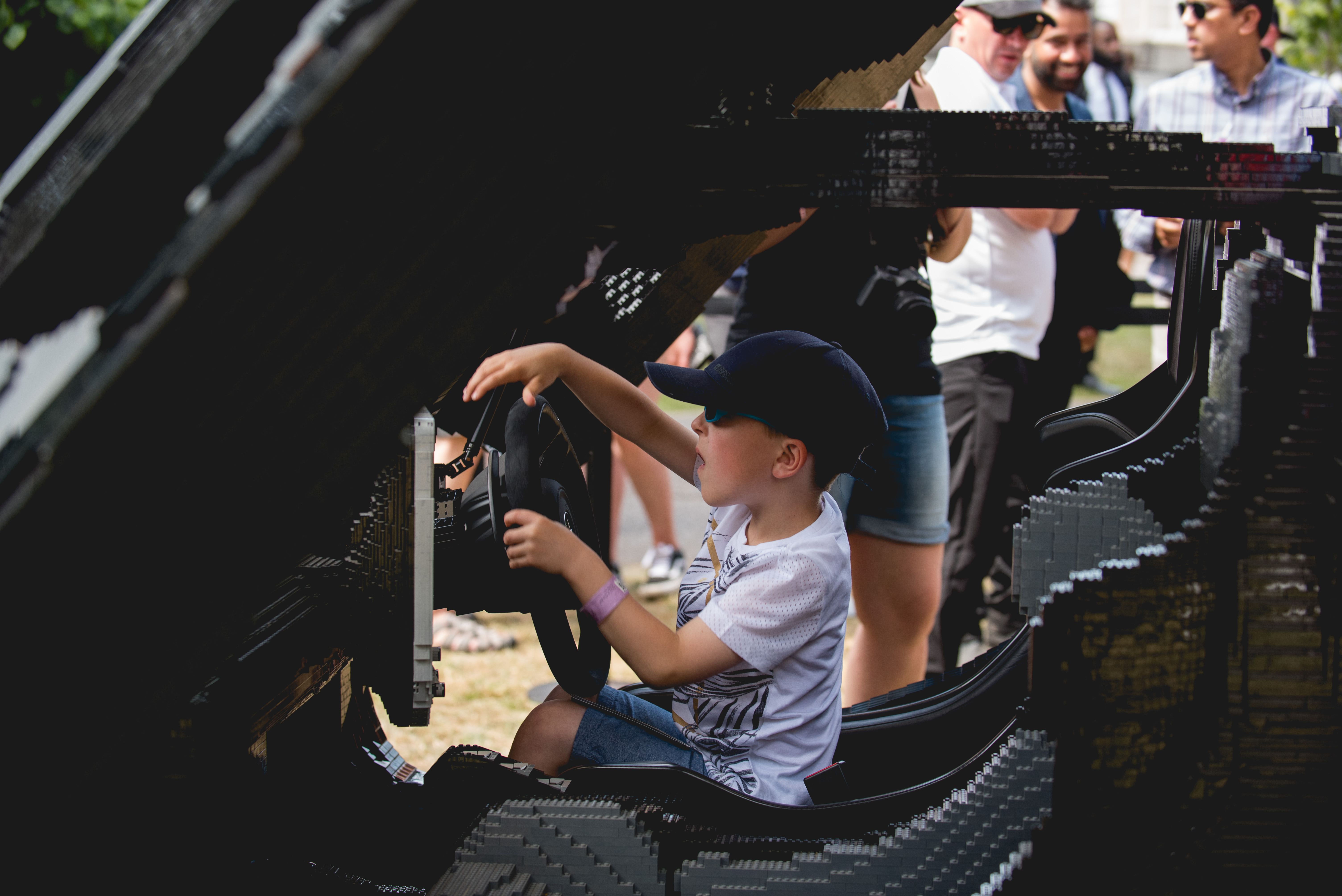 McLaren certainly put on a great display again this year. With their range growing and growing each year there are some exciting times ahead. I just hope they can put to bed this growing reputation for problems with the recent fires on some cars. McLaren are a fantastic brand and one we should be very proud of in my eyes! Looking forward to hopefully seeing the Speedtail going up the hill next year as well...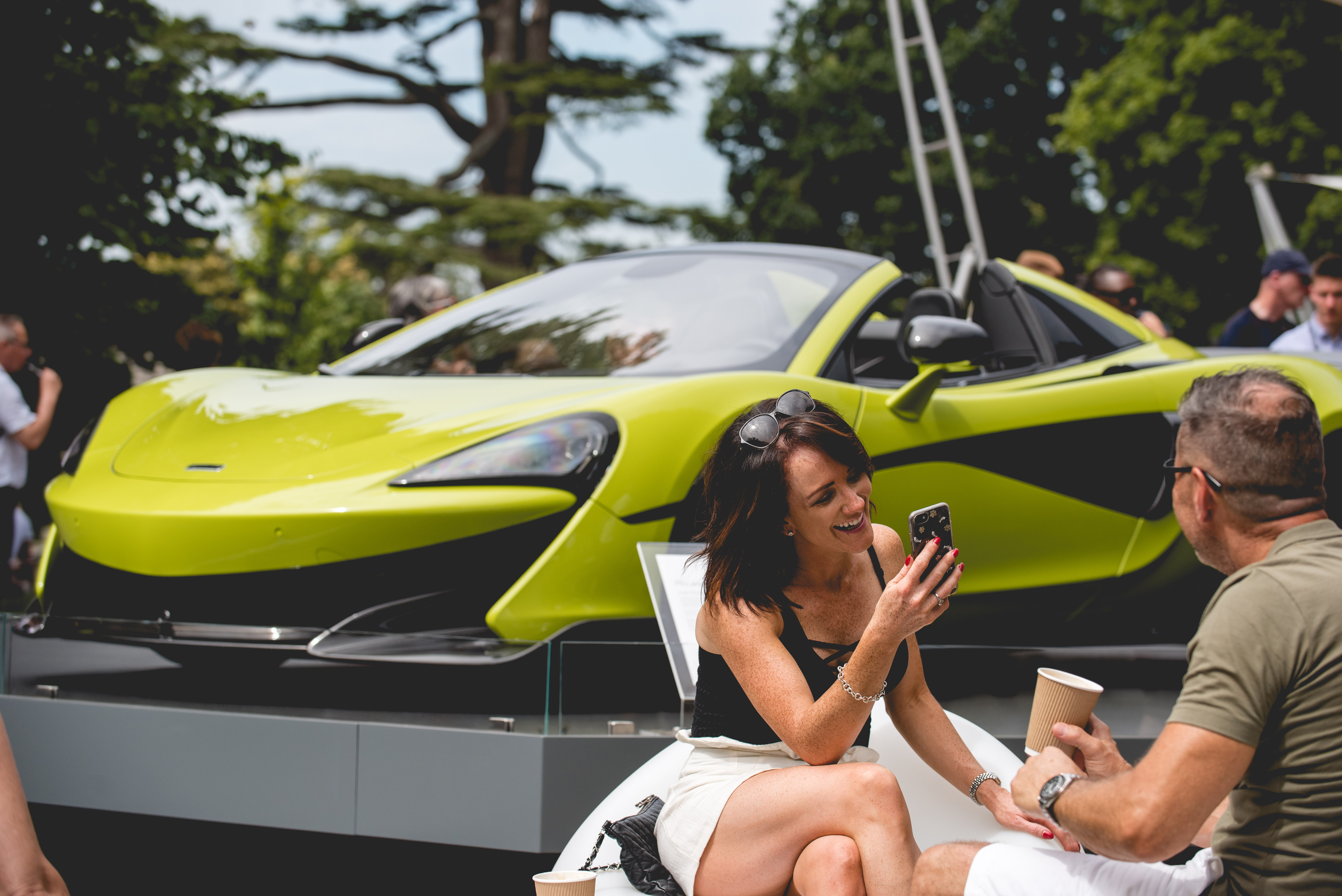 After McLaren and a brief look around the main paddock area (more on that in day two blog) we headed across the track to have a look around the main manufacturer stands. As always some of these were huge! One noticeable absence was BMW however, their usual 3 storey stand was no more and was replaced by a smaller stand where Audi once was in previous years.
The Michelin stand is always a fun place to visit and was no different in 2019, they were displaying quite possibly the star of the show for me this year. The Koenigsegg Jesko, the latest hypercar from Angelholm.. The details of this car and its sheer presence are stunning. It certainly drew the crowds as you can see!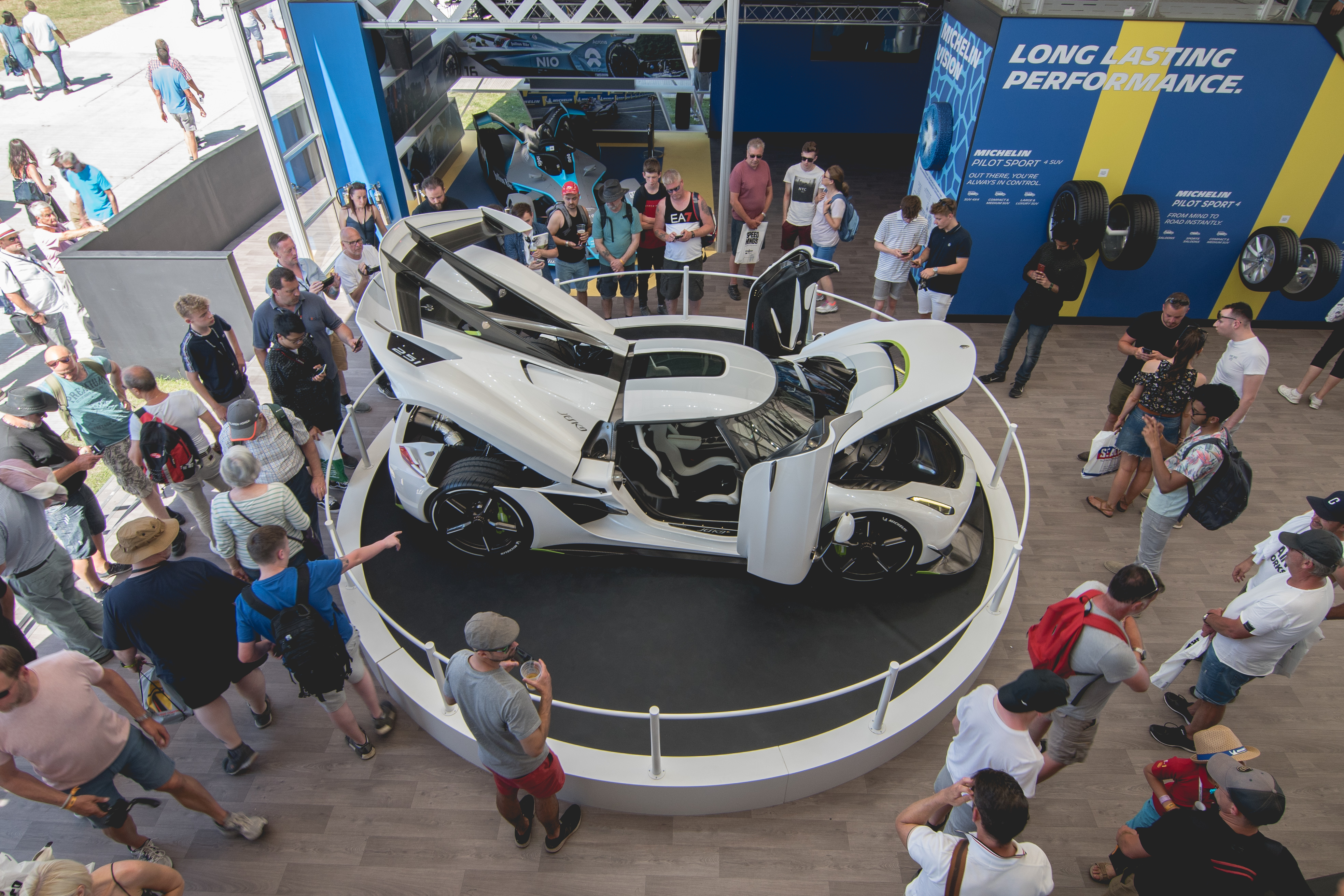 After a brief stop for some lunch, a lovely parma ham pizza, it was time to explore some more. The performance car parks are always are great place to hunt some special supercars and this year was no exception. The Pagani Zonda was celebrating its 20th anniversary this year and that meant a convoy of Zondas made the journey to Goodwood and even drove up the hill in convoy. Seeing all these works of art in one place was a sight to behold and one I expect I'm unlikely to see again any time soon!
We spent a little time around the hillclimb start line to soak up the atmoshphere for a while and then before we knew it day one was drawing to close. Goodwood just keeps getting better and better each year, I find myself wondering each year how they can improve but somehow they manage it each and every year.
Time to head back to our airbnb to relax with some food for the evening and prepare for day two!