Another major event and one I've been looking forward to for a while this year, this time it was the London Motor Show!
2017s event was a bit of a disappointment for me, last years venue seemed way too cramped and badly set out and made for a bit of chaotic and seemingly unorganised show. This year the event had moved to the much larger ExCel centre with 4.5 times the space available from last year!
I headed down to London early Thursday morning ready for the press day to start at 2pm that afternoon. Arrived in London in perfect time and perfect weather, checked into my hotel and headed over to the ExCel.
I got myself signed in at the the media centre and quickly noticed a shocking spelling mistake on my pass... not the end of the world though and I headed in to see whether the new venue had really made a difference this year!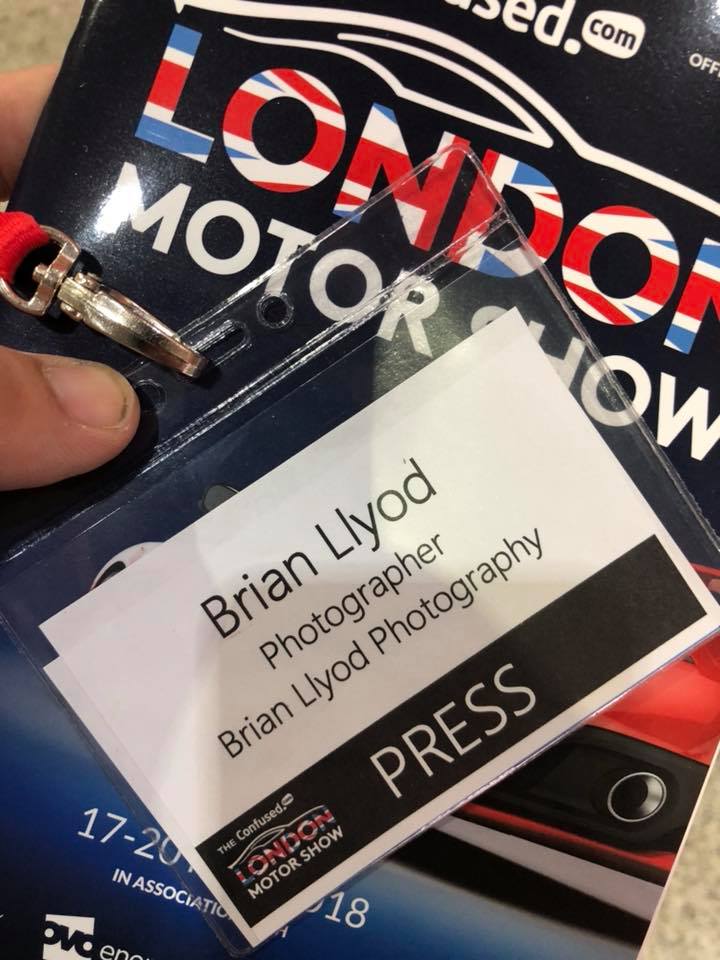 First impressions were very good! Much bigger hall, much improved stands and all round a better feel to the event I thought.
First up was the H.R Owen stand which was unmissable when you entered the show. They had some great cars on display, from the all new Aston Martin Vantage and Bentley Continental to the beautiful Ferrari Portofino. The stand out car on this stand and surprisingly my personal star of the show was Lamborghini's brand new SUV the Urus. This thing is stunning, the interior alone sets it apart from almost any other car I can think of, couple that with its huge presence and the fact its a Lamborghini and I think they are on to a real winner here!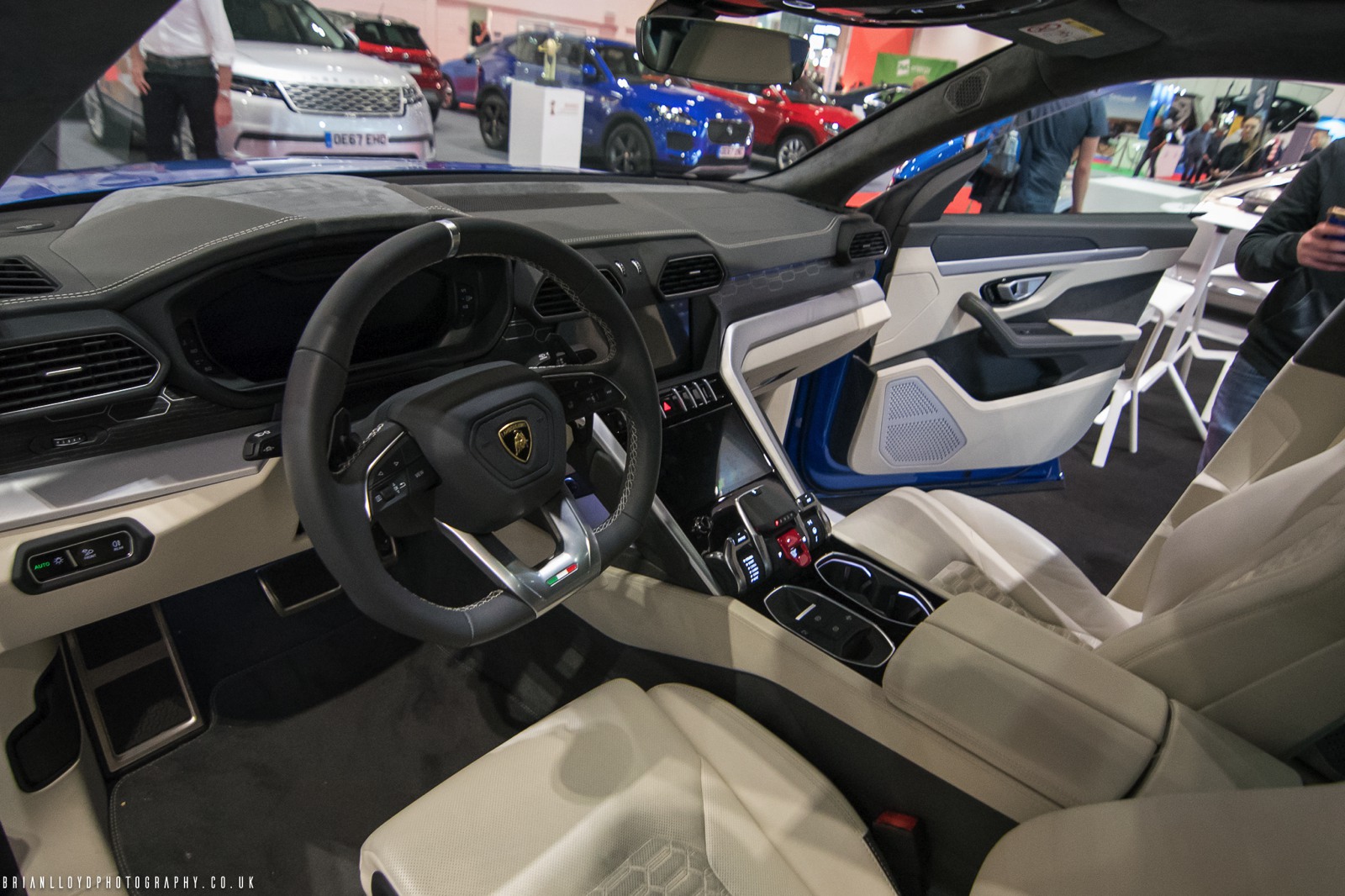 Soon after looking around the H.R Owen stand a few others the show was officially opened by HRH Prince Michael of Kent. A bit of confusion ensued around where he was actually opening the show but eventually caught up with him at the JCB stand!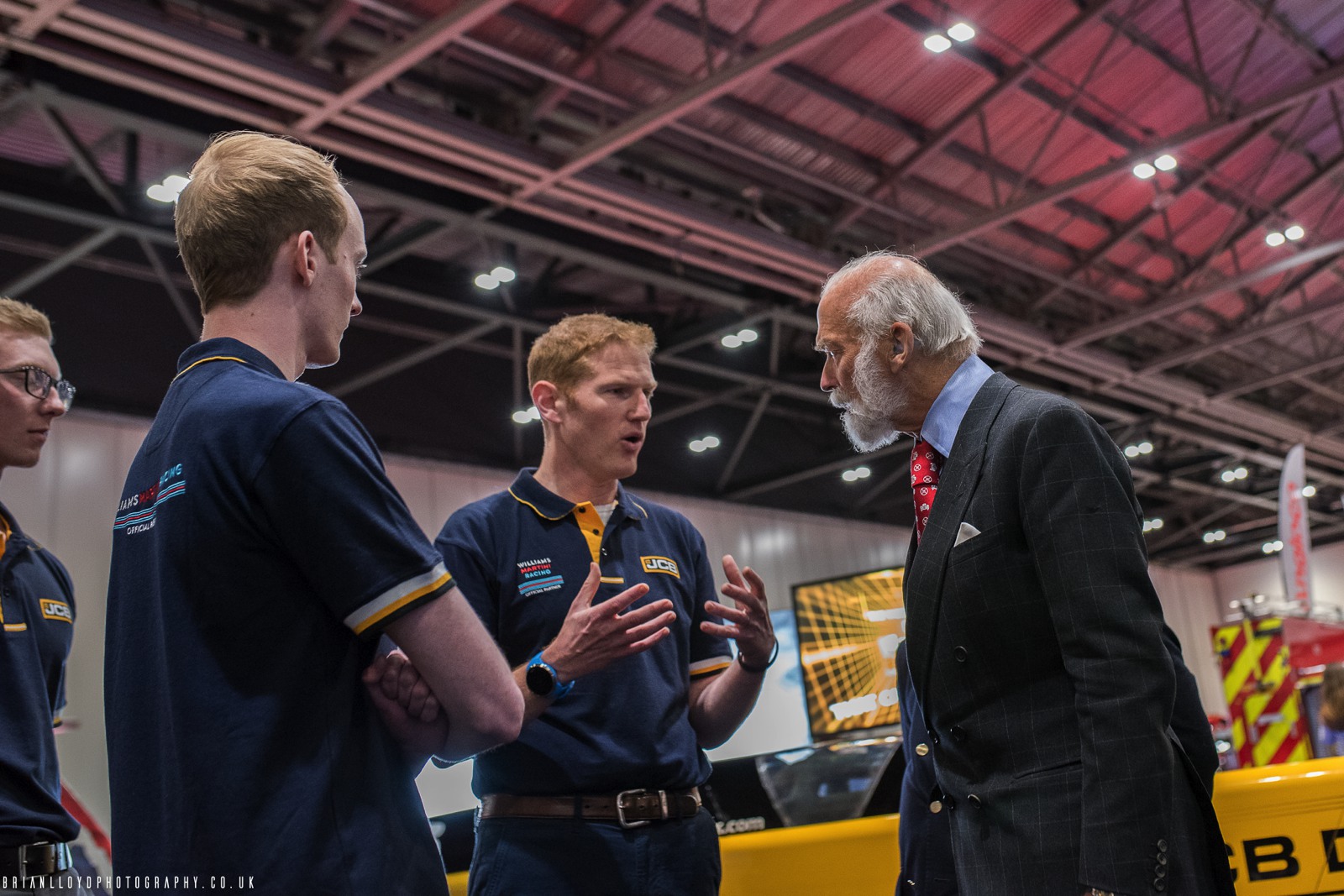 There really was too many different cars and stands to mention them all this year and again goes to show the huge improvement over 2017.
New for 2018 was the live action arena with driving experience rides from Mercedes AMG, the new electric taxi demos, stunt driving from Paul Swift and much more. Sadly on day one the show received some noise complaints and had to cut short the live action just before my ride in an AMG. The action continued without a hitch on the public days though and was another great addition to the show.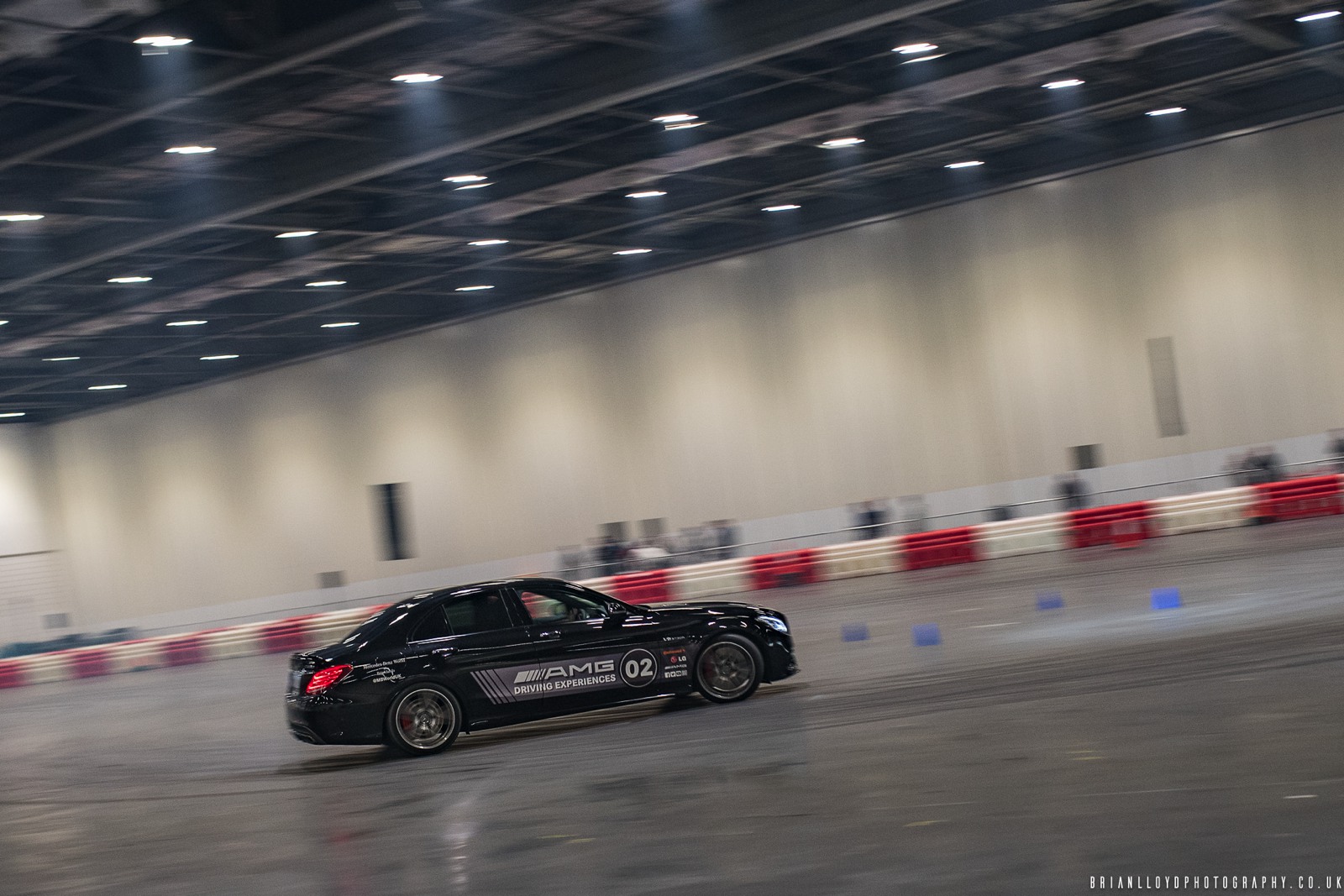 With the press day only being a half day it was soon almost time to head back to my hotel for the evening after taking in the countless new cars and innovative companies on display.
Day Two and I arrived just before the gates opened at 10am and the crowds were already queuing to get inside, shutters up and the show was officially open to the public for 2018!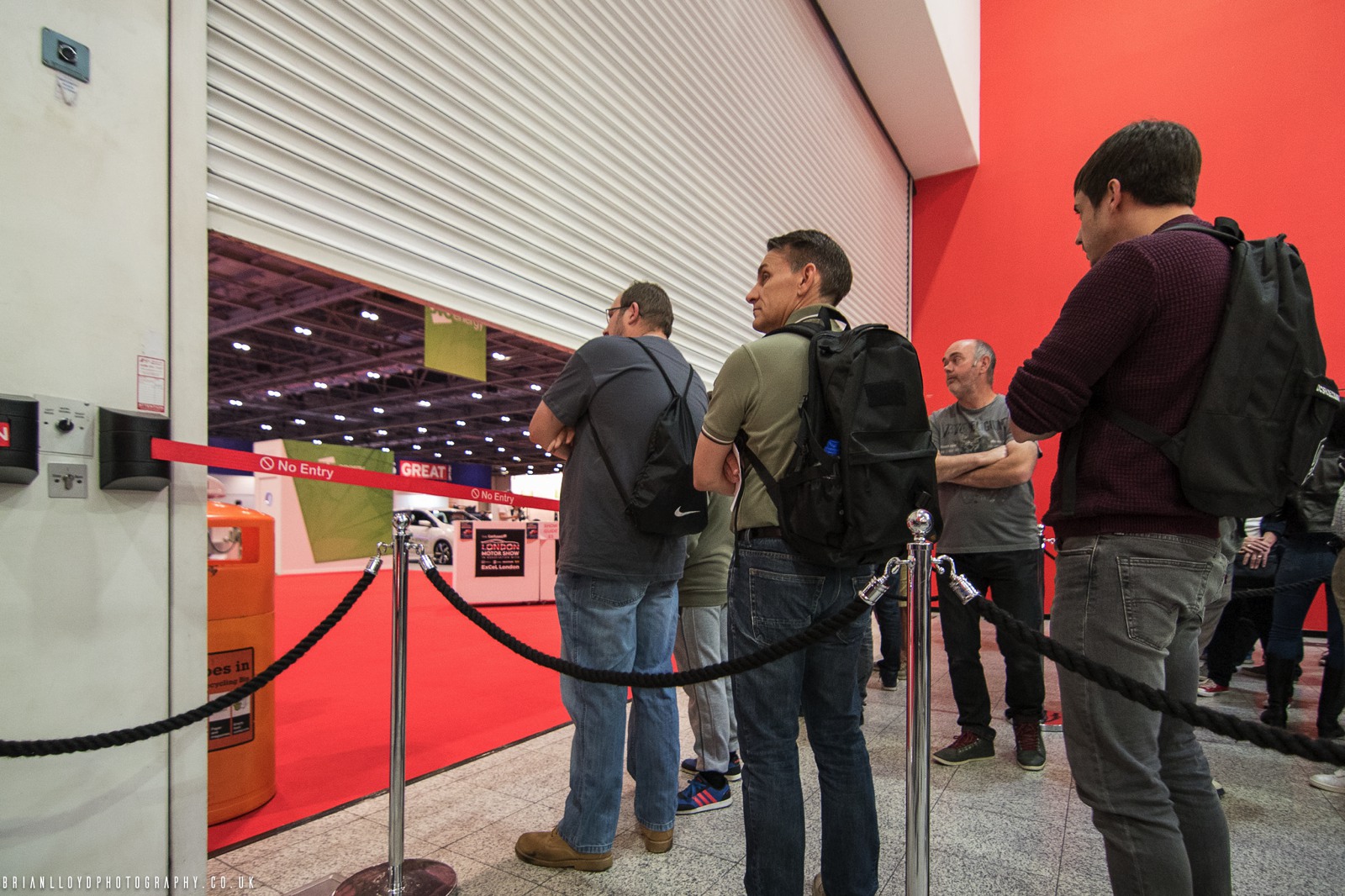 I spent the majority of day two reshooting a few cars I missed the day before and chatting to lots of people around the show.
I got chance to get up close to the new TVR Griffith early Friday morning and experience the interior for the first time. Its great to see TVR making a return and I think this car is going to be a real classic when deliveries start early next year.
A personal favourite stand for me was the Car Art stand and there amazing array of bonnets and custom bodywork parts from various cars. Oh, and they had a Veyron and XJ220 on display as well... Being a Pink Floyd fan the Dark Side of the Moon bonnet really stood out for me, what a dream!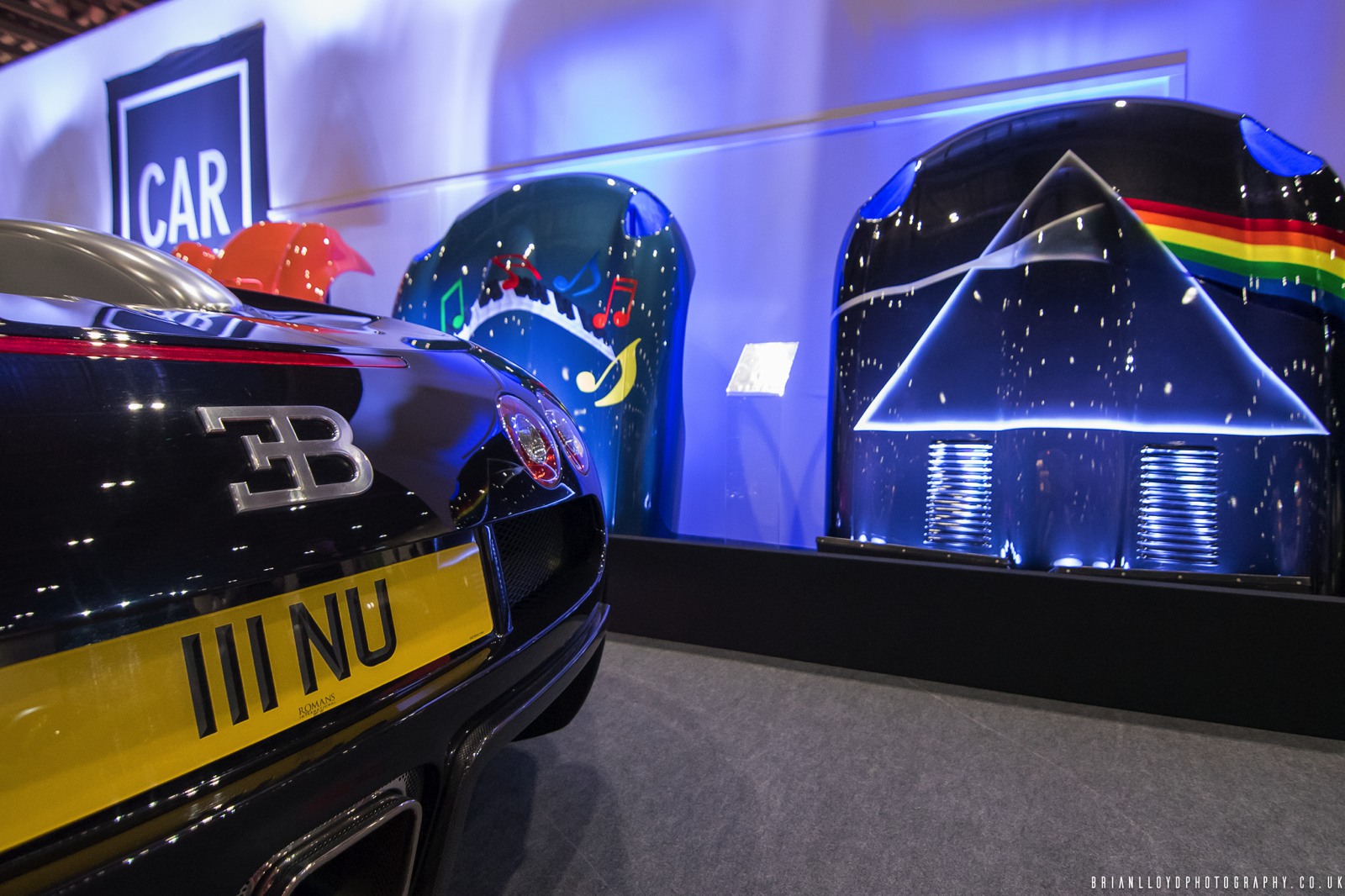 Even though the Urus was the star of the show for me in terms of new cars I think the most interesting had to be the Tesla Model S Shooting Brake! Built by Dorian Hindmarsh's coach building company Q West this is a one off Model S estate car! Dreamt up by Dorian to give his beloved dog more space in the rear he gained the full permission of Tesla to make his creation and WOW what a job he done! Dorian was kind enough to show me all around the car and the intricate details that were needed to make such a huge modification. Dorian did hint that he has permission to build 5 cars for potential customers so watch this space!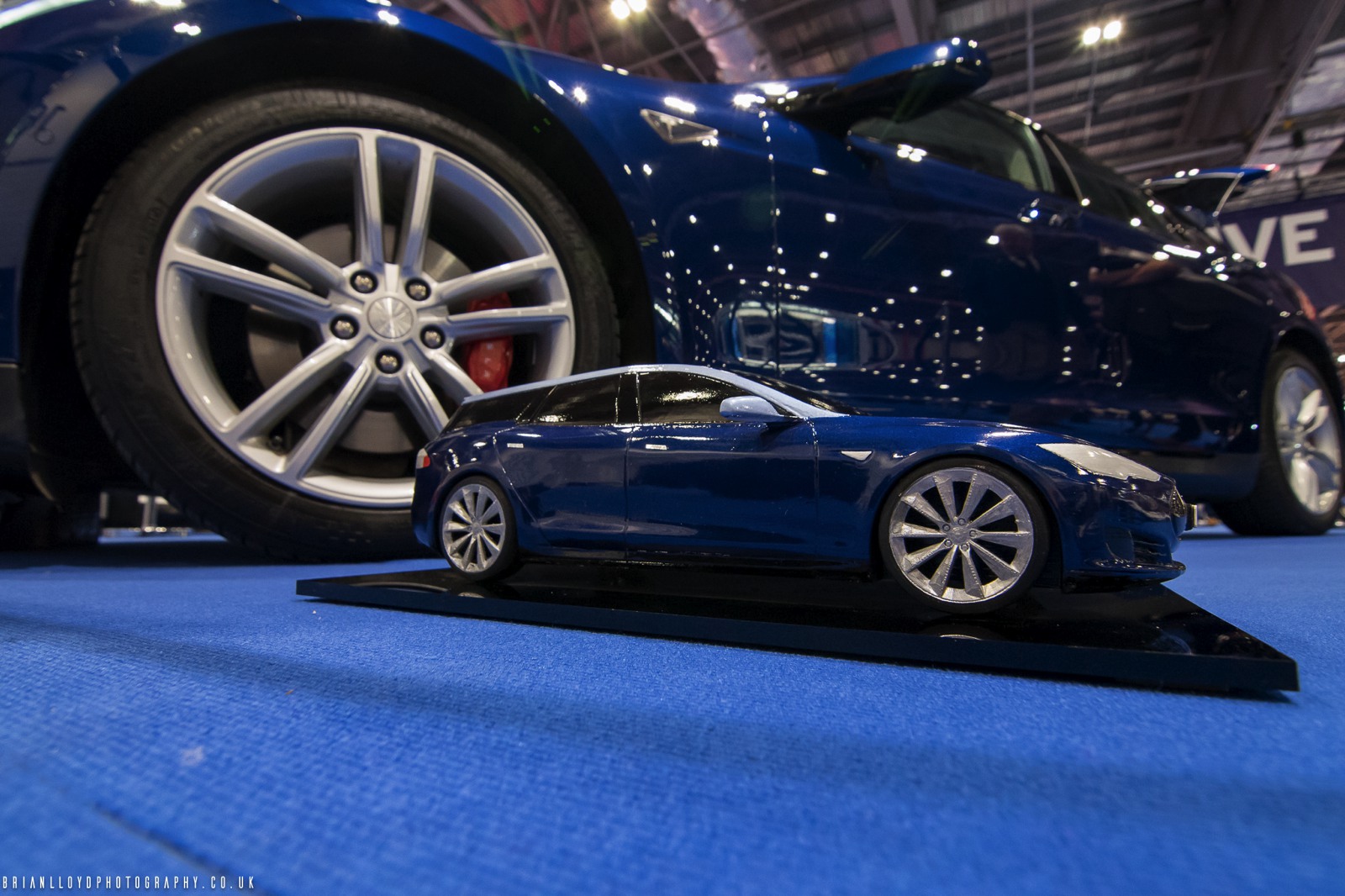 After again strolling around and grabbing some shots from stands such as Liberty Walk, DUB customs and DriveTribe it was time to head off from the show and make my way back into Central London and eventually back home.
I left feeling completely different from 2017 and thankful that the organisers had changed the venue to the much larger ExCel centre. The two days were fantastic, seeing some great cars and above all else meeting some really interesting people.
I said last year that its good to have a Motor Show back in the UK and this year I feel even more hopeful that this will grow into the amazing motor shows we became used to many years ago! Great job from all involved and already cant wait for 2019!!