Its that time of year again and the show that always seems to signal the beginning of the event season for me. The London Motor Show was about to open its doors for another year!
This would be my third year at the LMS and seeing it grow year on year has been great. From its start in Battersea Park to its new home at London ExCel where it moved to last year. Personally I was never a huge fan of the Battersea location and certainly welcomed the move to ExCel last year.
2019 promised to be even bigger and better than previous years and the LMS certainly does seem to be on track to being a permanent fixture on the calendar. I feel we need an official motor show in the UK and whilst LMS is not quite there yet in terms of challenging events such as Geneva and others its promising to see it heading in the right direction.
The show kicked off with the press launch day on Thursday 16th May so off I went on the train to London to see what was in store for 2019
After a stress free journey to London and a quick hop across to Canning Town on the DLR I was met by the guys from Miwhip with their fleet of gold chrome wrapped Smart cars. Miwhip were offering rides to the show on press day and for some lucky competition winners throughout the show. Check out the link at the bottom of the blog to find out more about Miwhip.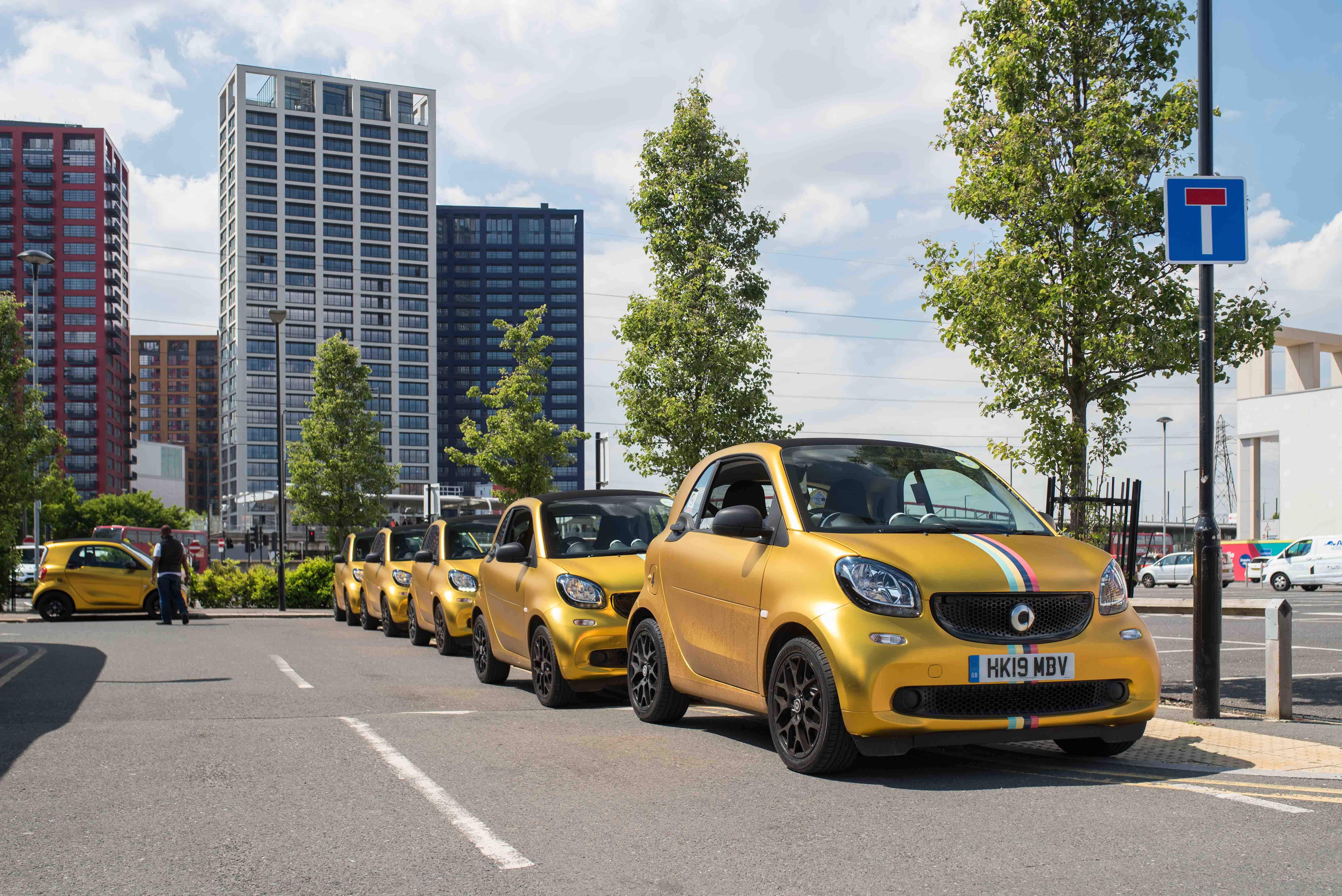 Nice easy sign on process, wrist band ready and the show was open for 2019. First impressions were very good! The show floor had a great buzz to it even early on the press day. Immediately I spotted some stunning cars on the HR Owen stand such as the brand new Bentley Continental GTC! More on HR Owen later however as it was time to head to the stage area for Andy Entwistle, CEO of LMS, to open the show for 2019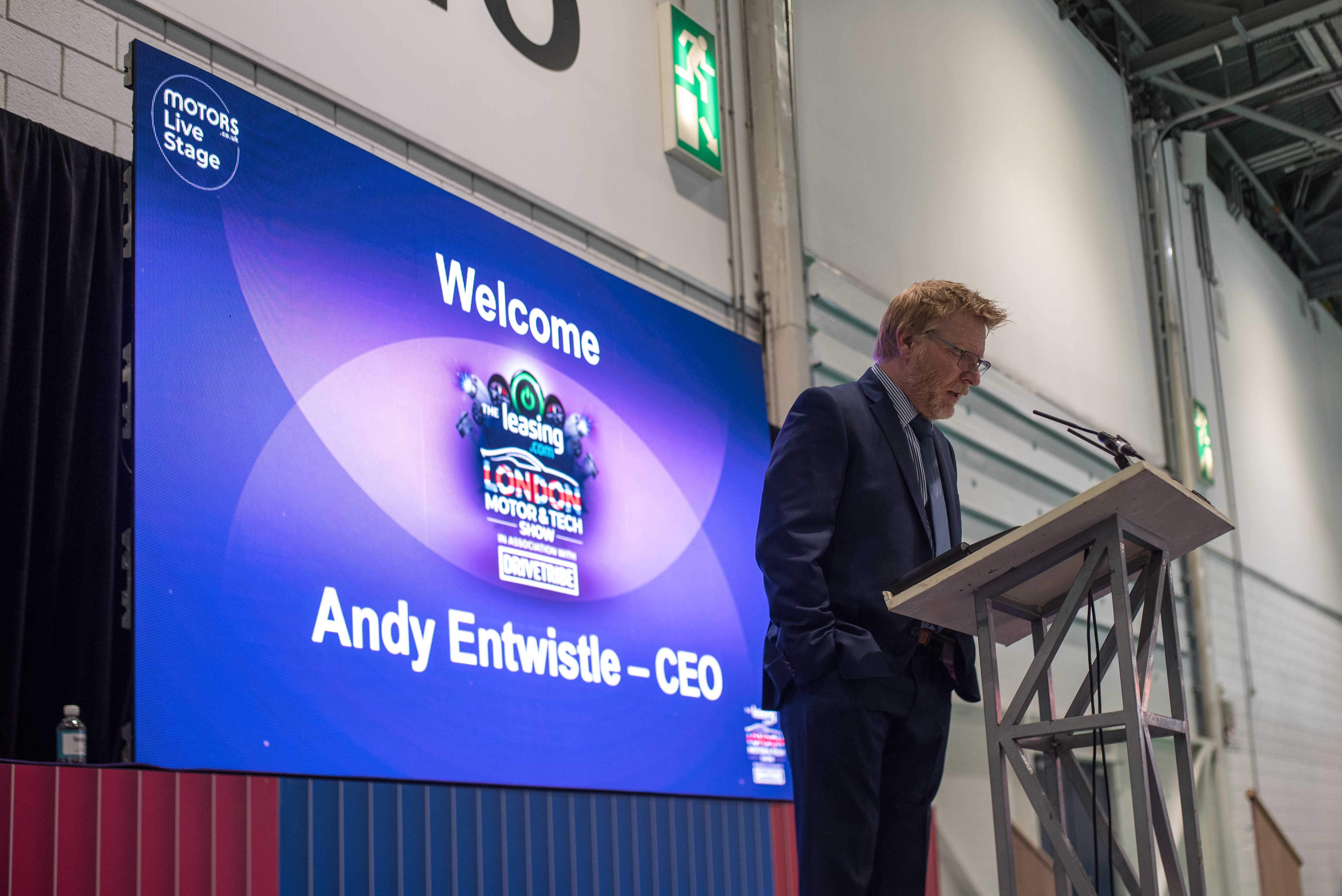 Andy has been passionate about growing the LMS into a true contender for bringing back an official motor show to the UK and I think the show is in safe hands!
Now the show was officially opened it was time to begin exploring the 3 huge halls on offer for this years event.
I was drawn to a collection of classic cars in the main hall, some Jaguars and a Ferrari... something was very different about these cars though. The Ferrari was converted to full electric by the guys at EVolution! You really would never know the difference between this cars and its original combustion engine version. Whether the drama is still there with an electric motor is another thing though, I expect not....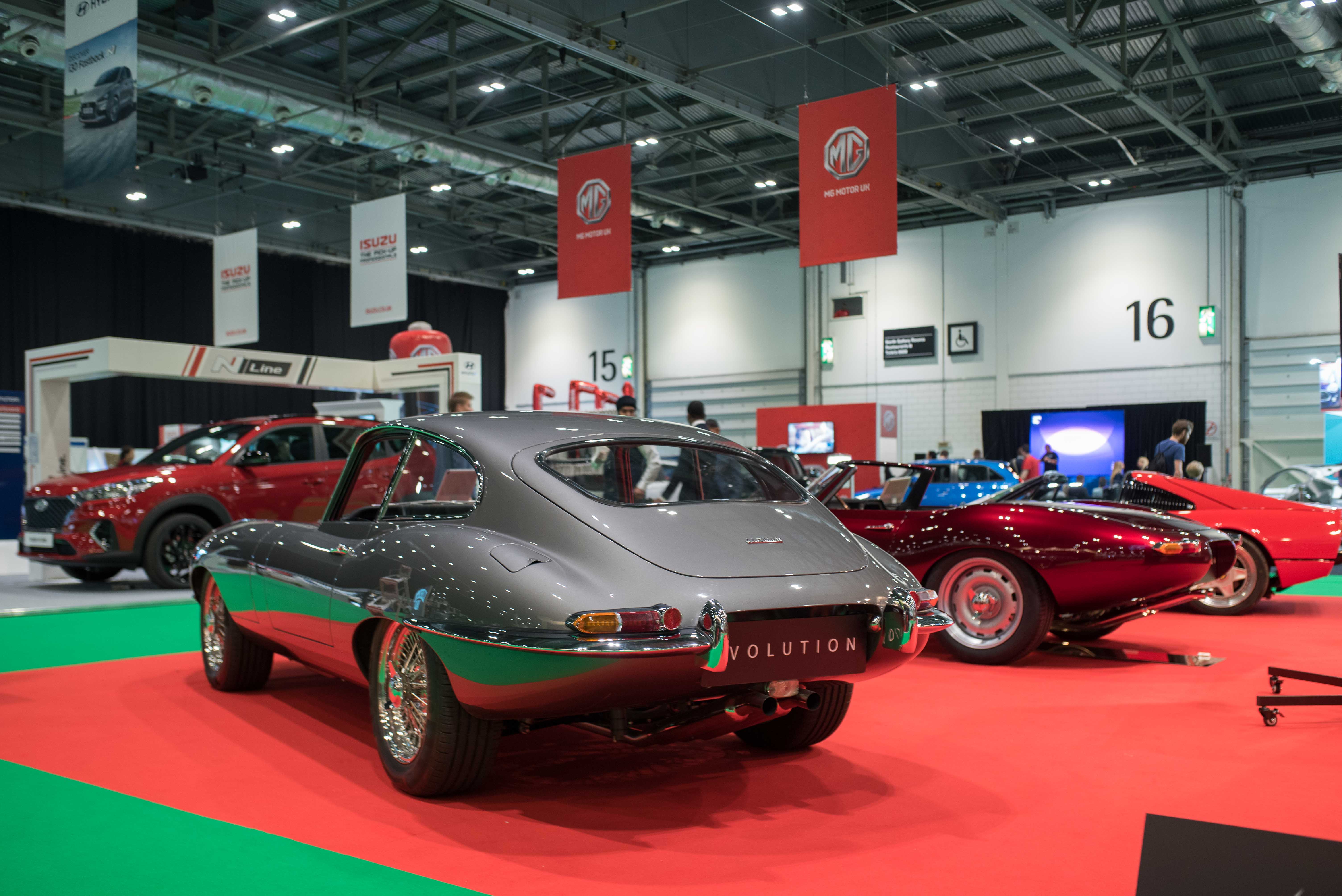 Next up I headed back to the HR Owen stand I mentioned earlier, they had some stunning cars on display. Everything from the new Aston Martin Vantage, Ferrari Portifino, the GTC I mentioned before and an amazing looking all black Huracan Performante taking pride of place!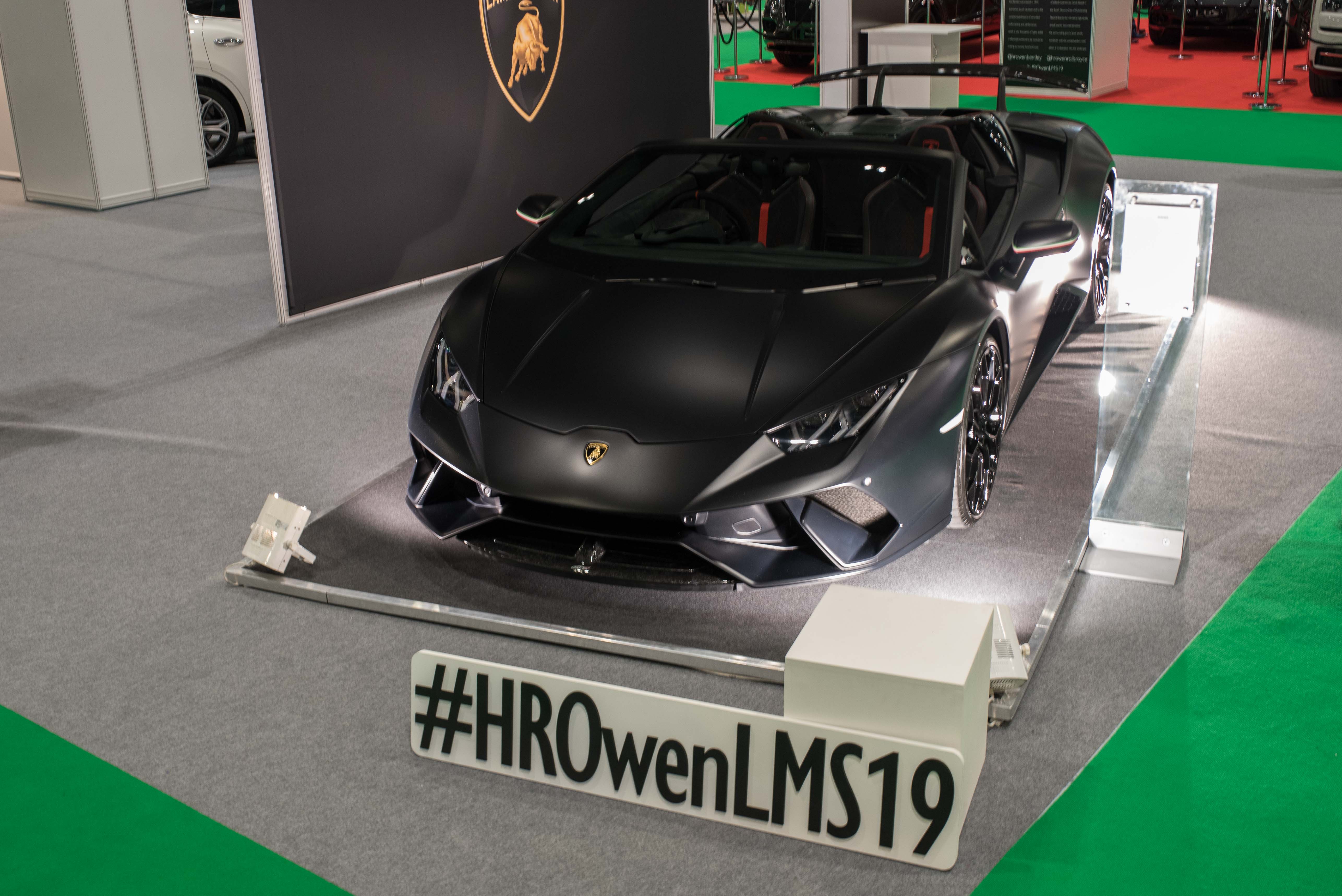 Whilst I was strolling around I spotted something I wasn't expecting to see at the show this year.. the Noble M500. This is Noble's entry into the more practical and useable end of the supercar market and if you ask me they nailed the design! Launched at last years Goodwood Festival of Speed this seemed to be the same non working prototype that was shown at FoS but was certainly nice to see it again. Heres hoping we see a fully working version soon and this car is a success for the UK based supercar marque.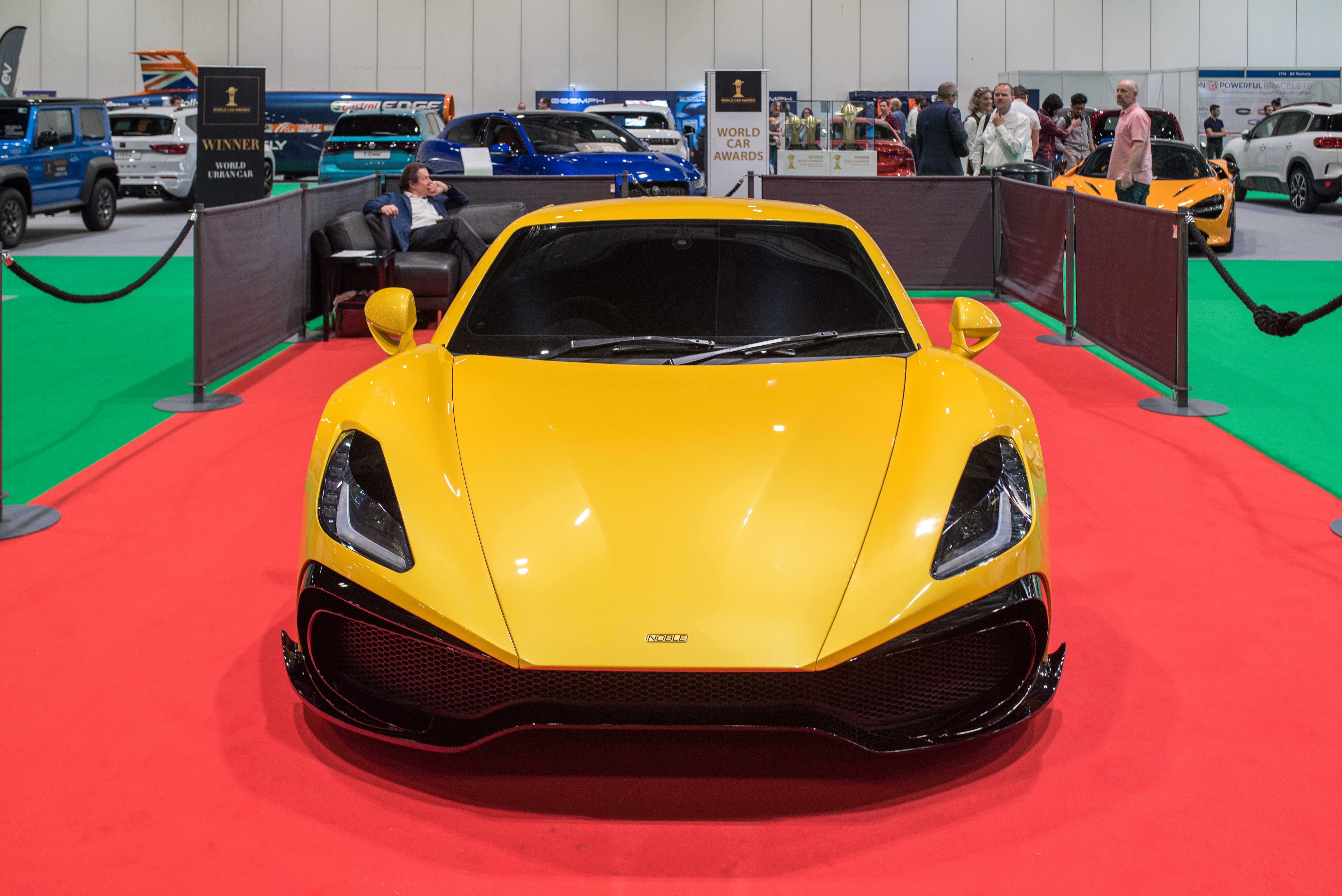 I couldn't resist any longer to head into the second hall and check out the supercar paddock where I'd heard about some seriously special cars on display. Past years you could argue that the calibre of hypercars wasn't on par with other large events but you certainly couldn't say that for 2019. With everything from a launch spec Bugatti Chiron to not one but two Aston Martin Zagatos, one of which being the incredible shooting brake. Maybe the best looking Aston ever made? Add to that an Enzo, Koenigsegg, Veyron and more and you can safely say the LMS delivered in terms of rare supercars this year!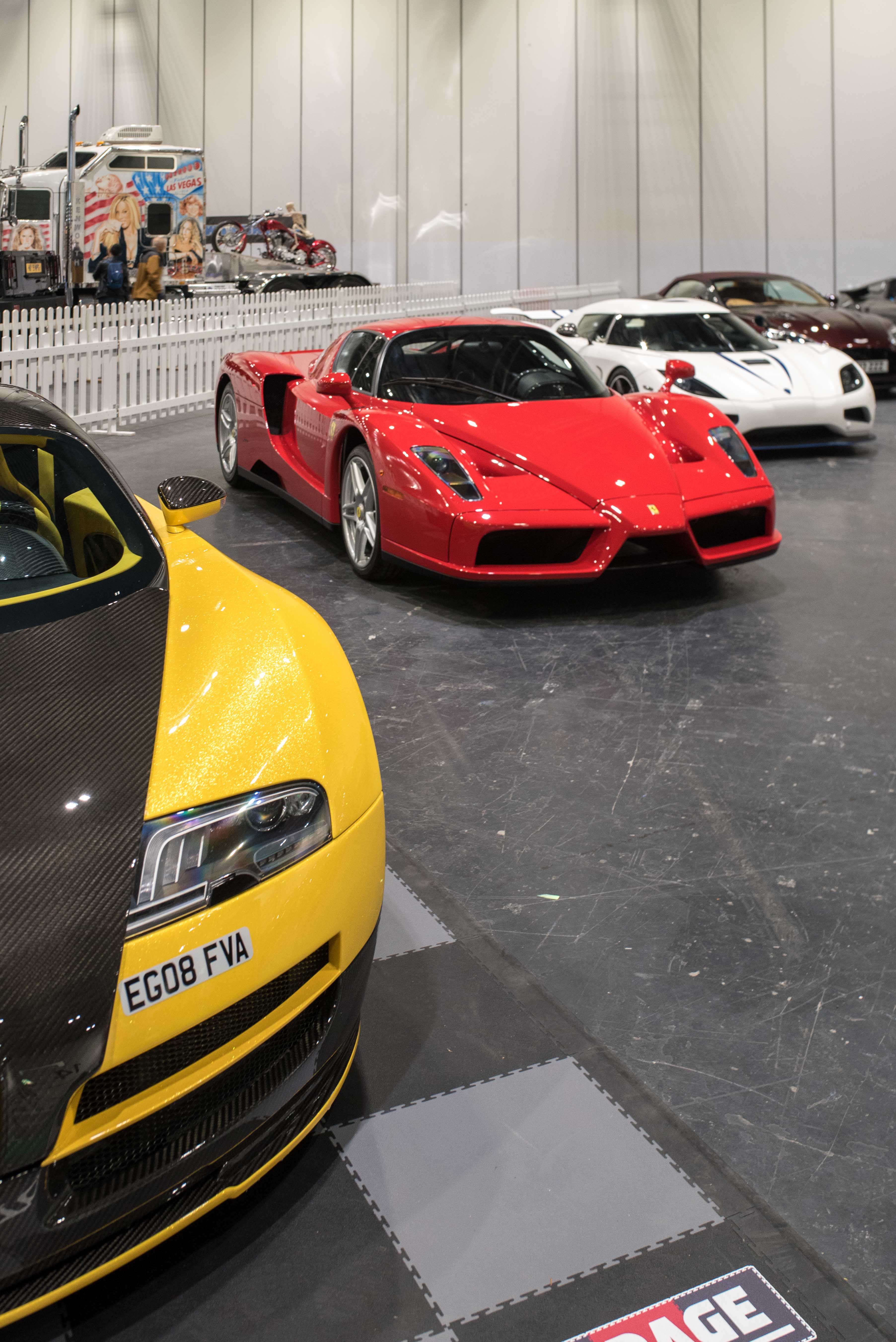 After drooling over the supercar paddock and chatting to some of the guys on the stand it was time to explore some more and right next door was a collection of crazy machines from all over the world. From a huge big rig truck to a 6 wheeled Hummer this stand was certainly something different. I even spotted a Mr. Bean car that you don't see every day that's for sure!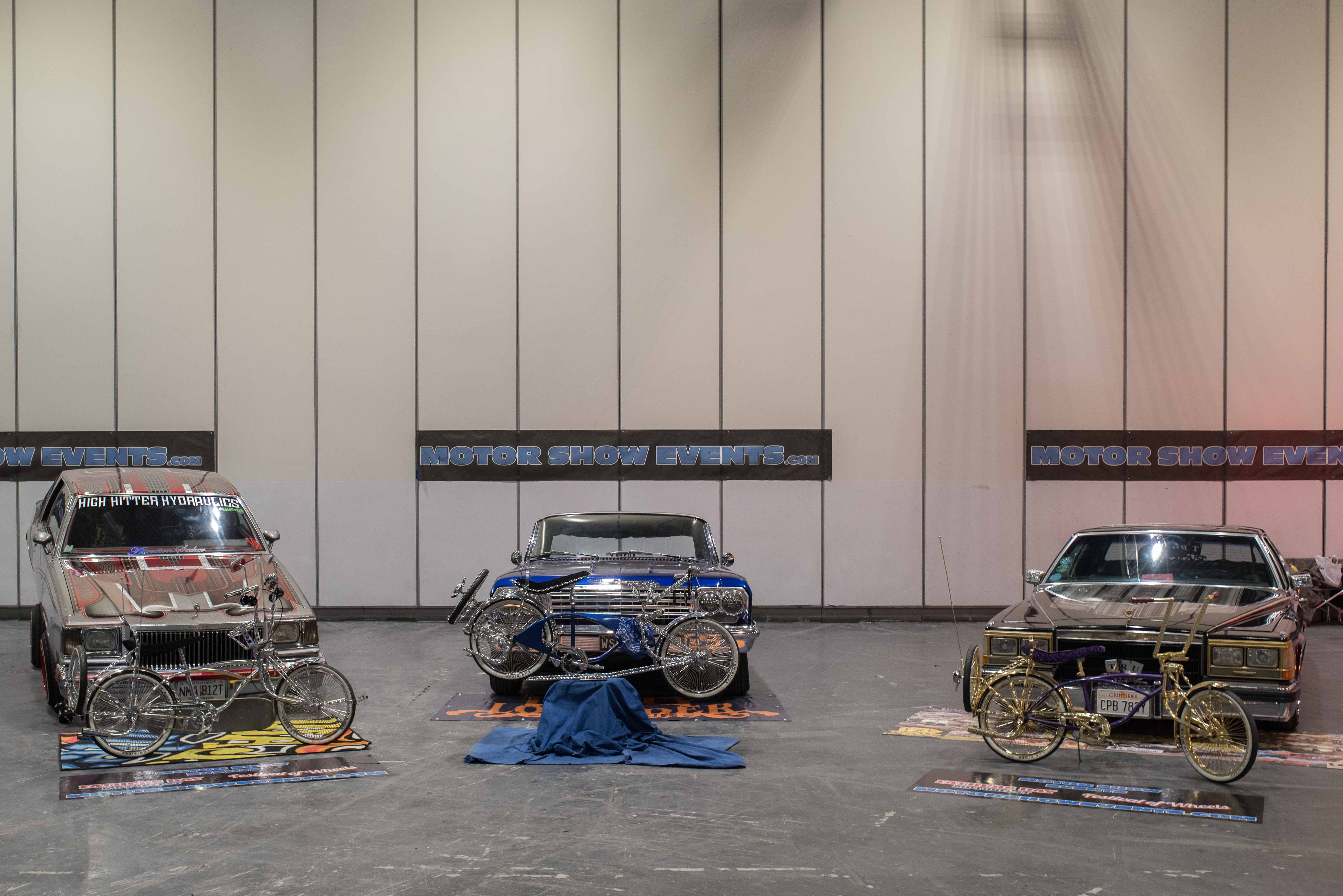 Of course at any major event like this there are plenty of exhibitor stands showing off their latest gadgets and automotive themed gifts and more. One that especially caught my eye was the Carvolution stand "your life in your cars" this was a really cool idea where you can get a custom made drawing of each of your cars you've owned throughout your lifetime. Check out the link below to learn more about this great idea!
Another interesting stand that was drawing some crowds was the Back to the Future Delorean car that you could have your photo taken inside for a small donation. The car was so well designed and authentically recreated from the movies. I just had to get a few shots inside the car of all the cool props on show.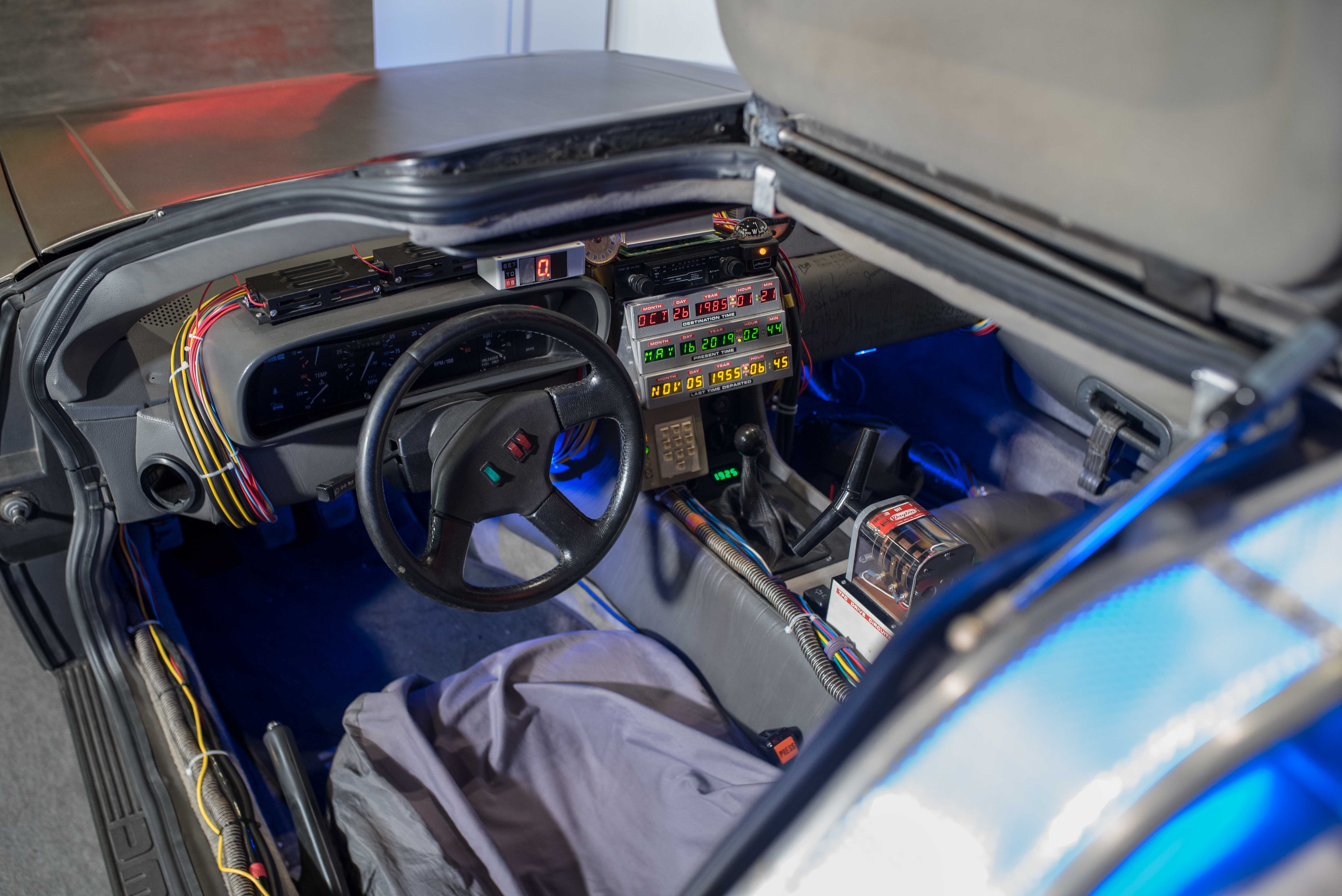 After a quick stop for a coffee, edit a few photos and refuel I headed back into the main hall and carried on exploring in there. MG had a huge showing this year with their UK debut of the new ZS EV all electric car. This is a big launch for MG with this promising to be one of the most affordable SUV style EVs on the market. Promising to be around £24k with a 170 mile range when it is launched later this year. The charge point was particularly cool I thought!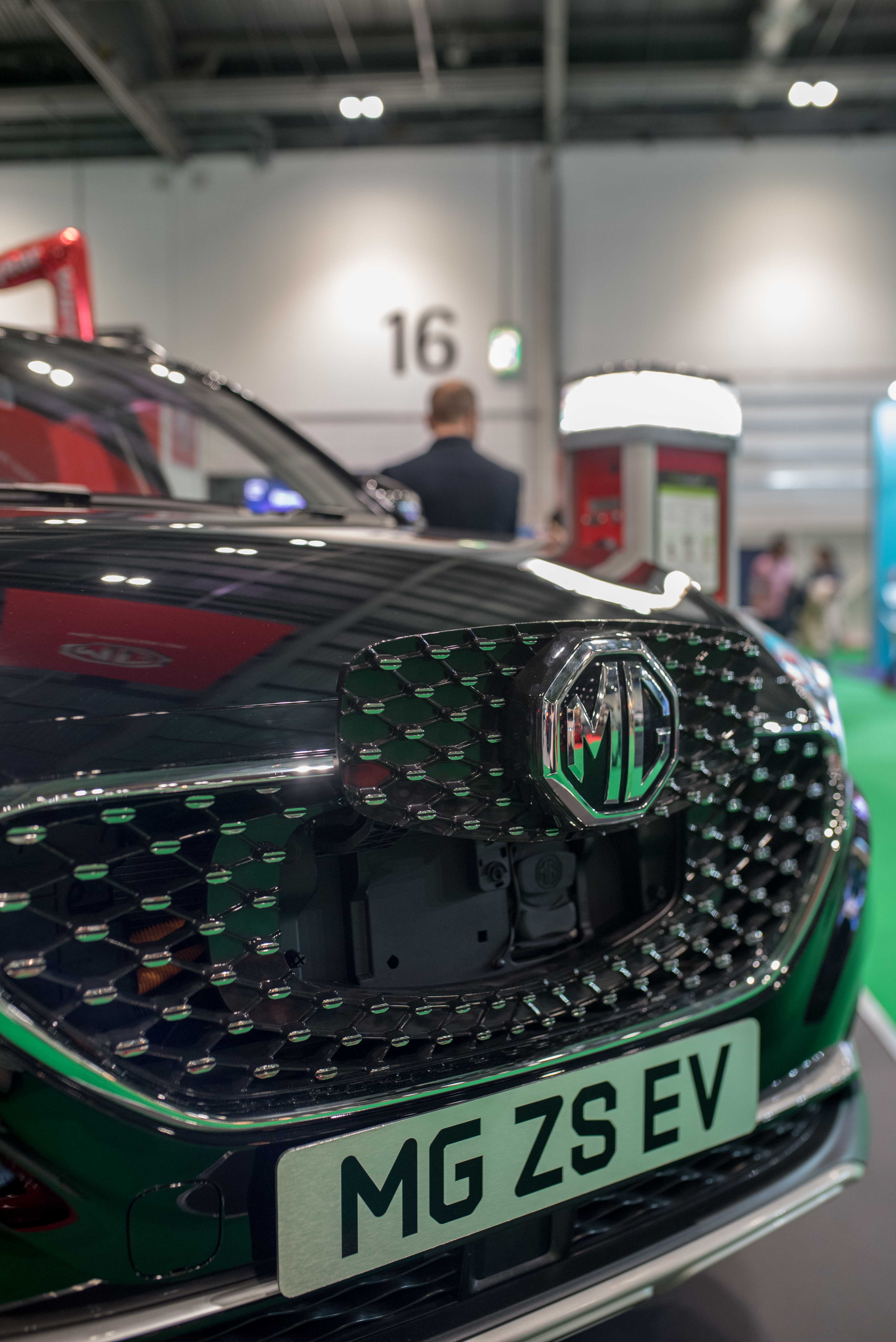 Of course the main hall was home to a lot of the regulars at the LMS with great showings from the crazy team at Liberty Walk showing a GTR, i8 and the well known green Aventador. Tesla showed their revolutionary model 3 and the Suzuki Jimny also made an appearance, this car is becoming somewhat of a cult favourite recently with its "mini G63" looks..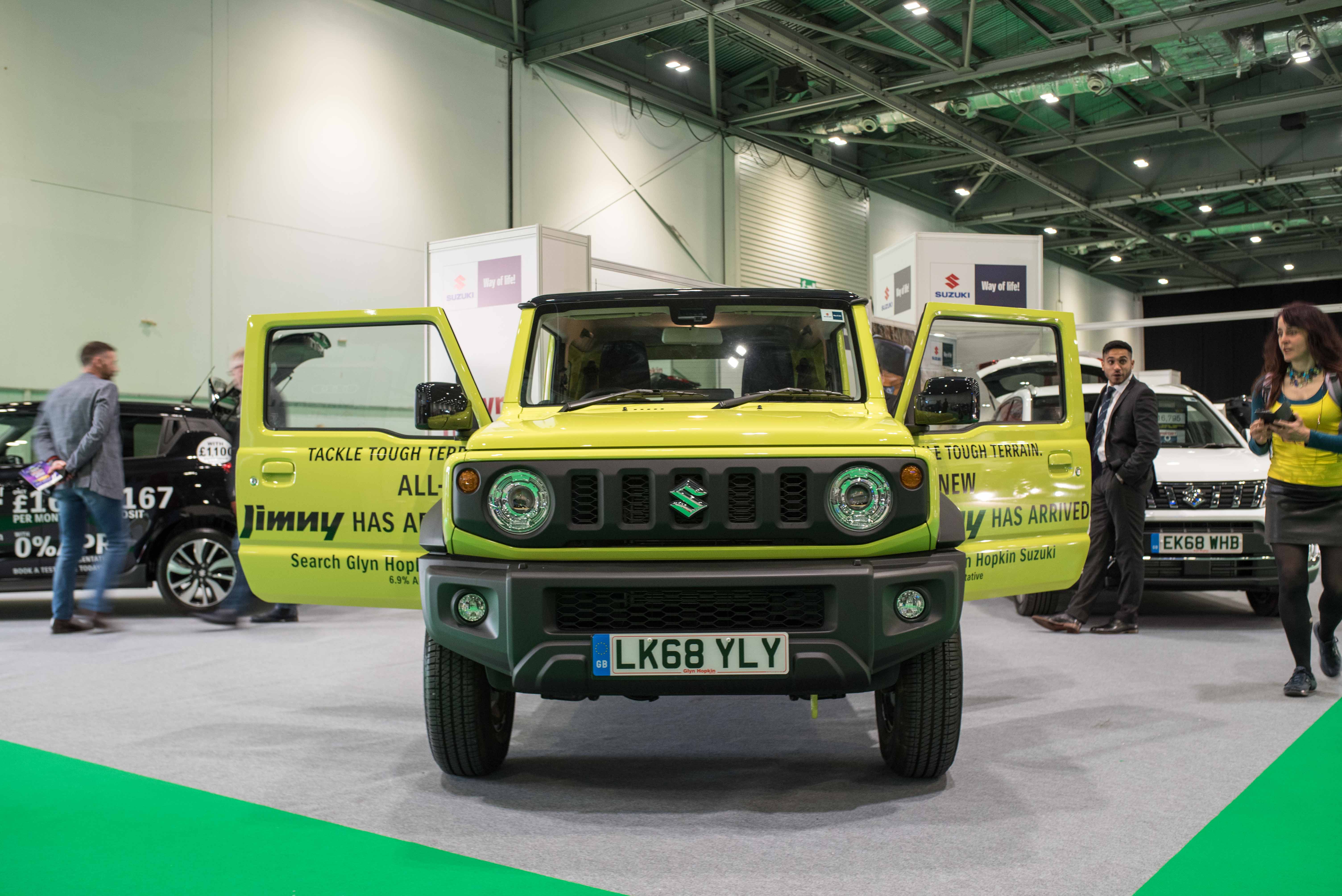 Lastly was the 3rd hall which was home to the live action arena that over the weekend would play host to supercar parades and stunt displays from Paul Swift and his team! Sadly on the press day we just had some cool Caterham "taxi" rides which were more like crazy drift and handling laps around the course. Even on the Thursday the smoke from this hall filled the ExCel so I expect it would be a very smoky over the weekend. As well as the arena area there were also some more display cars and a crazy motorbike wall of death display team!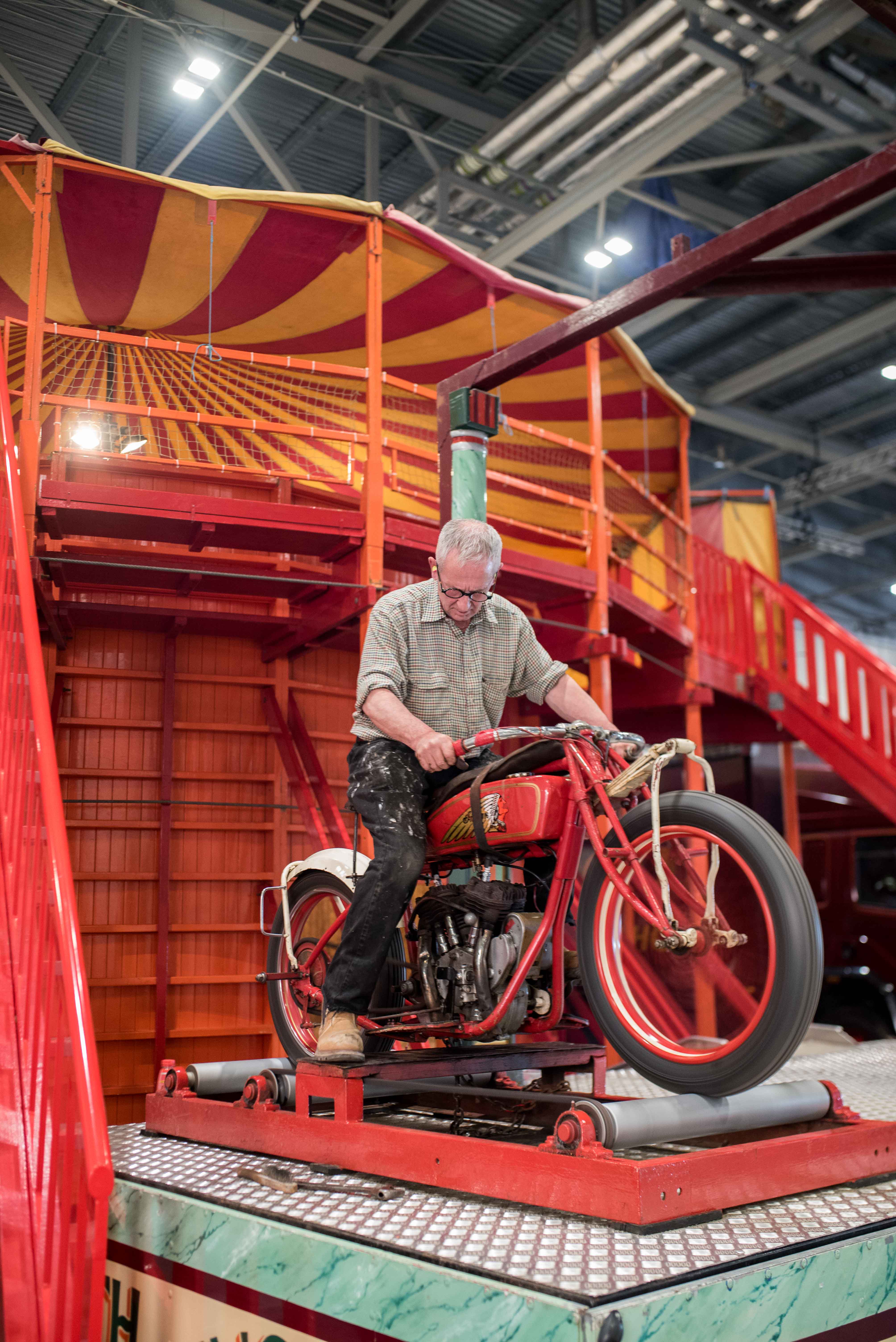 For me that was the end of the London Motor Show for 2019. This event just gets better and better every year and is really starting to become a major event on the calendar and I can't wait to see how the team improve for next year. See you in 2020!
Special thanks to Intro2020 for their continued support and a special mention to Velbon Tripods for supplying me with the superb GEO series carbon fibre tripod and head for this event. You can check out a review of the tripod coming soon on the website.
Check out the links below to learn more
https://www.carvolutioncompany.com

https://www.miwhip.com

https://intro2020.co.uk/Catalogue/Search
http://velbon.biz