It was that time of year again and time to head to Birmingham for the Photography Show 2019! This was my third year at the show and was again expecting big things!
My friend Paul arrived in Macclesfield early Sunday morning and we headed off down to Birmingham, the usual stop at McDonalds of course!
We arrived around 11am this year so a bit later than usual, got parked up and headed inside, a quick stop at the press office to pick up some nice USB sticks first though..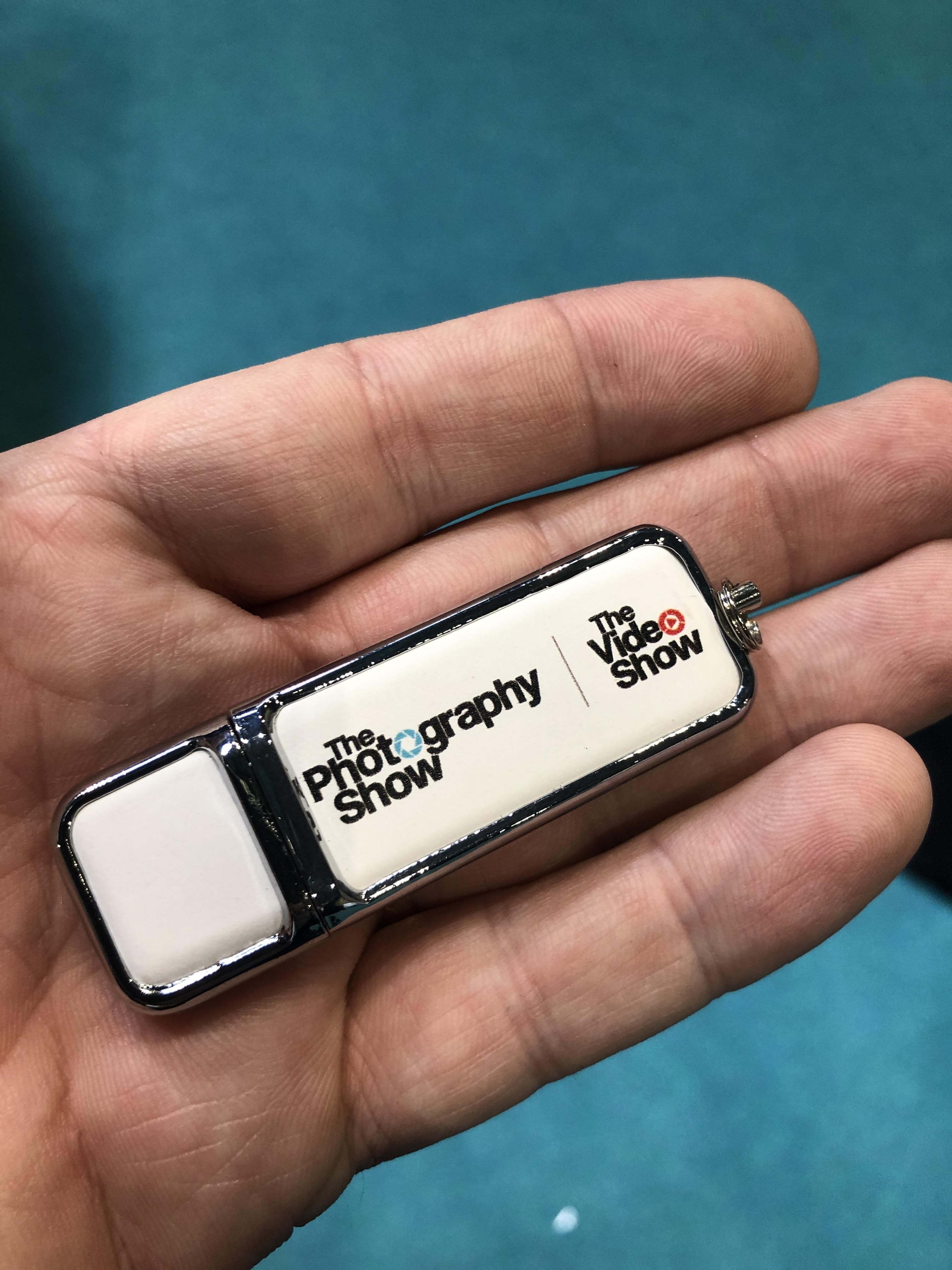 All the usual manufacturer stands were out in full force again this year, with huge stands from Nikon, Canon, Fujifilm and Sony! One of the first we visited however was the DJI stand. DJI are going from strength to strength with their products at the moment, with the Mavic 2, Osmo Pocket and more on display this year. An interesting product was the new smart controller with a very impressive built in screen. Felt much better in the hand that I ever expected from photographs.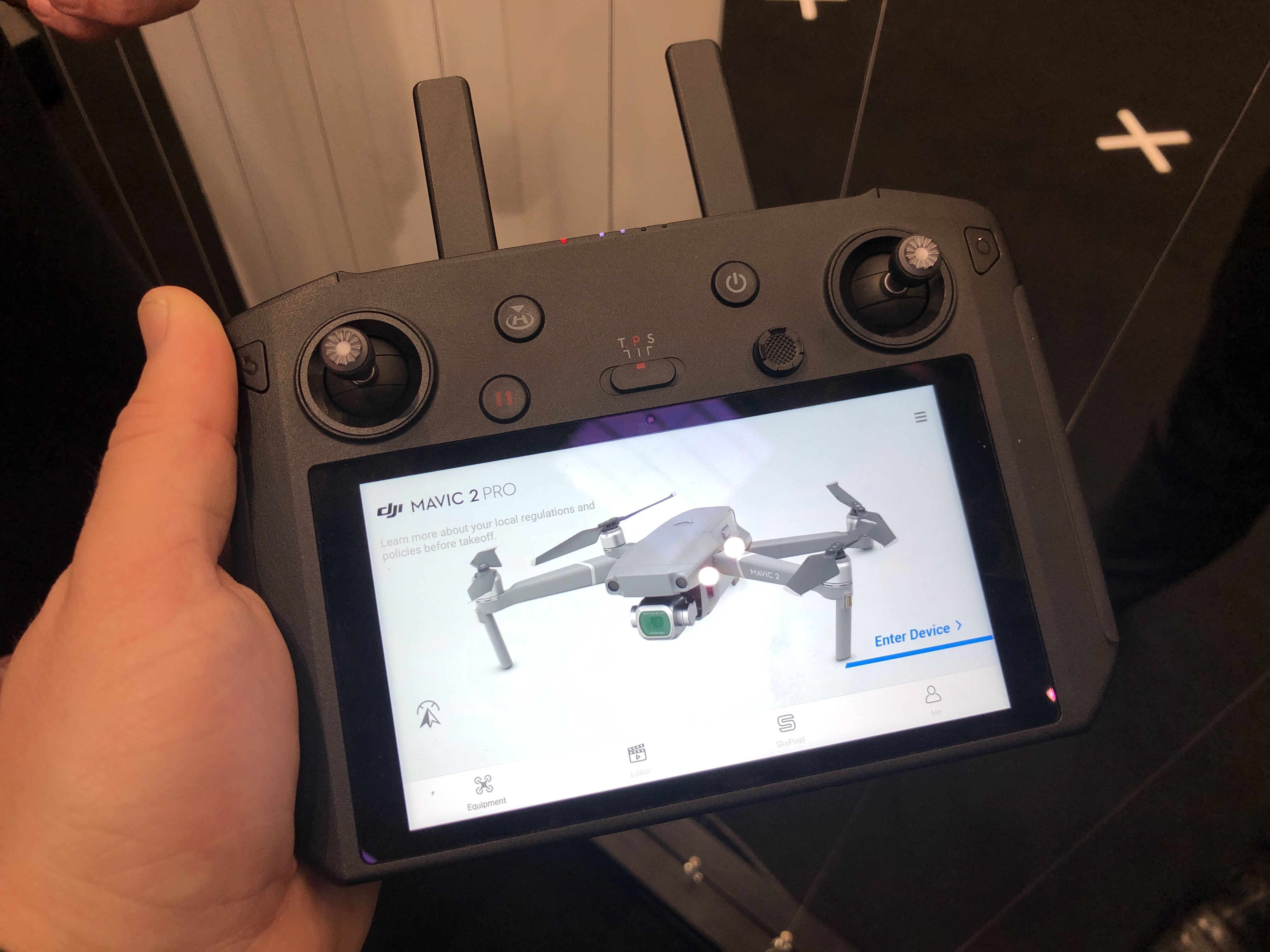 Heading on from DJI Paul had heard that Hasselblad were displaying a very special camera this weekend. A training camera that was used by the astronauts of the Apollo missions!!! A really special piece of history to see thats for sure! I would love to learn more about this lunar surface Hasselblad and what changes had to be made for zero gravity photography.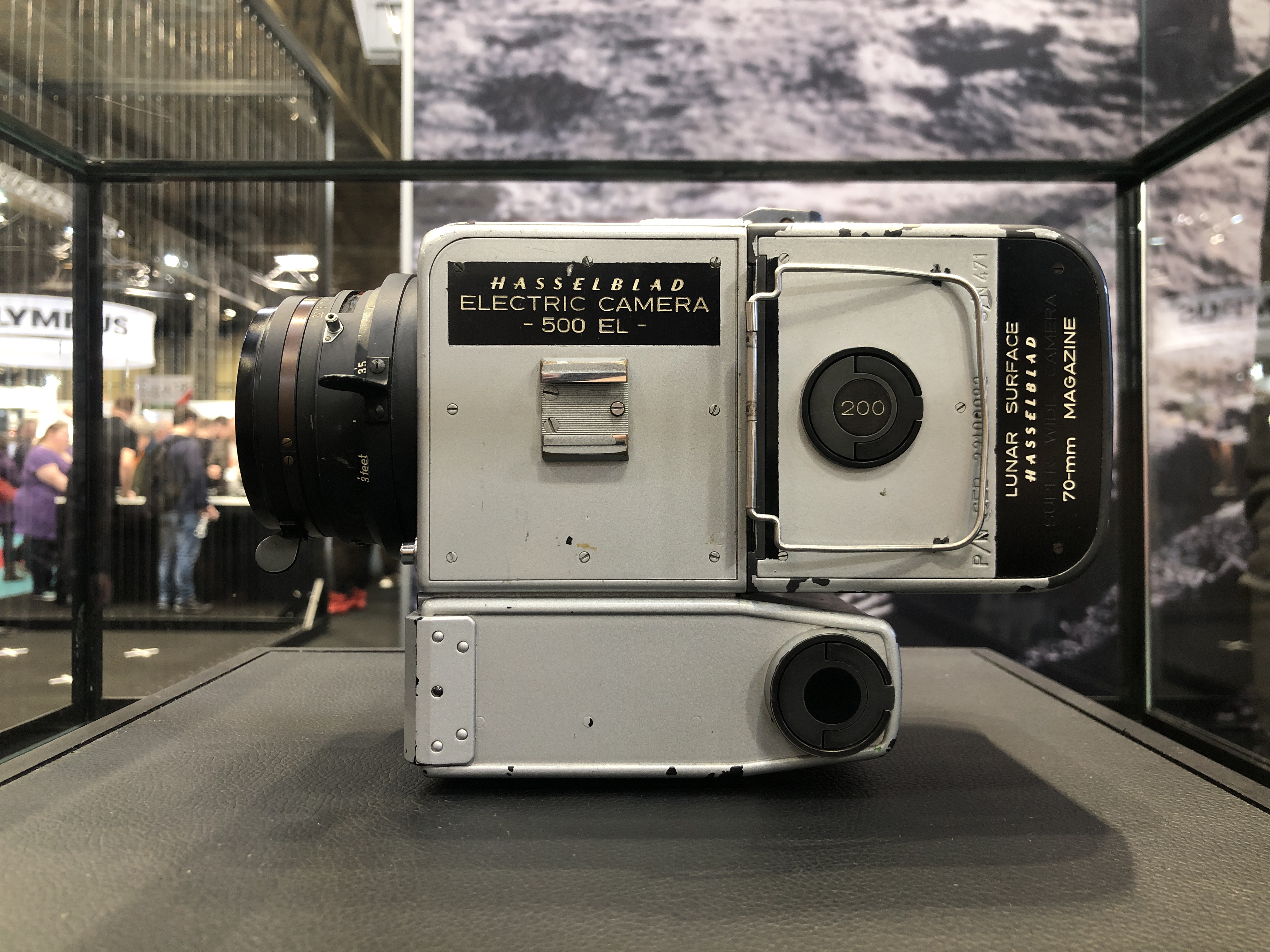 After hunting down the Hasselblad we started exploring some of the smaller stands ranging from printing solutions, bags, cases, training courses and everything in between. There really is something for everyone at the photography show.
This year was the first time The Video Show was held alongside the Photography Show and this brought with it many new audio and video companies displaying their latest and greatest products. I don't tend to record much video but my friend Paul has a growing YouTube channel and was very interested in this part of the show. Sennheiser being a new exhibitor who had a great range of audio products on show and were very helpful with all of Pauls questions.
Click here
to check out the many tech reviews and more on his channel!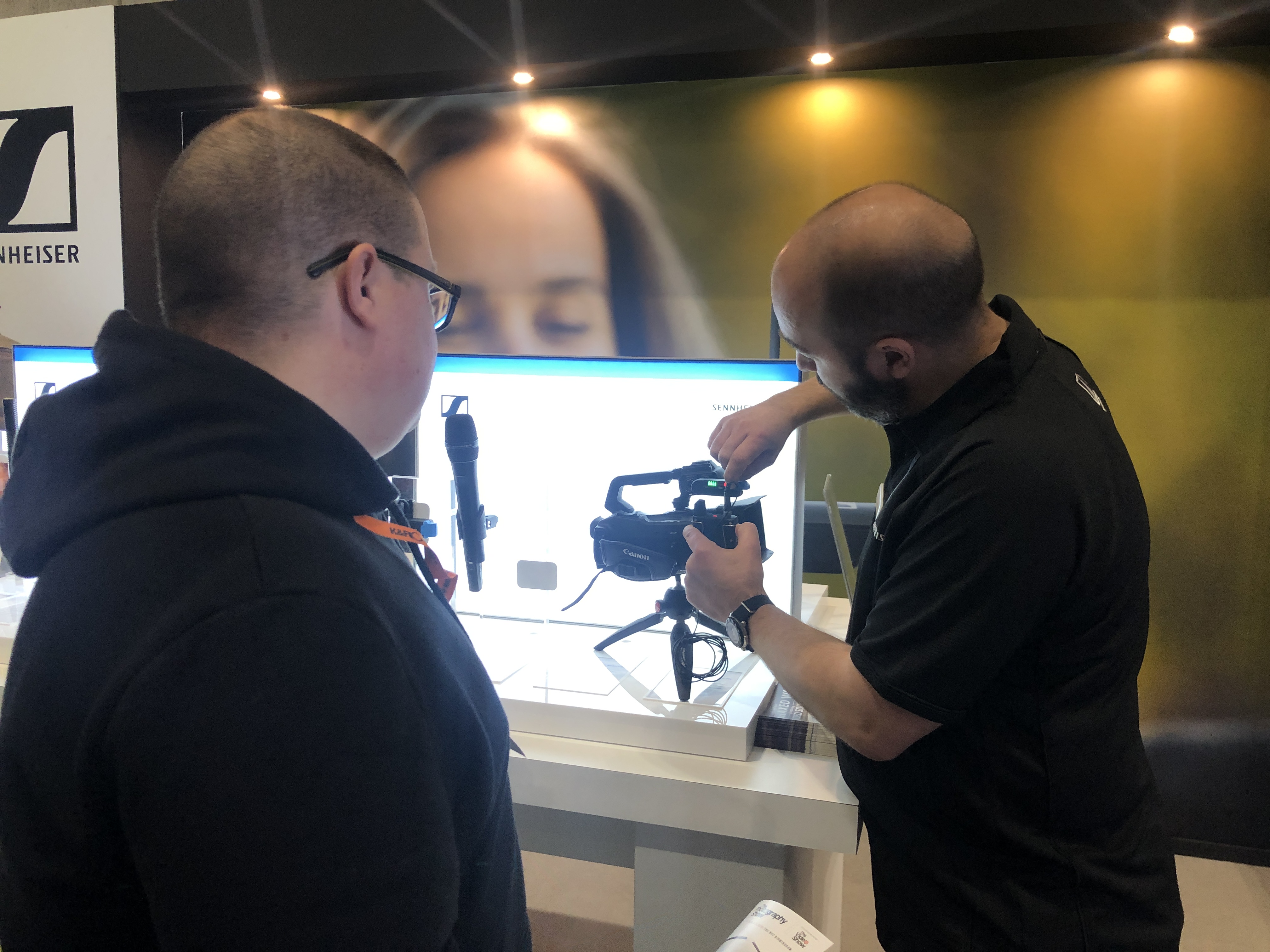 After a good look around the video companies we headed off to find the Samyang stand. As you might have seen I have been trying out some lenses from Samyang UK lately, huge thanks again to them for their support recently! Finally met up with Simon from Samyang who has been a huge support to me recently. One lens I was very keen to try out was the new 10mm f3.5 AF. I recently loaned a 14mm from Samyang and was extremely impressed. The 10mm is a step further, so wide you could almost shoot behind yourself! Really looking forward to trying this lens out, watch this space for content from the 10mm coming soon! To learn more about Samyang including my test shots of the 14mm AF head over to Samyang UK Facebook page -
https://www.facebook.com/SamyangUK/
*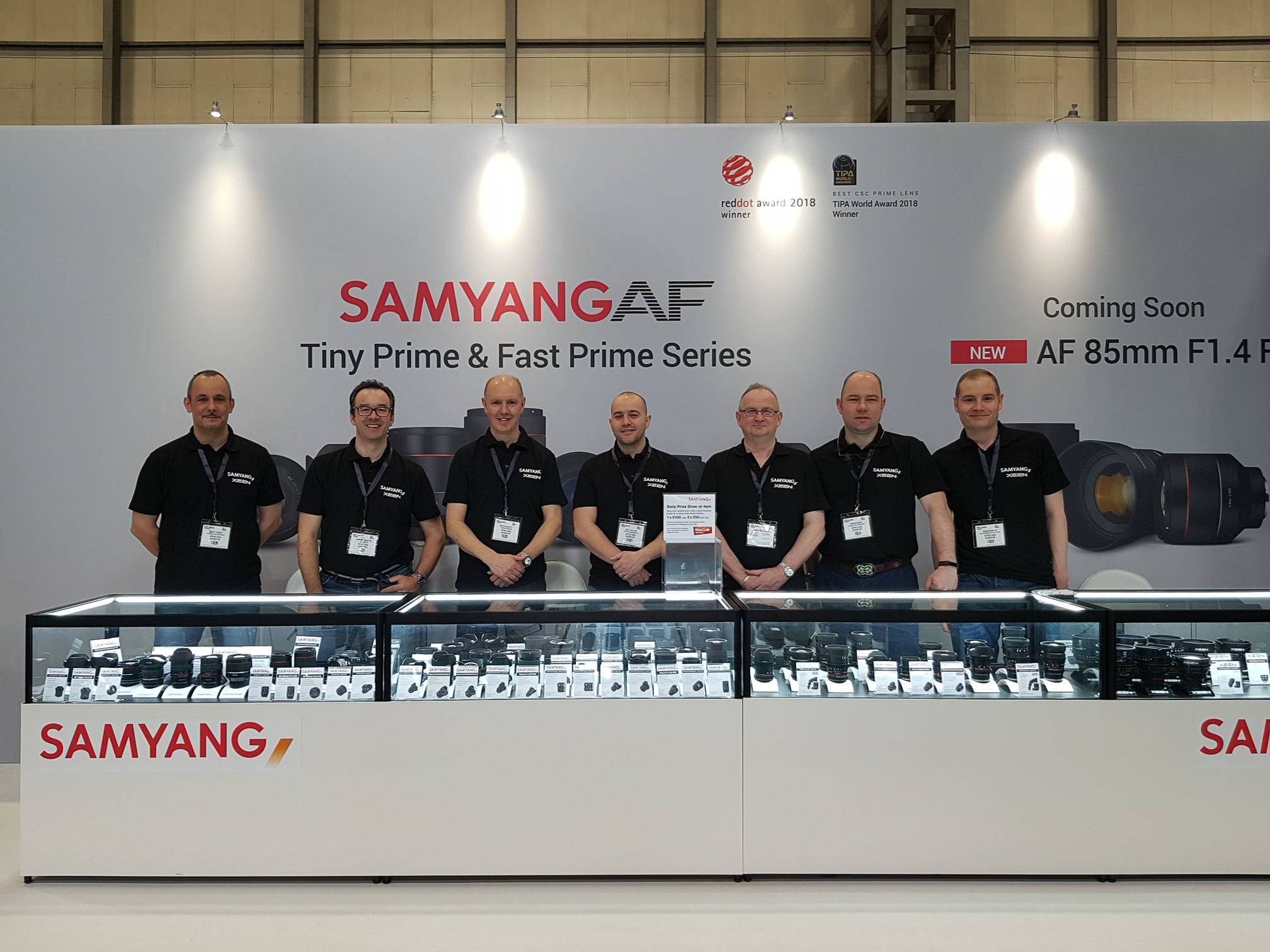 Next up was some of the major camera body and lens stands from the likes of Nikon, Canon, Fujifilm and Sony. Having borrowed a Fujifilm XT-2 from a friend recently I was quite interested in seeing what they had on offer this year. Their stand was huge with a range of bodies and new lenses on display this year.

Fujifilm were also offering a free printing service for the show offering one free 12x8 print for everyone! I went for a black and white portrait of my son, really impressed with the quality and a nice little touch from Fujifilm this year. Alongside this they also had various models and sets for people to try out the new gear on offer, a very cool stand thats for sure!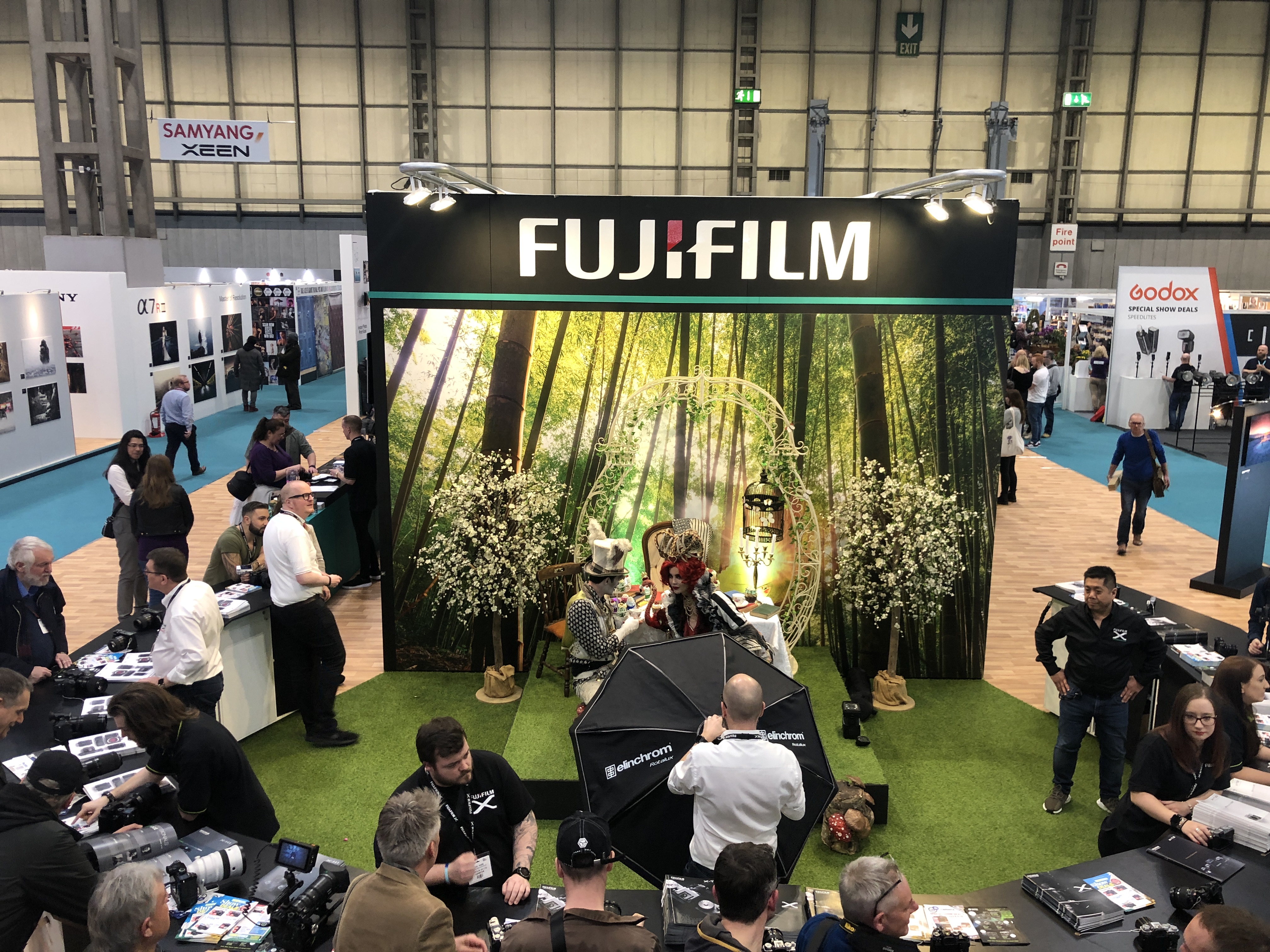 In previous years there hasn't been too many talks I've been that interested in but this year was very different. One of my favourite automotive photographers Amy Shore was talking at the Nikon Behind the Lens shows this year, Amy is one of my biggest inspirations in automotive photography and has been for many years so it was great to hear her speak about her journey.

Amy spoke about how she learnt her trade shooting weddings with her Father and how this helped her to hone her skills in capturing that fleeting moment. This area of Amy's work is something I have long aspired to. Her ability to capture such feeling and emotion in a shot is fantastic. Maybe I might join some friends on wedding shoots to see what more I can learn from these environments. To check out Amy's work head over to her website - https://amyshorephotography.com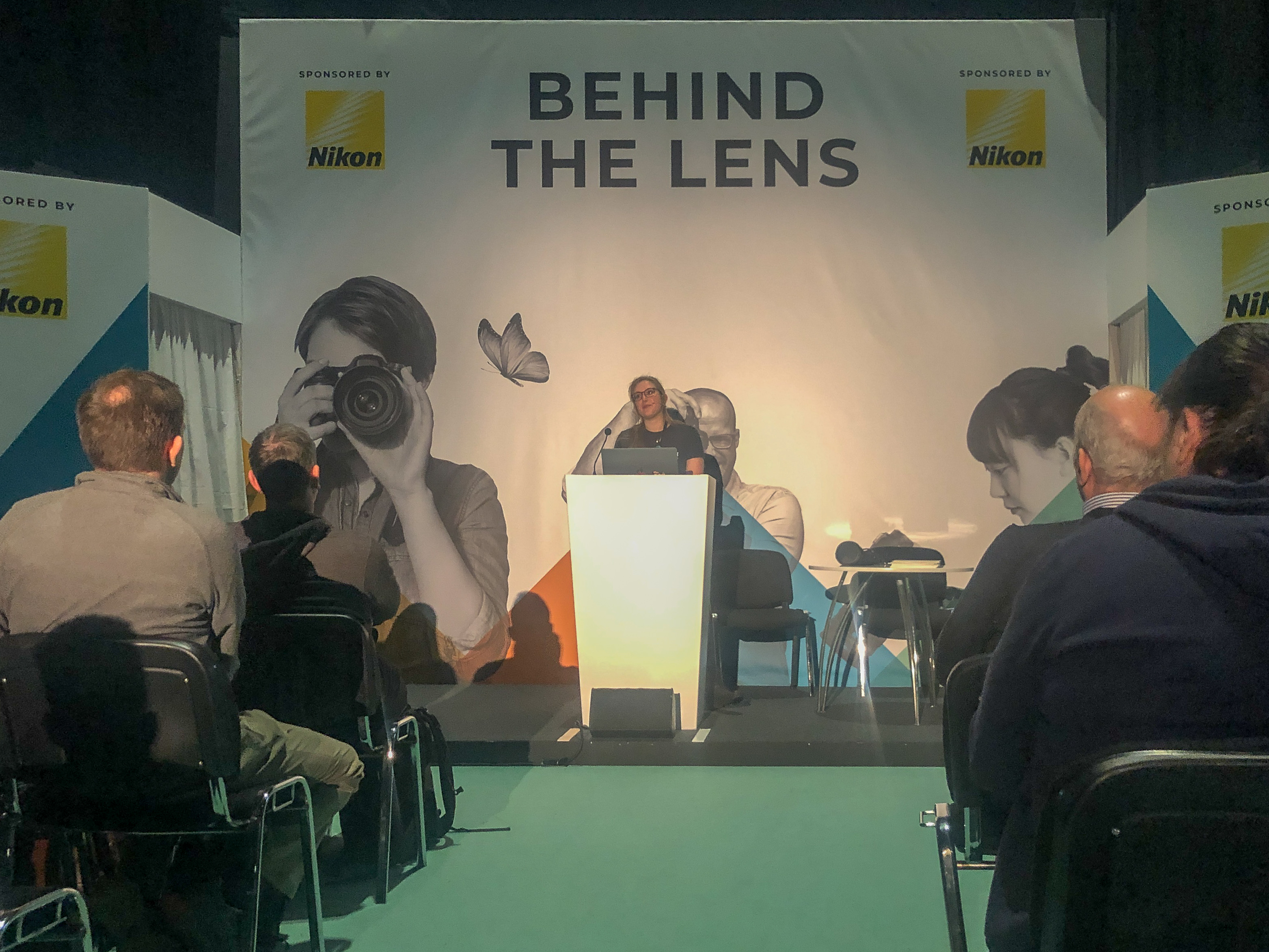 After Amy's talk was finished the show was almost over, we had just over an hour to check out some of the stands we had missed throughout the day. Surprisingly neither of us made a single purchase this year which is pretty unusual for the photography show. Lots of temptations but nothing tempted us to actually buy anything. There is so much temptation you could really go crazy here if you had the money to!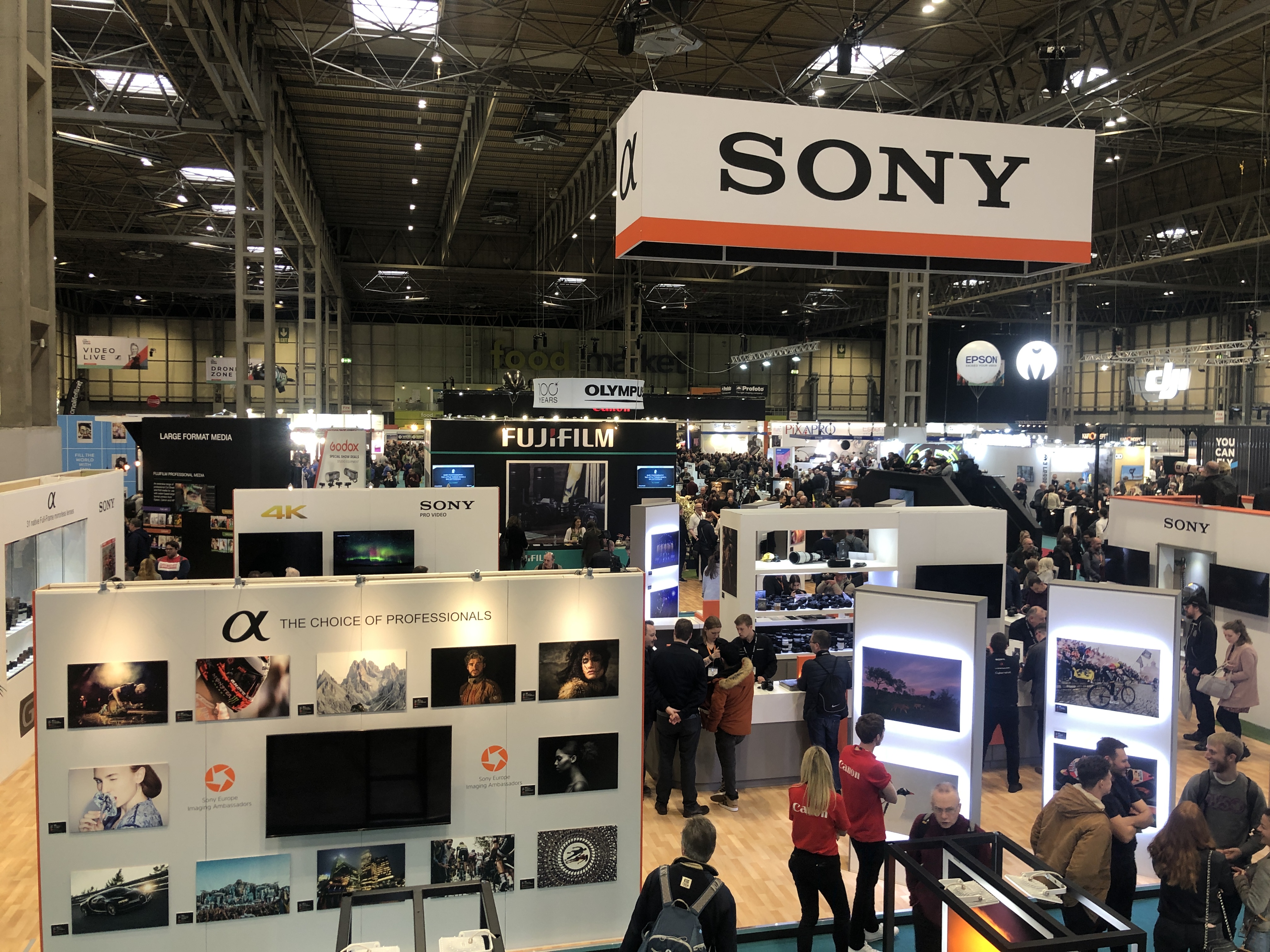 So that was it for another year, its good to see the show growing year on year and with the addition of The Video Show this year I'm sure that will draw even more crowds in coming years. Certainly the highlight for me this year so seeing Amy Shore's talk and of course putting some faces to names with the guys at Samyang UK!

After a long day we headed out of the NEC and off to Star City for much needed food, Pizza Hut certainly hit the spot. A great day all round, see you next year!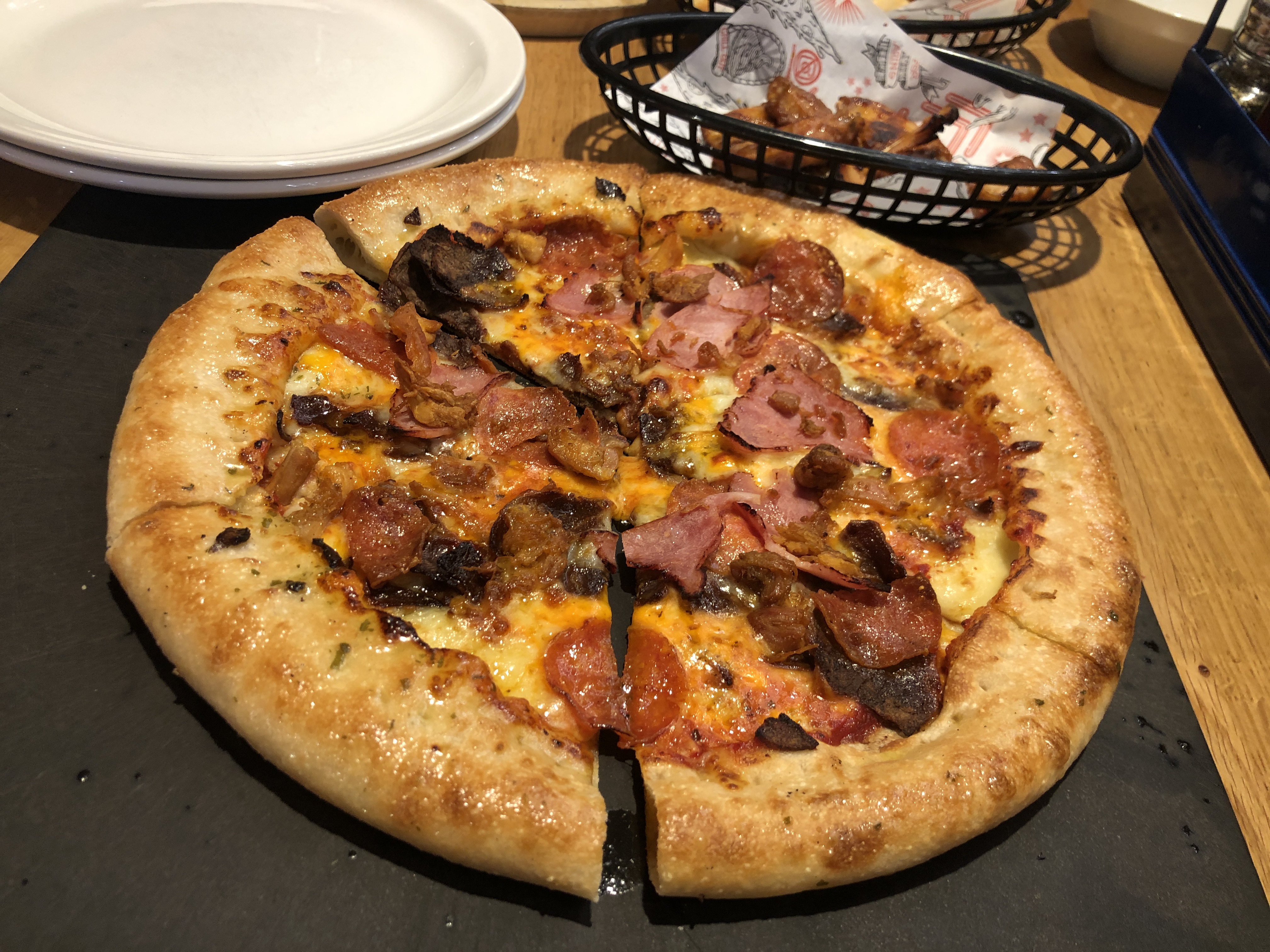 *Image courtesy of Samyang Lenses UK
All images shot on iPhone X