Spanner Monkeyz Workshop Shoot
As regular readers or followers of mine will know the majority of my work is around automotive events and charity supercar meets. There has been lots of standard car shoots as well but this was a relatively new area for me and something I knew little about.
I had been asked by a company called Spanner Monkeyz based on the outskirts of Birmingham to visit their workshop for a promotional style photoshoot.
I arrived on a miserable Thursday afternoon to find an unassuming unit in the heart of Cradley Heath emblazoned with the Spanner Monkeyz logos, I was certainly at the right place!
When I stepped inside I was blown away by the colours and vibrancy of this little workshop, with the guys busy working away on their custom creations all built in house!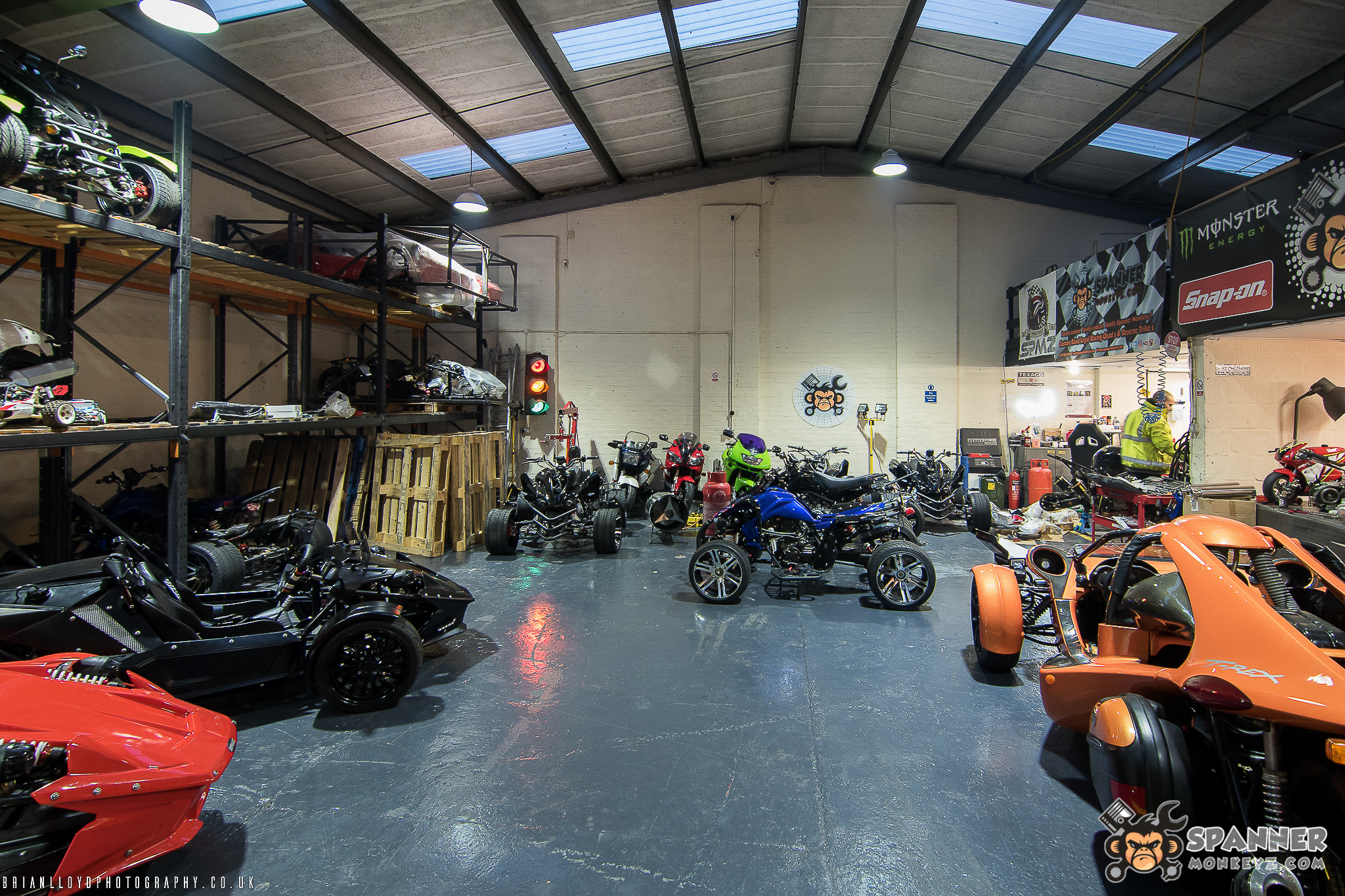 Team leader Liam O'Brien was kind enough to show me around the workshop and some of the incredible creations they build before the shoot began. From the custom Hypersport 300cc road legal trikes to custom built quad bikes and more!
The trikes are Spanner Monkeyz "bread and butter" so to speak and the range of optional extras they can install is mind boggling! From Sparco 4 point harnesses and steering wheels to HKS Twin Exhausts or even a fully custom SPMZ Custom Exhaust System!
Even SPMZ quad bikes can be modified to your hearts content, the blue quad taking centre stage was fitted with an Akrapovic exhaust system nonetheless!!!
I couldn't wait any longer to ask about the bright orange machine staring at me.. this was the mighty T-Rex and this thing has to be seen to be believed! The guys started it up for me and the noise from it is simply incredible!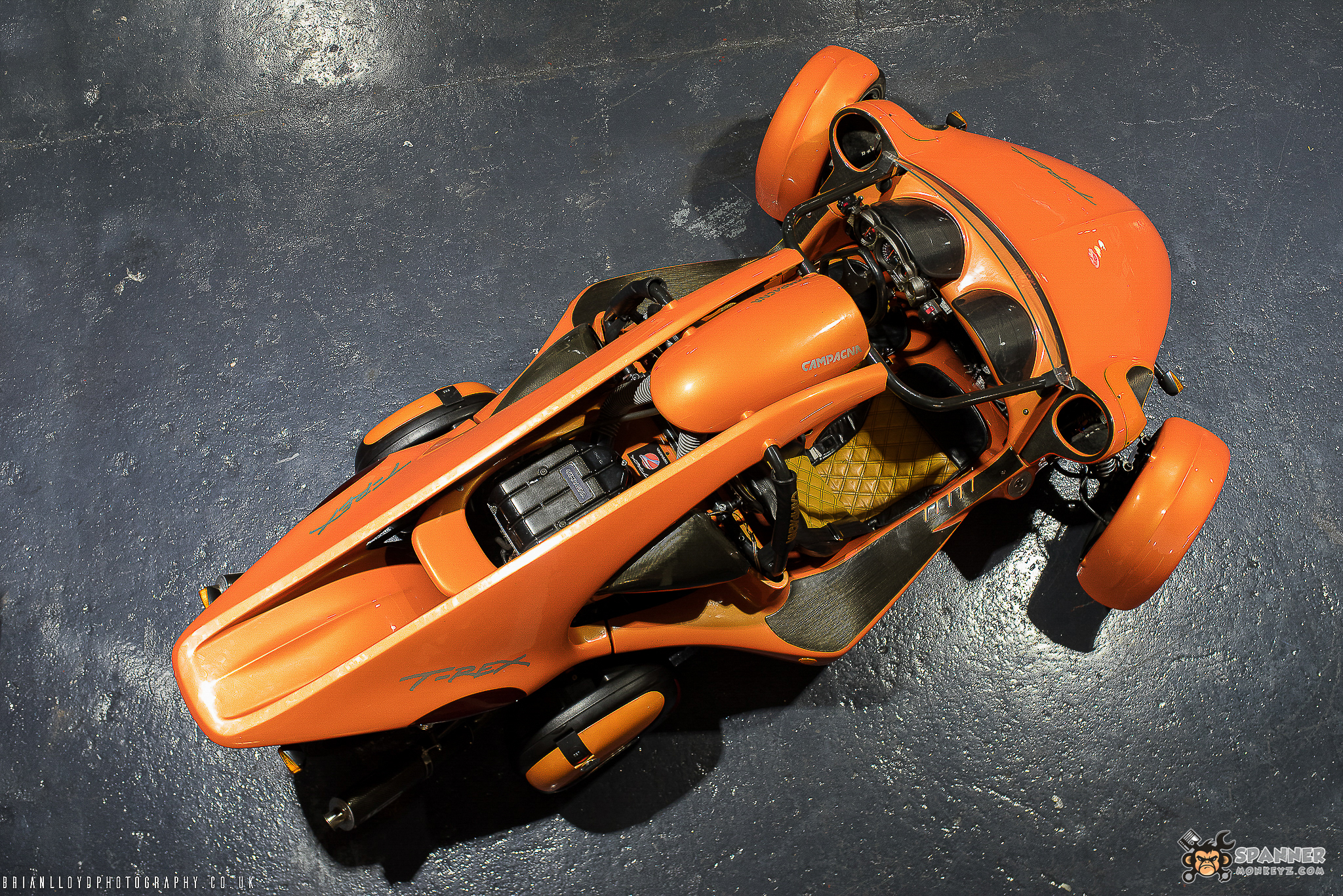 This machine is very rare with only a small handful ever built. This one in particular being sourced direct from Dubai, Spanner Monkeyz will do their thing and more than likely make it even more amazing than it is today! If your interested in the T-Rex (why wouldn't you be) get in touch with the guys at the link at the bottom of this blog.
After a good look around the workshop I needed to let the guys get back to work creating the cool creations they come up with and it was fascinating to see them working on the quads and trikes and a unique John Player Special trike that was sadly in pieces as they worked their magic.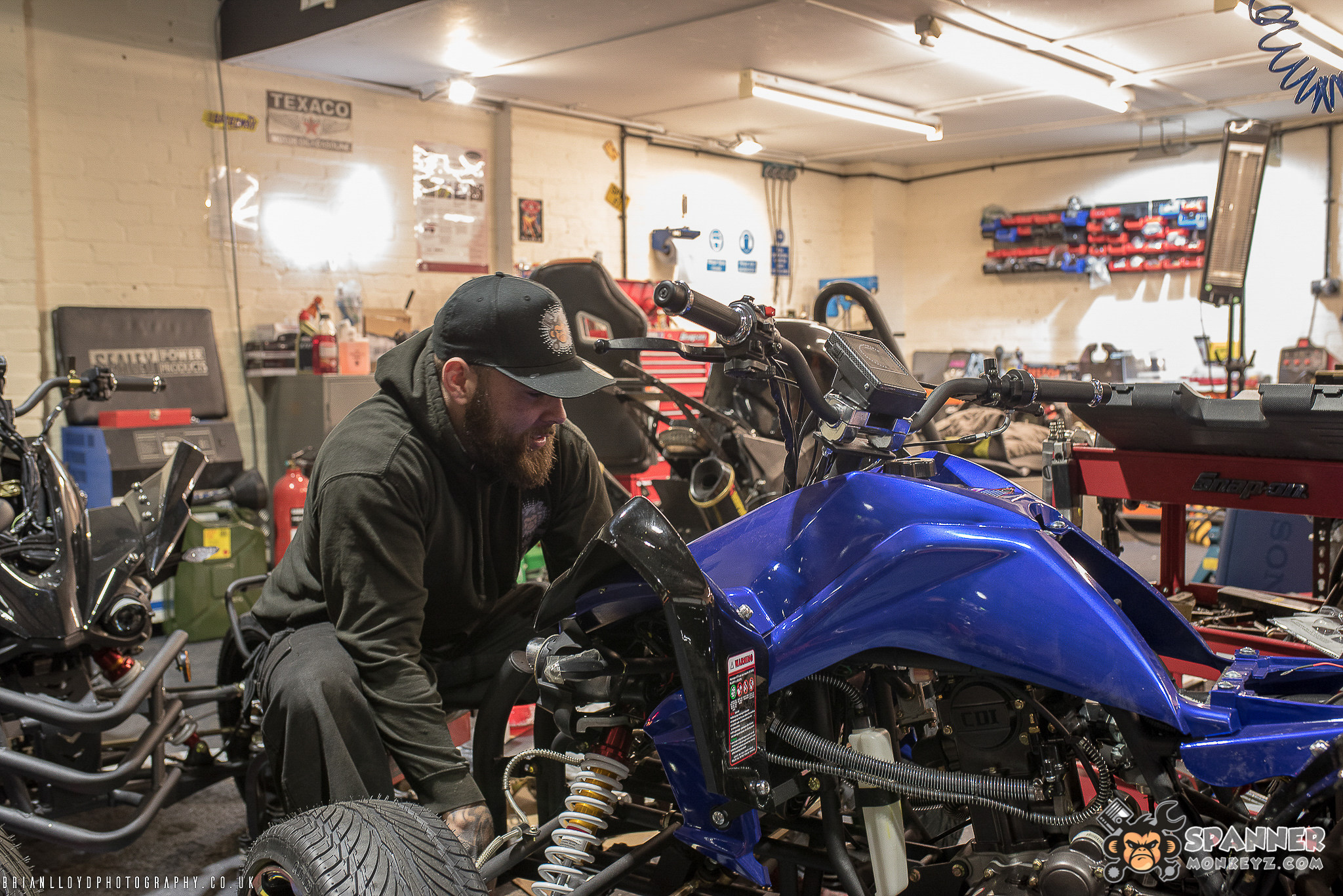 Now I'd finished looking around workshop and shooting everything inside we pulled some of the trikes outside to get some light painted shots that really made the Ferrari Red paintwork pop on the Hypersport 300cc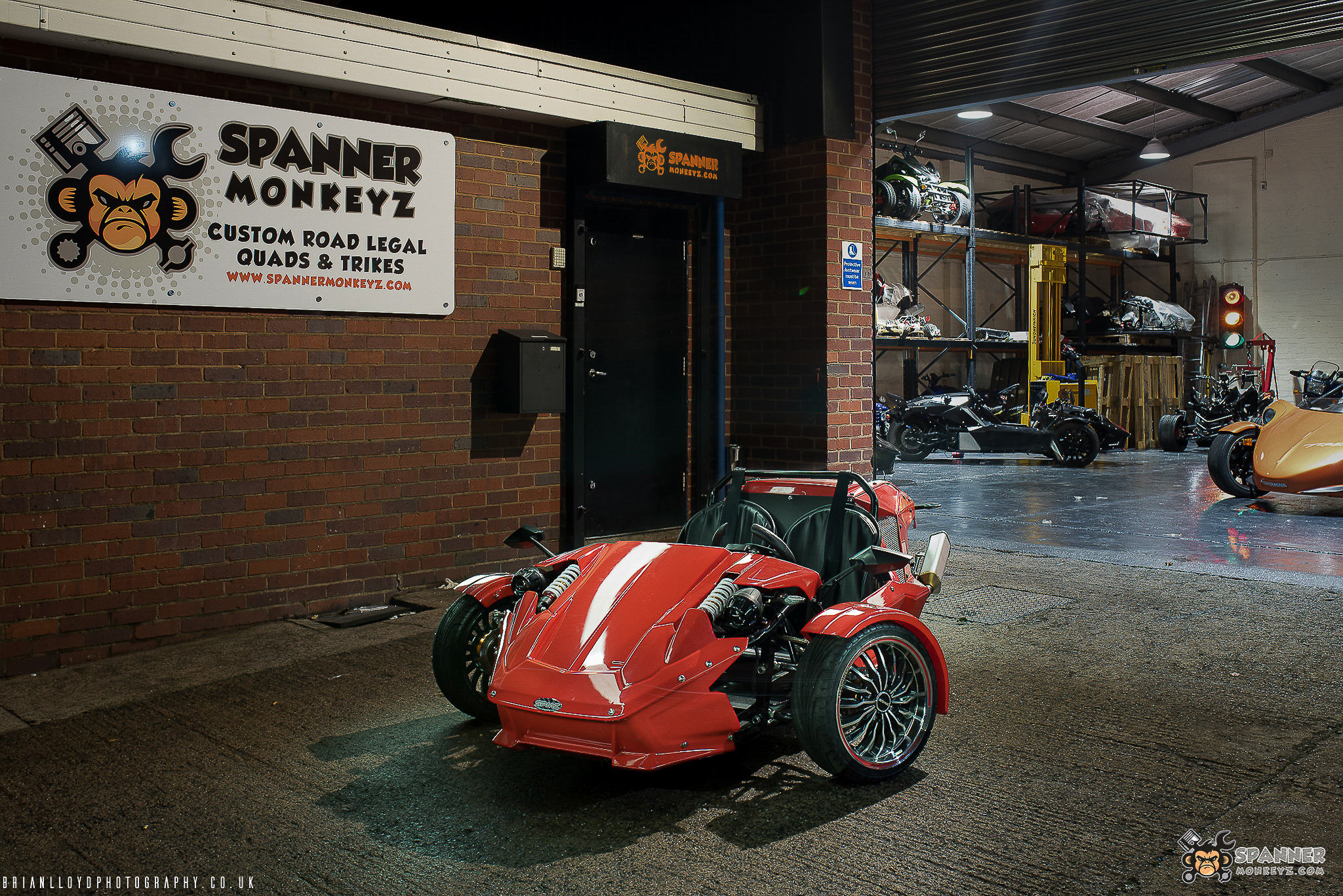 I couldn't believe these machines are actually road legal, seeing them next to normal sized cars and vans really gives perspective to how small they are and how nimble and fun they must be on the road! Hopefully a test drive next time guys??
So that was it, the shoot was over and I learnt so much about this cool new business! If you are interested in learning more about Spanner Monkeyz or enquiring about any of their products you can contact the team at -
http://www.spannermonkeyz.com/contact/
http://www.spannermonkeyz.com/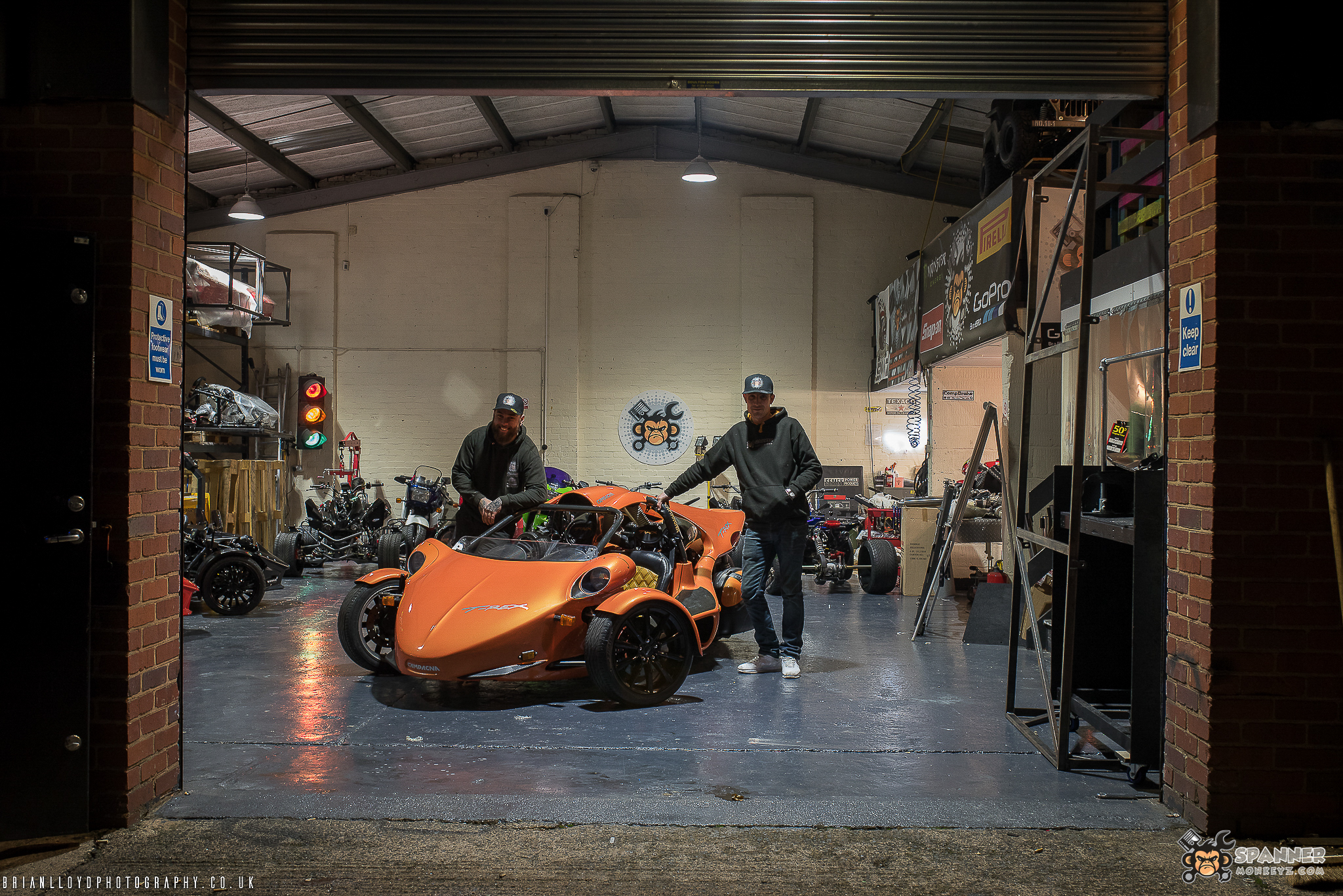 Special thanks to Liam, Danny and Qas for their hospitality!