Sportscars Together Day - Celebrating 70 Years of Porsche
Another weekend, another car event! Just cant beat this time of year, back to back supercars most weekends.. This weekend was no exception and first up on Saturday was the Sportscars Together Day to celebrate 70 years of Porsche in 2018
Last year was Ferrari's 70th anniversary and they put on a great show for their celebrations in the North West. I have to admit I'm not as big of a fan of Porsche as I am of Ferrari but I was still looking forward to seeing some special cars.
Headed off nice and early and as we've been getting used to lately the weather was lovely! Arrived about 10am and on my way in had a little surprise.. I spotted something furry in the middle of the road, thinking it was a mouse or something I stopped quick to check. When I looked it was a baby mole!! Didn't seem to be moving much so I picked it up and it soon started kicking about then, popped it in the bushes and went on my way.
I was surprised to see the concourse area so full early on in the day, still a few arriving but near enough all the parade cars were lined up on the lawn. A great sight to see in such a beautiful setting as Cholmondeley Castle.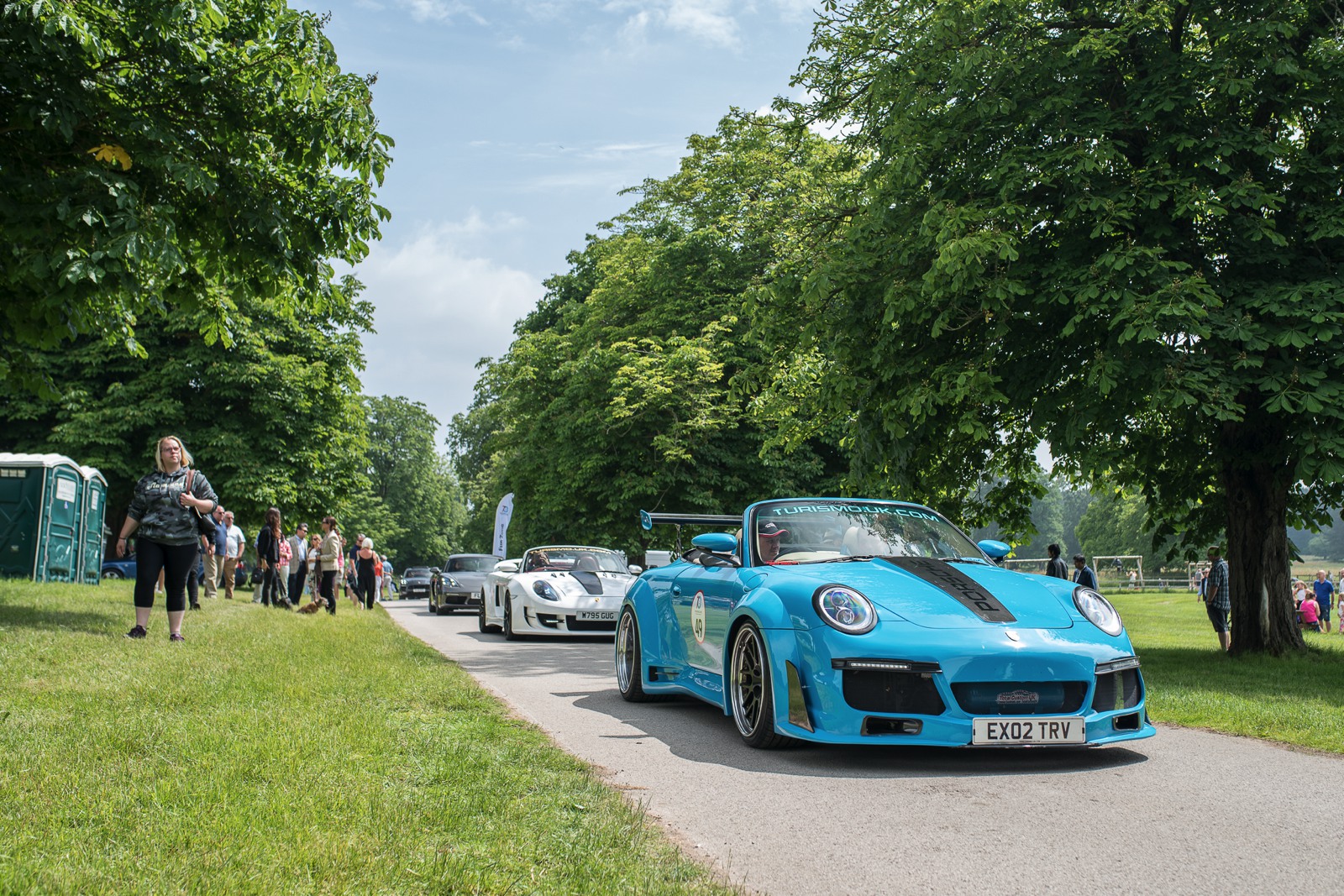 As I mentioned I'm far from an expert when it comes to Porsche but certainly recognised some of the big hitters straight away! GT2 RS, 991.2 GT3 RS, 918 Spider, 911R, Carrera GT to name a few were all in attendance, from classics to full on race cars there really was something for every Porsche enthusiast on display here!
I spent a good hour or so strolling around the cars and taking some photos and then headed off up to the "Porsche village" to get some food and drink. The food stands were crazy busy, literally queues right across the field so I decided I could wait for food and headed for a drink. The bar was serving some lovely orange stout which went down a treat in the sunshine. Grabbed myself a commemorative beer as well which I doubt I'll ever actually open..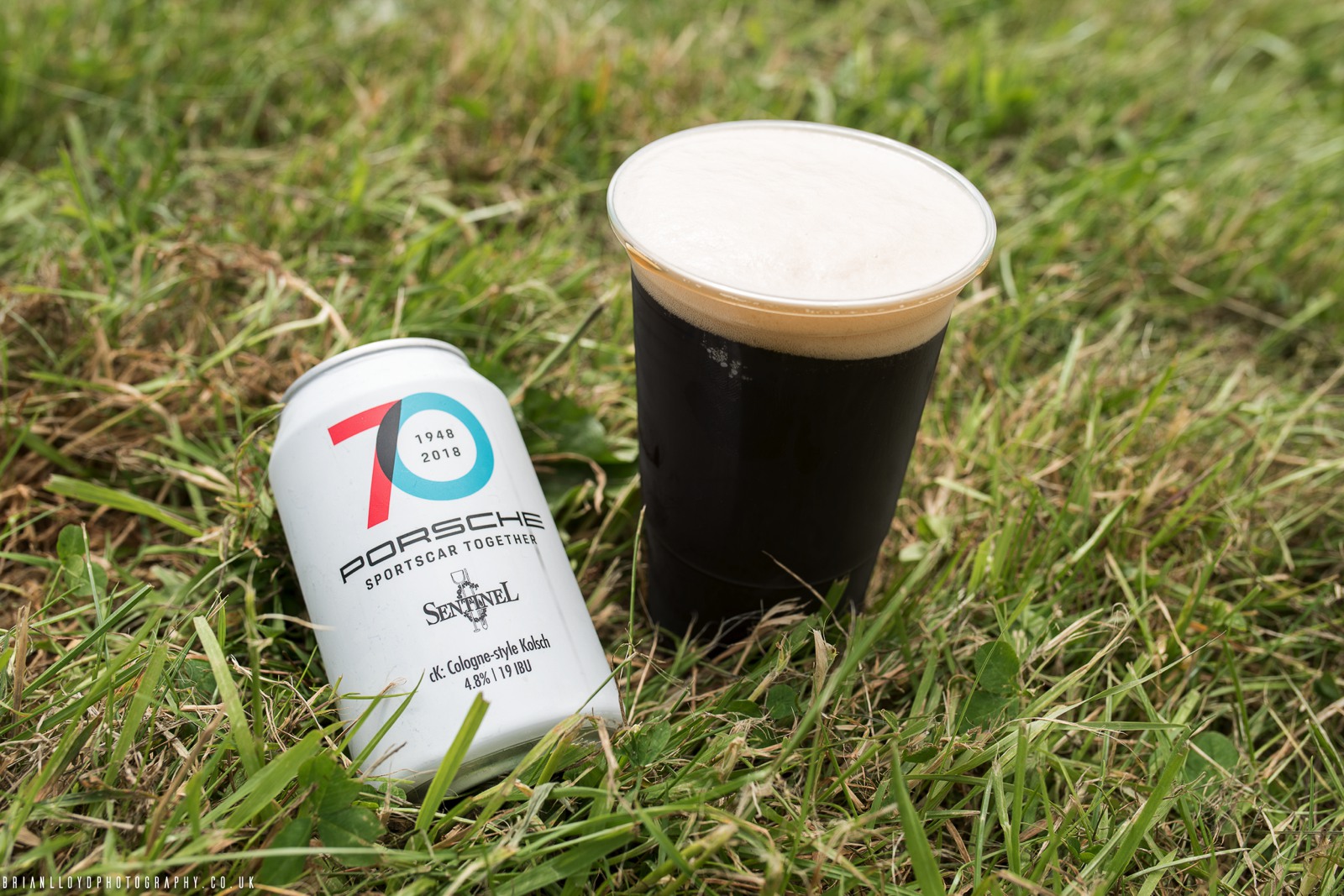 After a lovely pint I decided to head up for a wander around the grounds of the castle, whenever I've been here for Pageant of Power the castle has always been too far away and closed to the public I think so never been up near it.. Shame it had some scaffolding on parts but a stunning building nonetheless.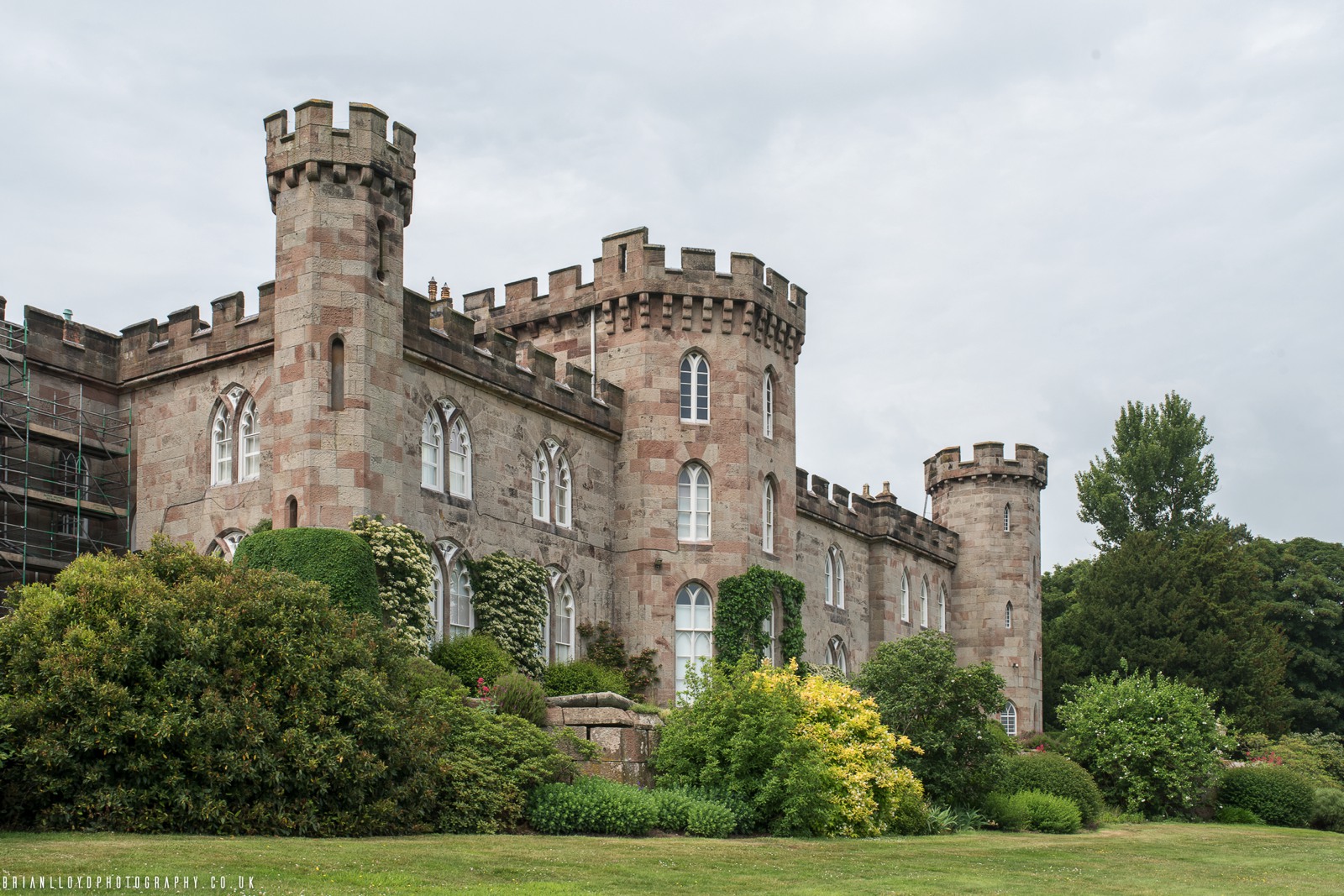 As I was walking back down to the concourse area I noticed a guy flying a Mavic Pro and I couldnt resist heading back to the car to grab mine. There were a good few planes and gliders flying overhead so it was a very short flight and very low, just cleared the trees and stayed at that height. A 90 second flight and 3 photos which was all I needed.
As time went by some cars started to leave which got everyone a bit confused as it was advertised that there would be a full parade at 3pm which nobody seemed to know much about other than those that had seen the itinerary on Stratstone's Facebook page. Quite a shame really as it meant the likes of the 918 and 911R amongst others had left before I got chance to see them on the move.
I didnt want to miss any others so headed off down the parade route which had just turned into the exit route for most cars now sadly. Got myself set up in a few different places and managed to capture some nice shots of the cars coming down a lovely road with the sunlight peering through the trees!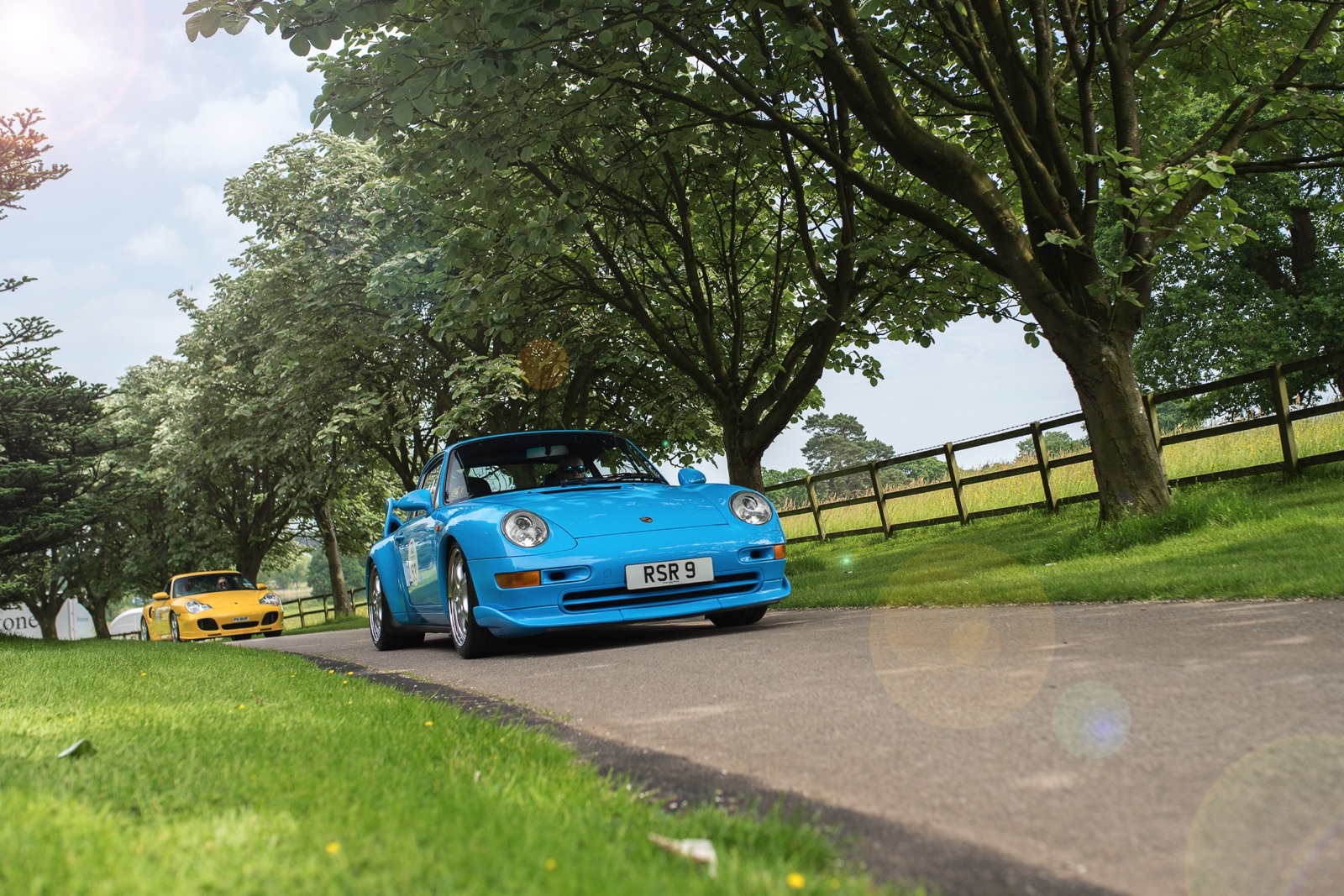 After a good hour or so sitting at the side of the road I realised there cant have been many cars left on the main field so decided to start heading off home. On the way back I spotted the Carrera GT, had a chat to the owner who actually owned two of them! One white and one yellow, such a cool car and to have two of them is just amazing!
By now there really was only only a few cars left around, one lovely 911 stood out, loved the blue colour which just made for a really nice shot and one of my favourites of the day I think..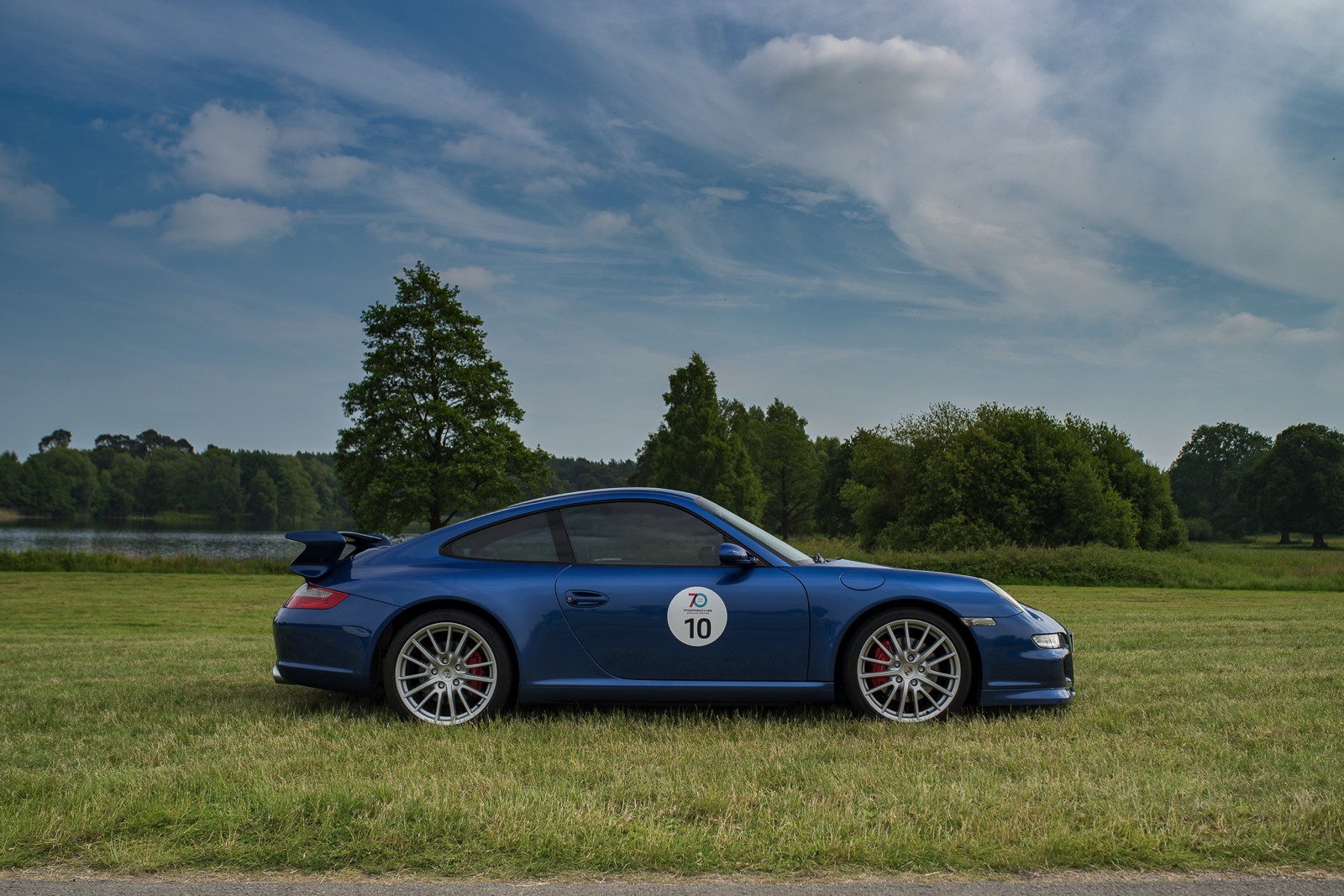 So that was that, I headed off about 4.30pm, half an hour after the event had officially finished. Walking back to the car I couldn't help but feel a little sad that the Pageant of Power had not been held here for the past two years. Known by some as the "Goodwood of the North" it really was a great event and attracted some interesting cars over the years. Fingers crossed it returns in 2019 and maybe I'll even be there as media this time around if all goes well.
A great day out which really has given me a newly found love for all things Porsche!!