Tatton Park Stars and Stripes
It was time for another event at Tatton Park in Cheshire and this time it was something a little more unusual for me, Stars and Stripes! American cars are not usually my thing, while I can appreciate the amazing styling from back in the day and the thunderous engines they can never compete with modern European sports or super cars for me.
Even so I was looking forward to a nice day in the sunshine with a few mates and some shiny chromed cars!
Day started early with us all meeting at a friends and jumping in the little Abarth for the short trip to Tatton, a quick stop at Morrisons for breakfast was in order first though! Cant describe my disappointment that I missed the "Big Daddy" breakfast by a few weeks though...
Breakfast done we set off on the short journey from Stockport to Tatton Park.
Sun shining we headed inside and hand a look around the auto jumble first, very similar to the other shows at Tatton but still always worth a look around.
The variety of cars on display was amazing, most of which I have to be really honest I knew very little about. Other than the odd modern Corvette a lot of the cars on display I had no clue what they were. That certainly takes nothing away from these cars though, some of the designs are amazing and I can certainly understand why people love the old muscle cars so much!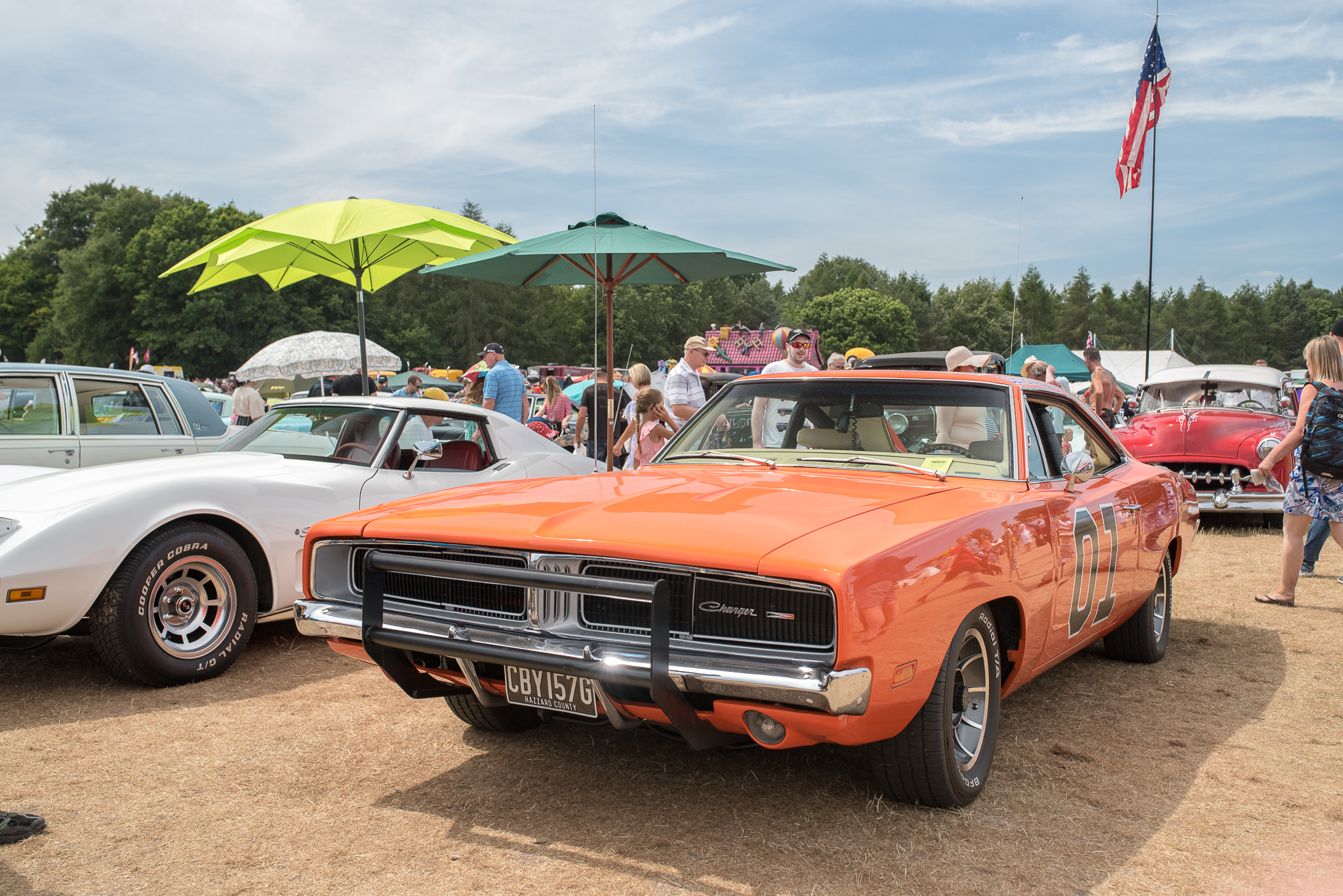 The stand out features of these era of cars are the stunning bonnet ornaments and designs! Some of them are crazy! I couldnt help but get some photos of some glistening in the bright sunshine!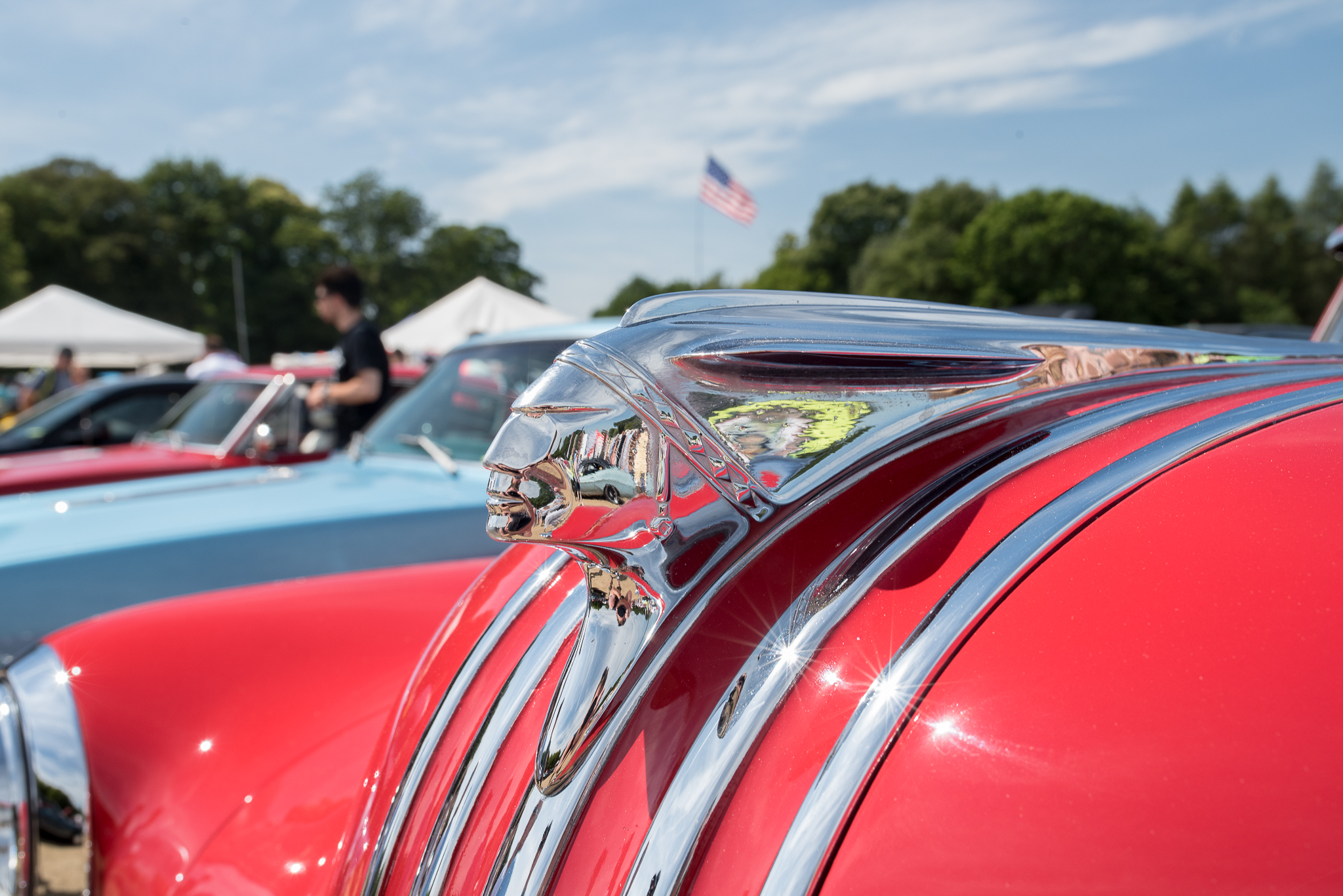 Lots of the cars had some really cool USA themed props in the cars to really add to the feel of the event. Not just cars either, there was a whole section for huge "big rig" style trucks as well as a military section with all kinds of trucks and jeeps on display.
After walking about for a good hour and taking in all the cars we had to stop for a cold drink, we are lucky enough to be in the middle of one of the hottest and longest heatwaves in recent memory at the moment so a cold cider was the order of the day.
We headed back to check out some of the sections we had missed earlier and again I was amazed by the variety and colours of all the 60s and 70s style cars on display.
As with every show I attend I always try and pick up a few model cars for my son Spencer and today was no exception. I managed to find the same guy I'd been to at the Classic Car Show and picked up a McLaren 675LT car and a Porsche 918 Spider, Spencer loved the McLaren so much he even took it to bed with him that night :)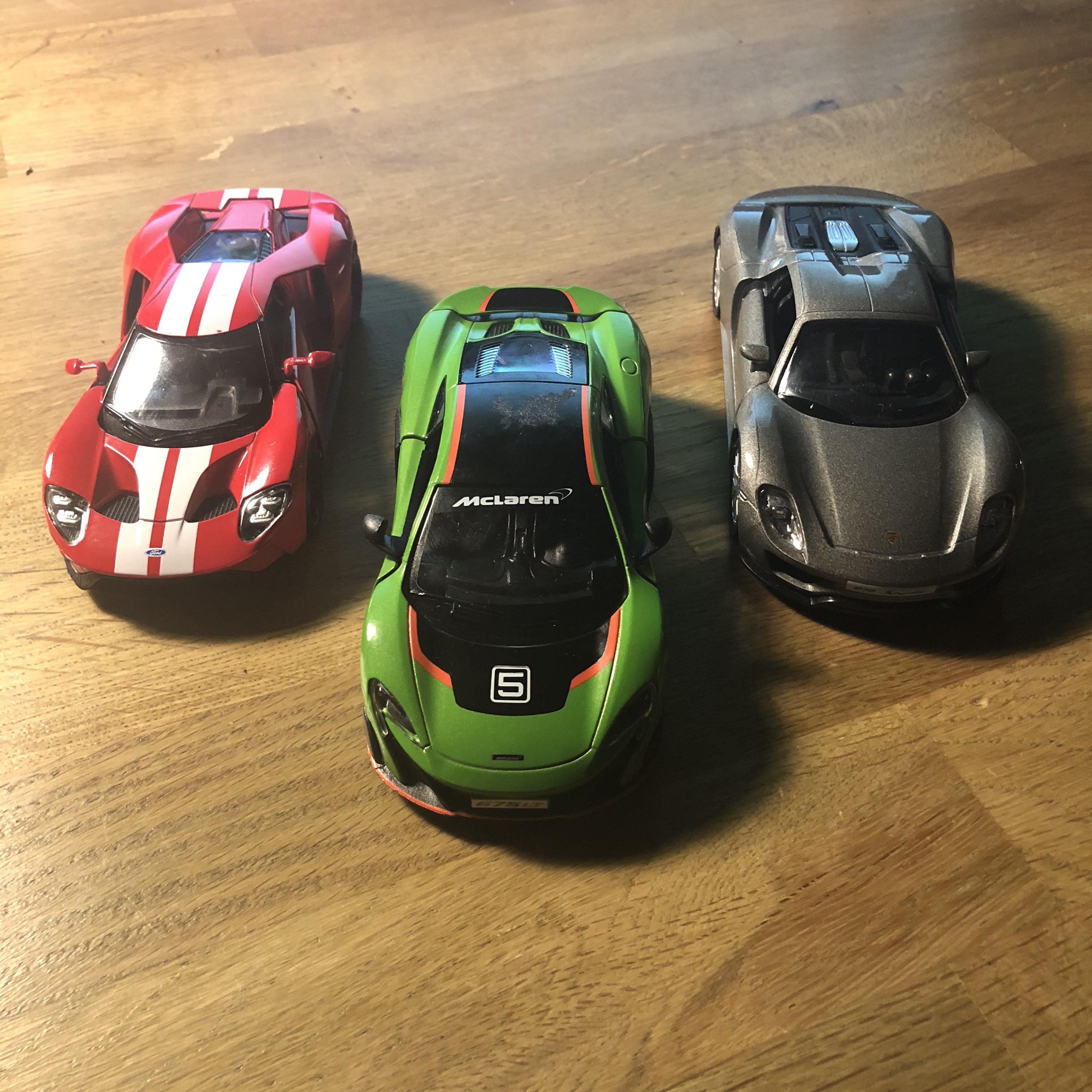 We had seen all the cars by now and decided it was time to head back home for the day. An unusual show for me and one I probably wouldnt usually attend but having enjoyed it so much this year you can bet I'll be back in 2019!
Next up is cars and coffee Manchester and then the big one of the year at Goodwood Festival of Speed!!!!