Top 10 Images of 2019 in Association with Hoya Filters
2019 has been another great year for my photography journey with some new events joining the calendar, meeting lots of new people, new ambassadorship with Velbon Tripods and personally collecting a new car in 2019 was a highlight for me.
A huge thanks to the brands I've worked with this year including Velbon Tripods, Intro2020 and of course my relationship with Hoya filters went from strength to strength in 2019. Not to mention all of my followers on social media etc, without which none of this would be possible!
So here goes with my attempt to narrow down my favourite images of 2019, it was very hard to choose just 10 this year and again some made the list purely for the personal experience of the shot rather than the technicalities.
Hope you enjoy my top 10....
Number 10
Lamborghini Murcielago Wash - Supercar Fest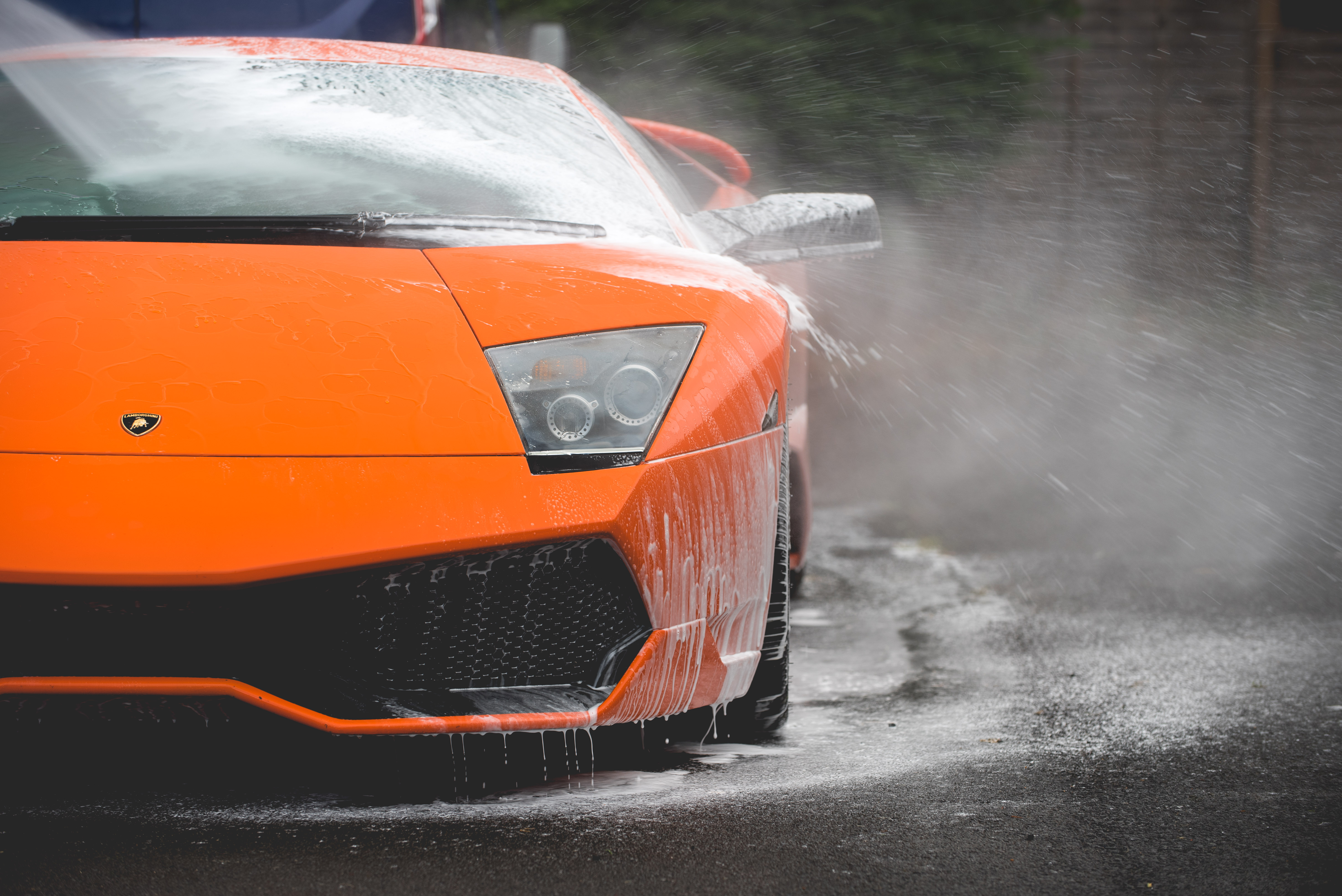 This shot was taken at a new event for 2019, Supercar Fest at Shelsey Walsh hillclimb, what a fantastic event it was as well. Huge diverse mix of cars and all running up the hillclimb throughout the day. This image was taken early in the morning before the hillclimb runs. Nice fast shutter speed froze the action perfectly to show the snow foam dripping from this modern classic supercar.
Number 9 Classic Remise Dusseldorf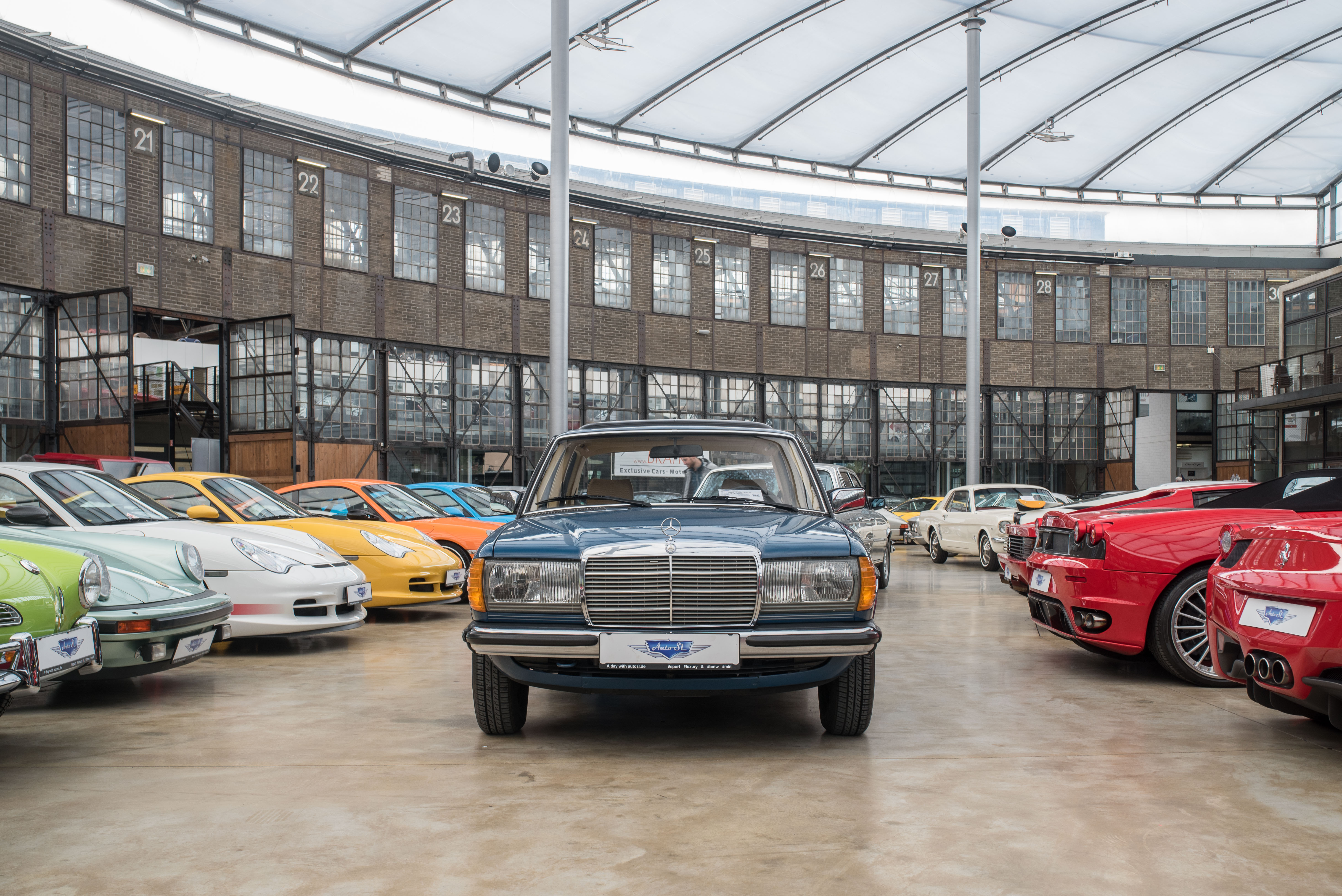 I visited the Classic Remise in Dusseldorf back in March during a business trip to Germany. I had a few hours spare between meetings and just had to get to see the classic remise that I had heard and seen so much about. This place was incredible and one of them kind of places were photos never really do it justice. I chose this image to try and show the variety of cars and the incredible setting of the domed atrium where the cars are displayed.
Number 8Bicester Heritage - Sunday Scramble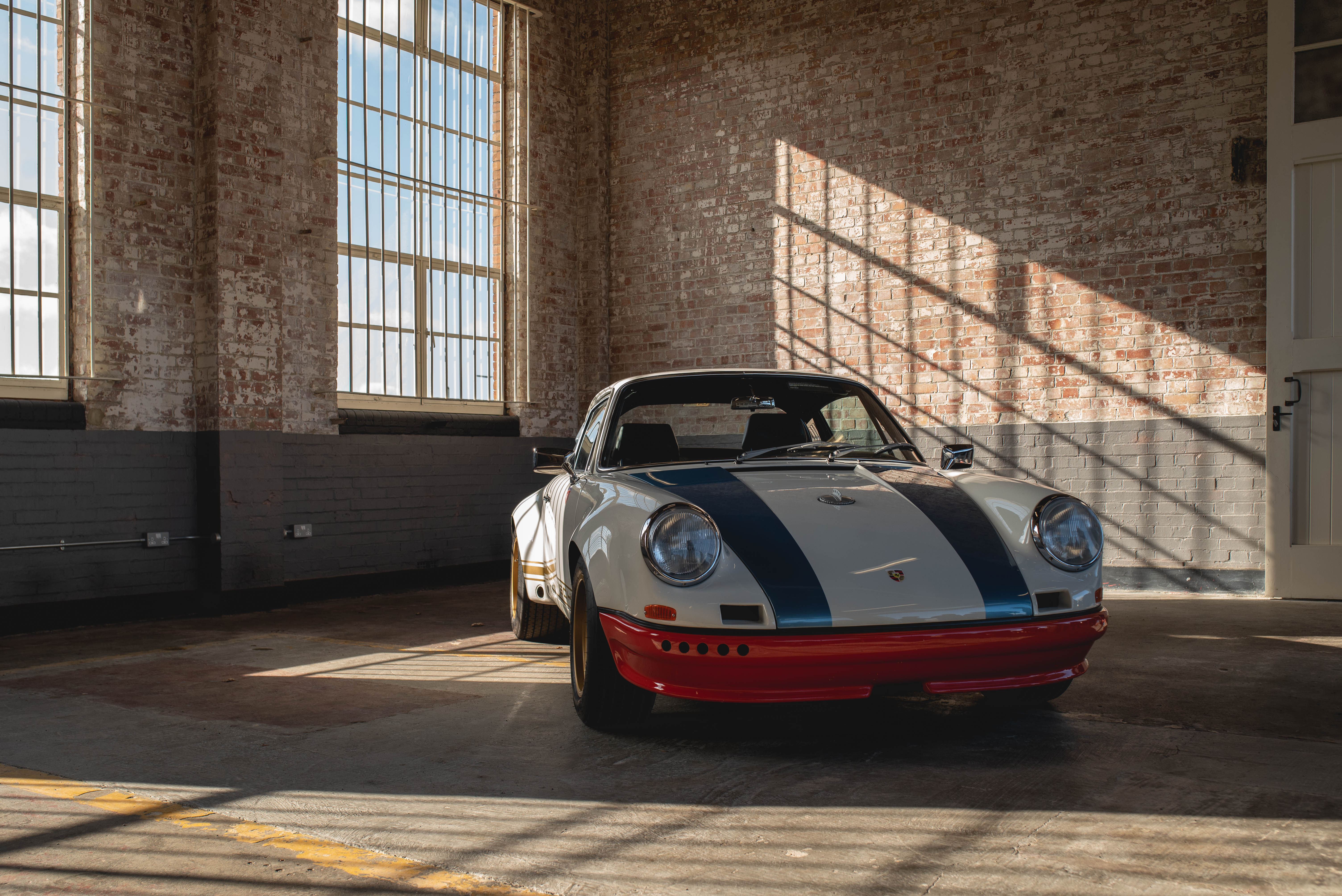 Bicester Heritage was a great event in 2019, a new one for me but certainly wont be my last time attending. It was really hard to chose a single image from this event as the setting alone with the slightly decayed buildings gave some excellent photo opportunities. I chose this images purely for the amazing light being cast into this room. The early morning sun casting some lovely tones onto this classic 911.
Number 7 Salon Prive at Blenheim Palace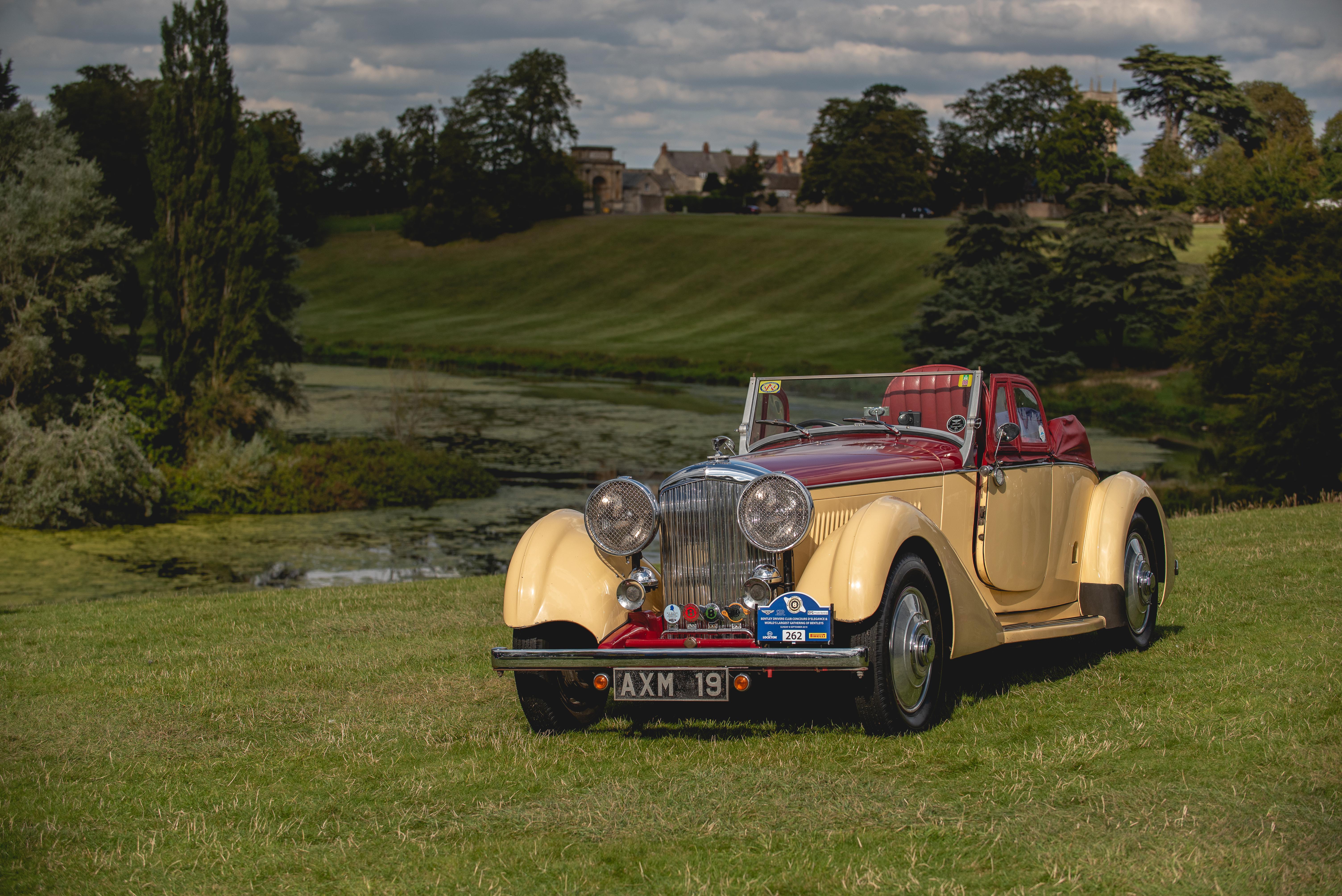 Just like with Bicester it was very difficult for me to choose just one image from this event as the calibre of cars was simply stunning. The salon prive show had some incredible machines on display, from a row of one off Pagani Zondas to things like a McLaren F1 and P1 to a range of differently specced Sennas. However, this classic Bentley was my favourite of the day. Over 1000 Bentleys were on display that day, a new world record. The grounds of Blenheim Palace gave a perfect backdrop to some beautiful classics, this being a perfect example.
Number 6 BAC Mono Factory Tour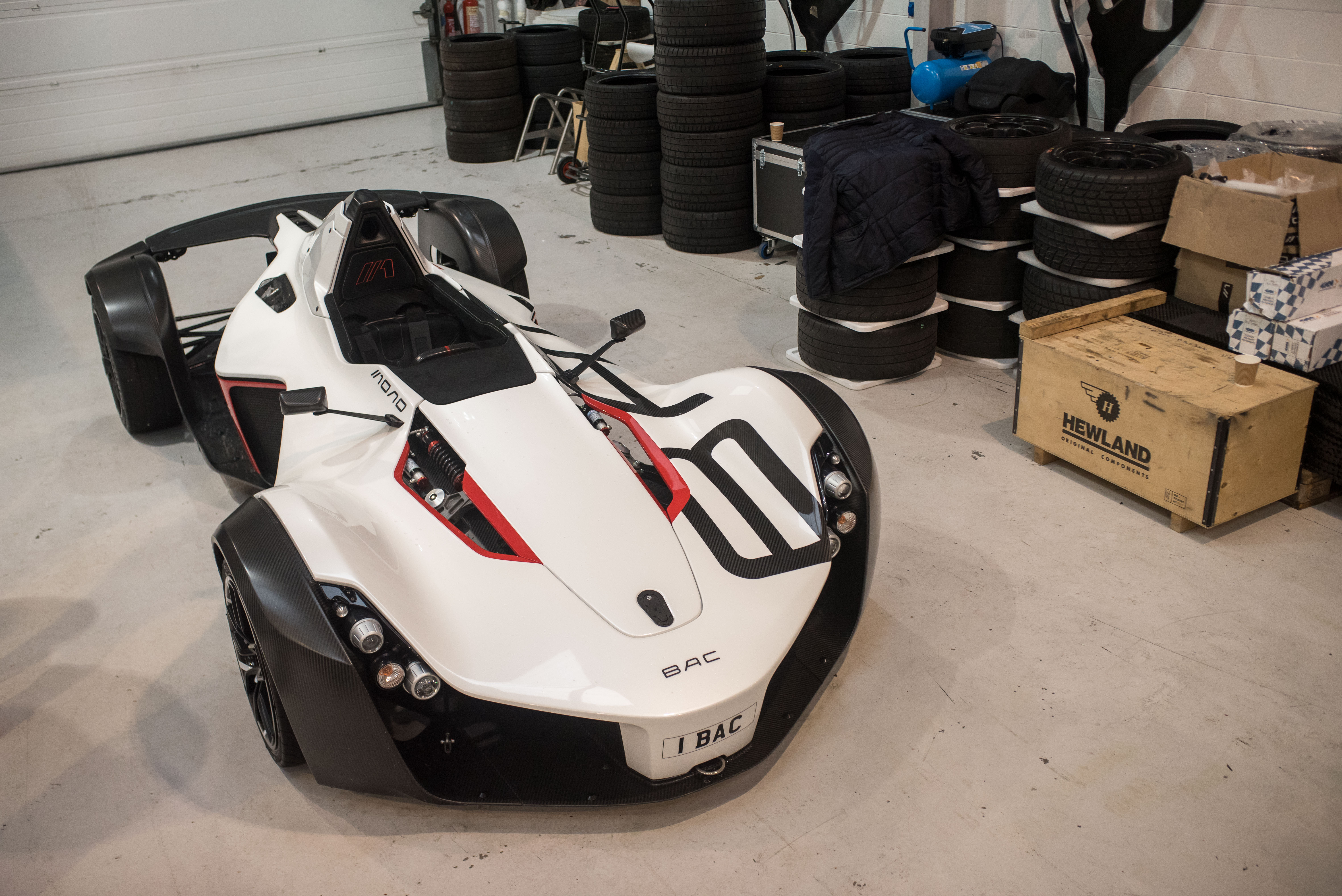 Earlier in the year I had a great opportunity to join Cars and Chronos at one of their events and this time around was at the BAC factory in Liverpool. This was a great morning and a fascinating insight into how a small bespoke supercar company operates. I went for this image for the simplicity of the shot. The car does the talking in this image, a stunning customer supercar returned to its factory for the day. What more could you want!
Number 5 BMW 4 Series M Sport Convertible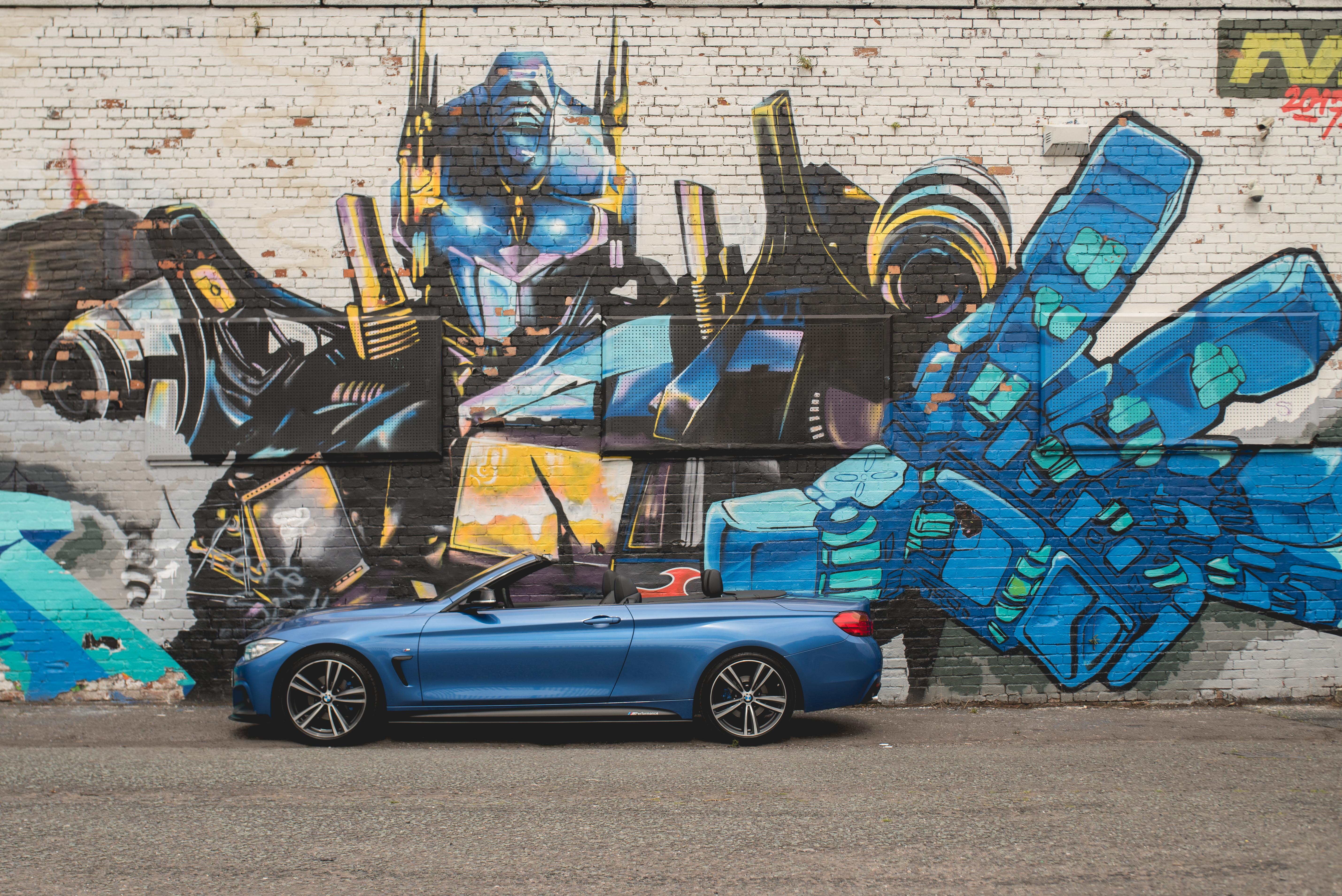 This shot made it so far up the list for one reason only. It is my new car that I collected in 2019. Keen followers may remember an image of my Abarth 595 made the list last year shot in this exact location. I spent a long time this year deciding on what car to go for next and I am delighted with my choice and as you can imagine there have been many shots taken of the car already. I'm hoping to take the car over to Europe in 2020 so hopefully it will make the list again next year.

Number 4 Goodwood Festival of Speed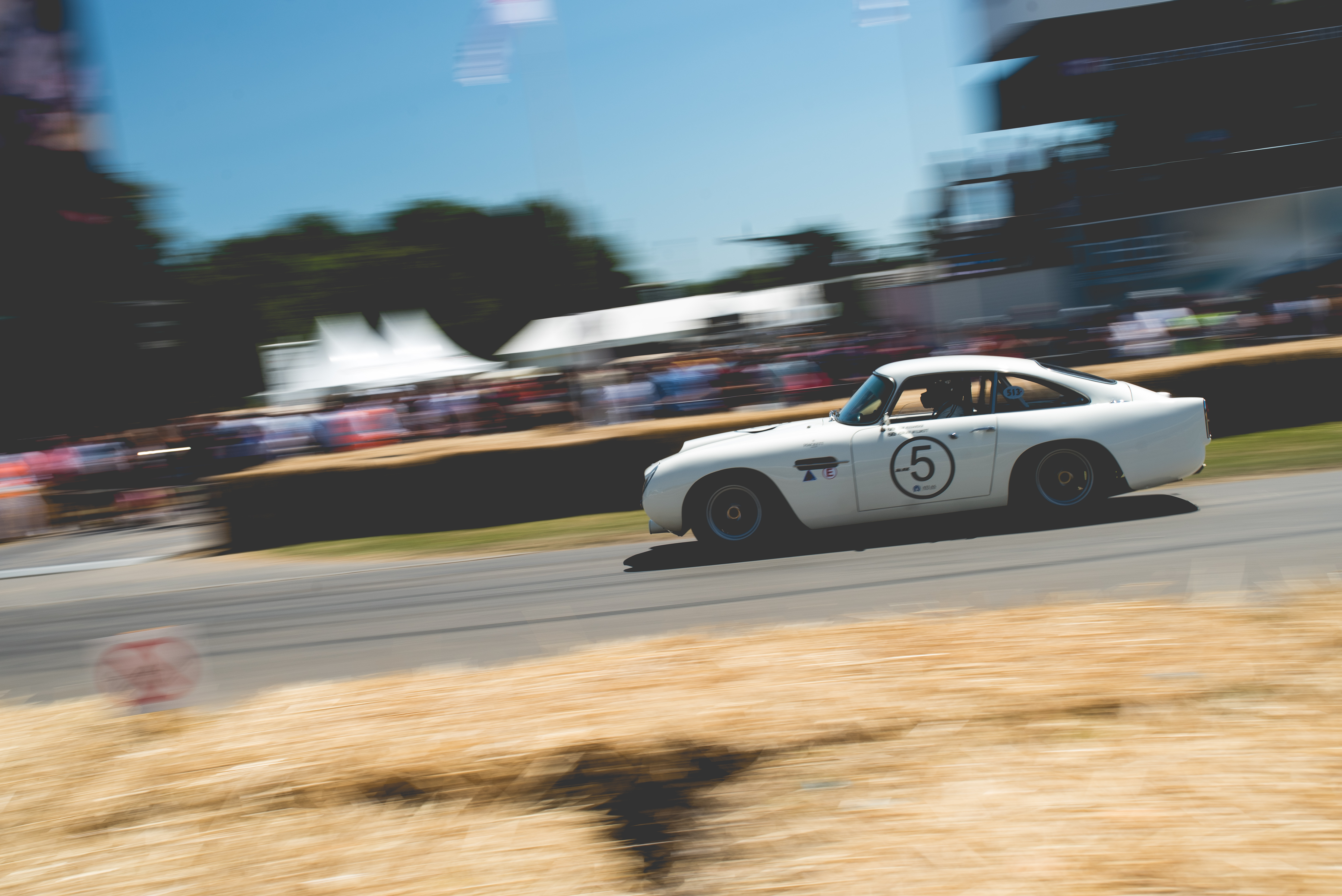 My first image from this years Festival of Speed. As with every year its almost impossible to choose a favourite image from this huge event so I went with two this year. This being the first, I chose this for the sheer feeling of speed I think this image portrays. The classic Aston really at home on the hillclimb with the huge manufacturer stands in the background.
Number 3Goodwood Festival of Speed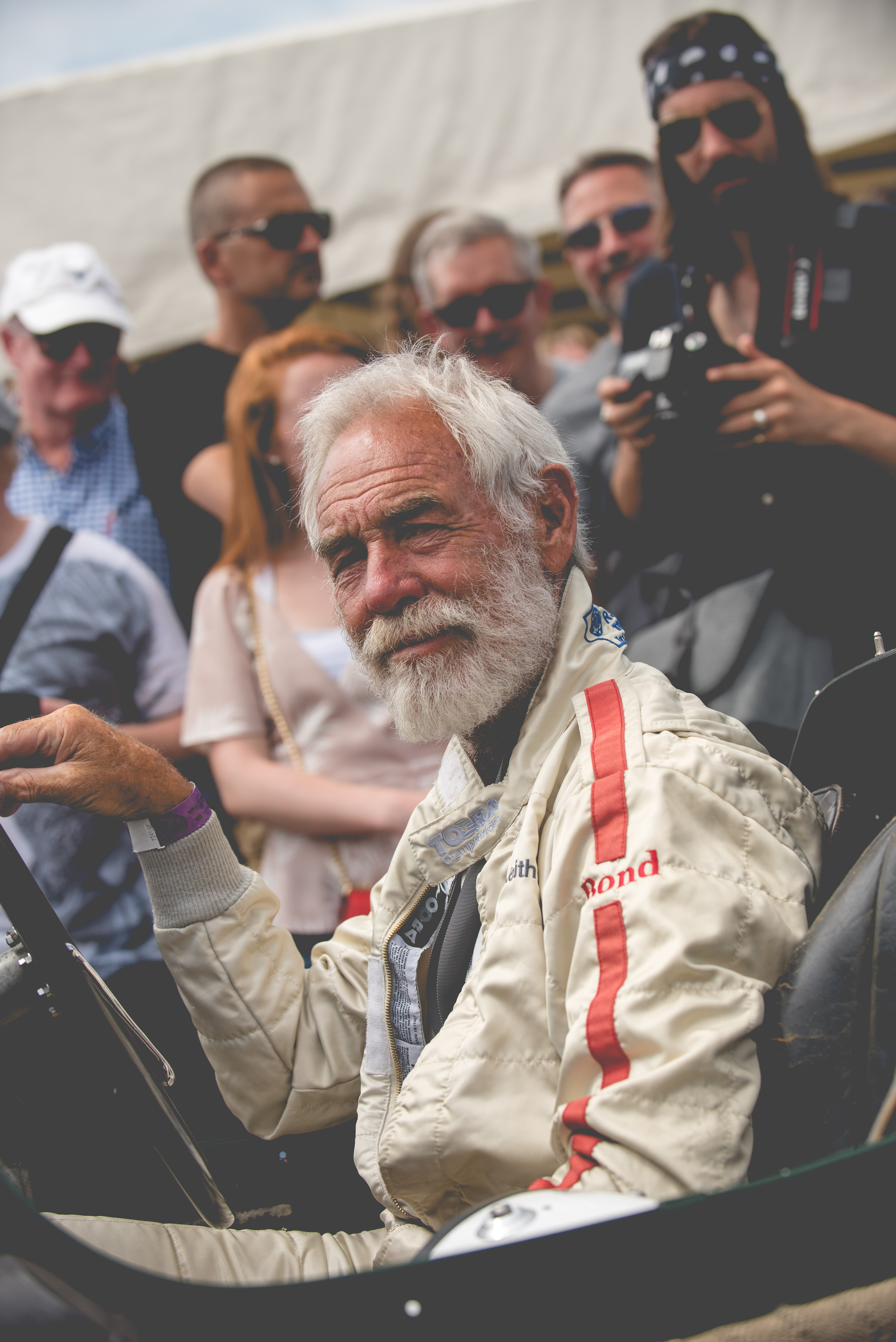 Another image from Goodwood and something a little different this time. Goodwood of course has plenty of amazing cars on display but for me a huge part of FoS is the people and the characters that grace the paddocks. This image is by far my favourite from the event, I think it captures the true sense of Goodwood. From the weathered leather on the seats, the smile of a driver about to tackle the famous hillclimb in a true classic car. Everything Goodwood is about for me!
Number 2Autosport International Arena - McLaren Senna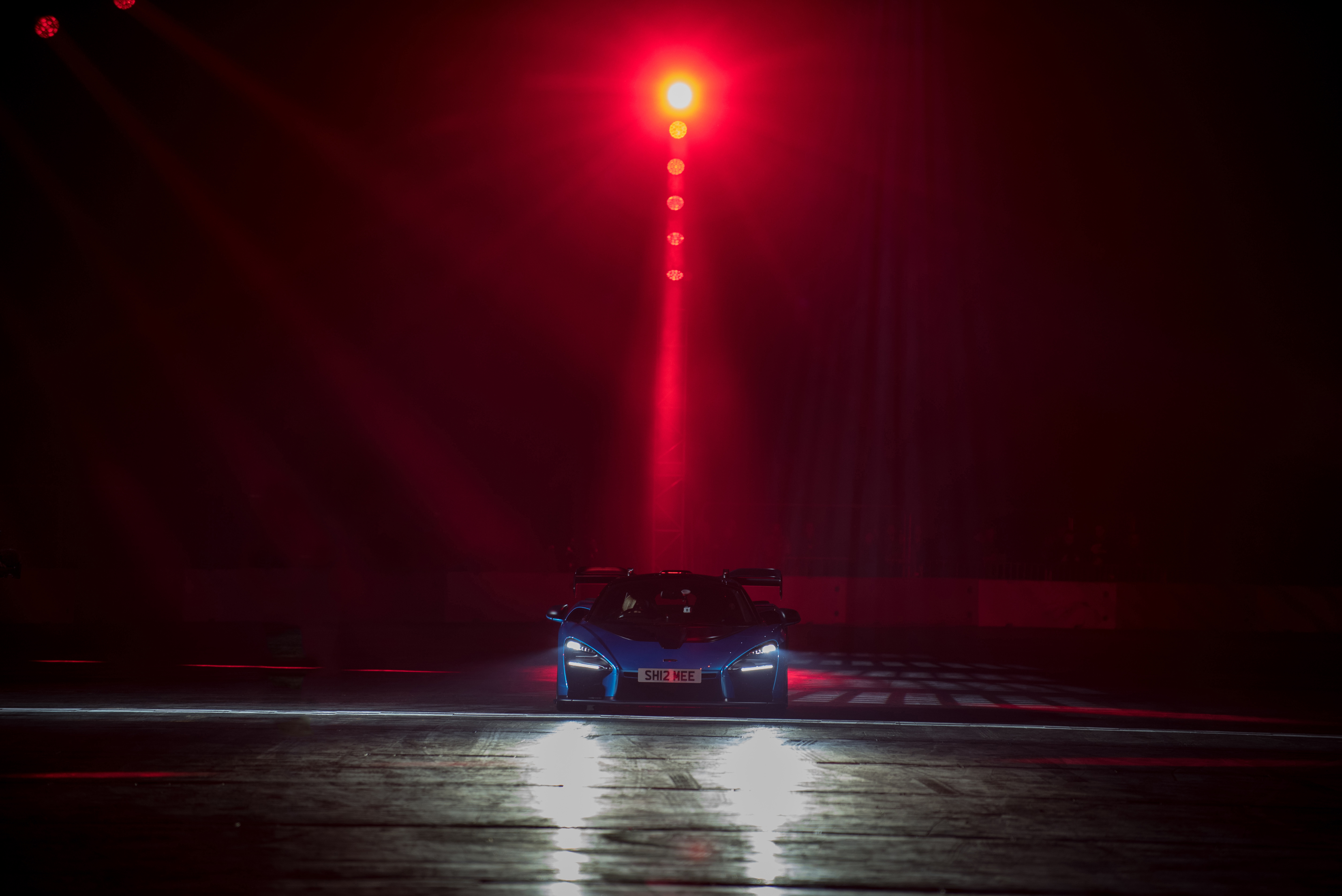 This is a very special image for me and very nearly made the top spot. Most will know this car belongs to the famous YouTuber Shmee150, my son and I joined Tim for his collection day of this car at McLaren Manchester and then only a few days later it was at Autosport. It took a few of the rehearsal shows for me to get in the right position for this shot and I love the ominous red colours against the cerulean blue paintwork of this stunning hypercar.
Number 1 Concours of Elegance - McLaren F1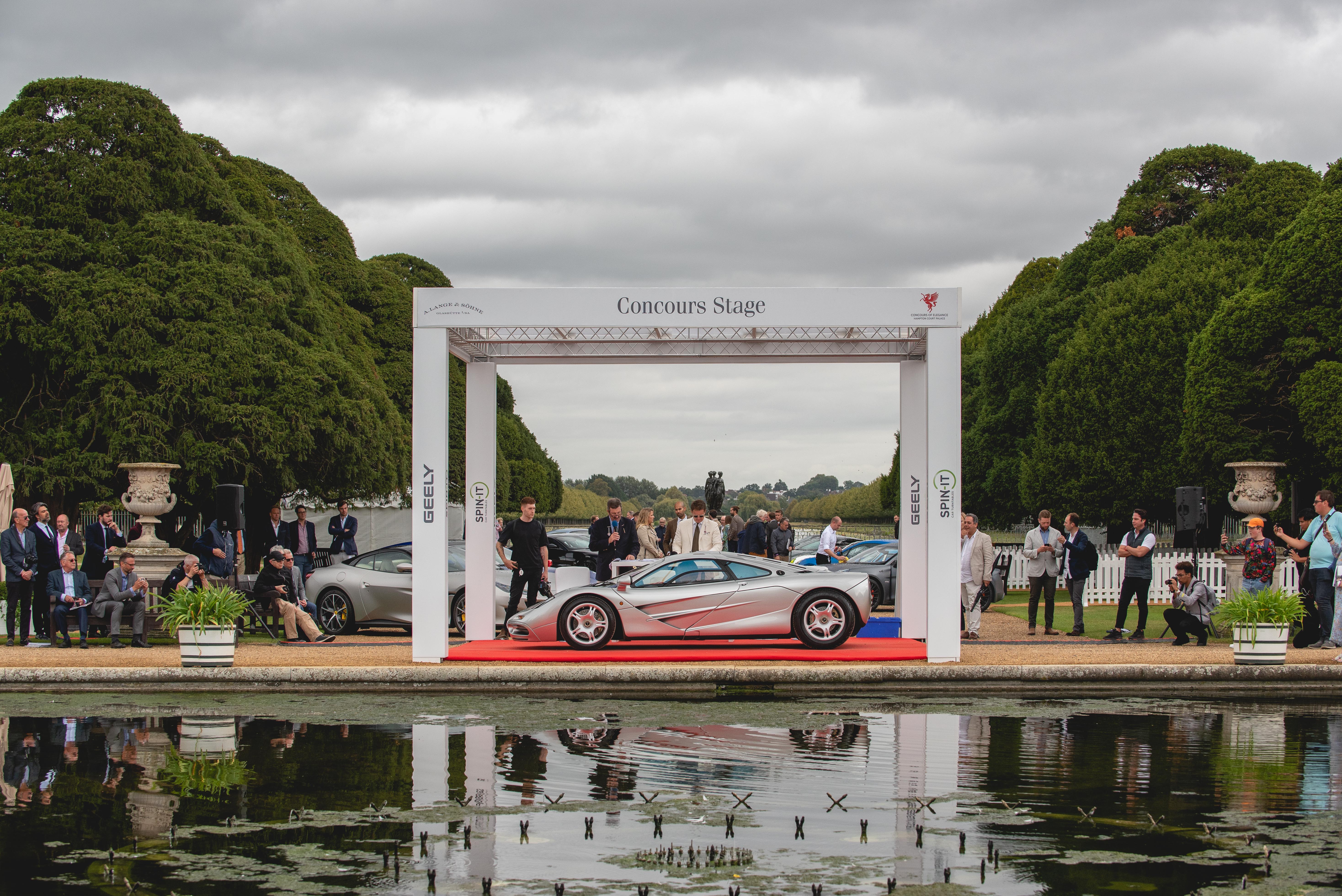 This image made the top spot for a few reasons. The event was Concours of Elegance at Hampton Court Palace, a new one for me and one I'll never forget. The calibre of cars here was next level and to be in attendance on a private day made it even more special. More than that however was the car in the shot. The mighty McLaren F1... this has always been my ultimate car from the day the car was launched in the 90s. This was the very first time I had actually seen one moving so it made it event more special. Add to that the stunning setting of lake in front of the Concours stage and this quite easily made the top spot of my favourite image of 2019!